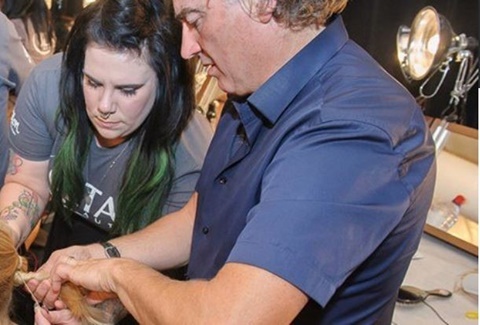 And that's a wrap! Fashion week, or more like fashion month, just finished up. We recently sat down with Redken Brand Ambassador Rodney Cutler. Owning four salons, appearing in numerous magazines, and working backstage during Fashion Week, Rodney is no stranger to spotting and (creating) trends found on the runways.
Read on as he shares his favorite trends fresh off the fall runways:
Texture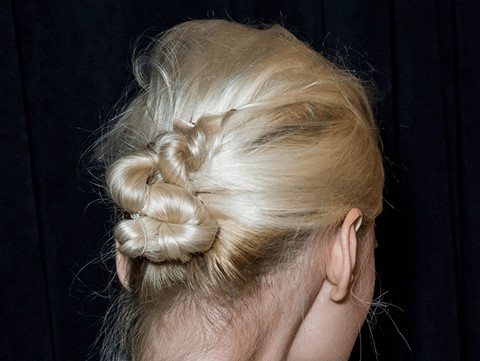 Texture made a splash on this season's runways—but with a decidedly modern twist. "Fall offered up such variance of texture," says Cutler, observing "quite a lot of decorative effects, whether through twisting, knots or braids, as well as incorporating various textures on one head of hair."
Get the Look: To instantly add texture to any style, lightly crimp the mid-lengths to the ends of second-day hair, mist Wind Blown 05 and pull loosely into a low bun.
Accessories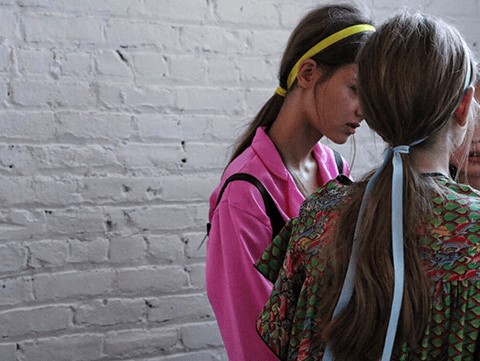 From bejeweled bands to floral arrangements interwoven with locks, accessories emerged as a bona-fide fall favorite. But, Cutler warns, doing it right requires more than a casual clip-in with bling. "It's now about using those accessories by layering them into the actual hairstyle," he notes.
Get the Look: Make accessories a true component within the "fabric" of hair—part of the entire esthetic. For special events, use a piece of material found in the outfit to tie into a style (for example, as headband, hair tie or woven into a braid). Keep accessories on hand for retail, and encourage clients to get creative!
Get the Look: Customize your volume with guts 10. Add the fullness found on the runway while controlling frizz and fly-aways. Apply to towel-dried hair targeting the roots, and diffuse as you build up the volume.
Individuality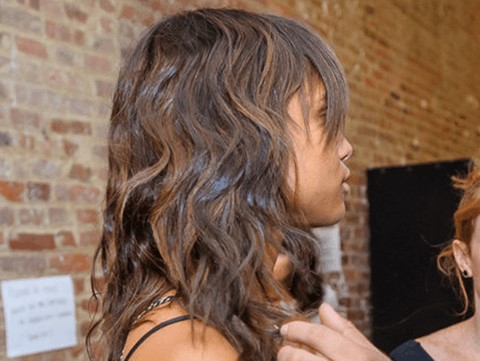 Finally, if there's one direction clients are heading—whether they're models of the moment or aspiring street-style stars—it's toward the enthusiastic embrace of individuality. Backstage, stylists are increasingly spotlighting models' natural textures and everyday cuts. "A lot of girls now are walking runways with the cuts they have, from bangs to strong shapes," Cutler explains. "I think it's all about finding and showcasing a strong esthetic, personality and character."
Get the Look: Cookie-cutter is no longer cutting it. Let your client's individuality shine. Behind the chair, reach for Fashion Waves 07 to bring out your clients' natural textures.
Images: Courtesy of Redken
About Expert
As an icon both backstage and behind the chair, Rodney has been featured in top television, national, trade and consumer publications throughout his career. He owns four salons across New York City and Brooklyn. As a Redken Brand Ambassador, Rodney frequently meets with editors, attends brand events to celebrate and educate attendees on new launches, and utilizes Redken products backstage during New York Fashion Week. Rodney is also a master groomer and has a heavy influence on the Redken Brews range. Rodney has been a Redken Brand Ambassador since 2002.