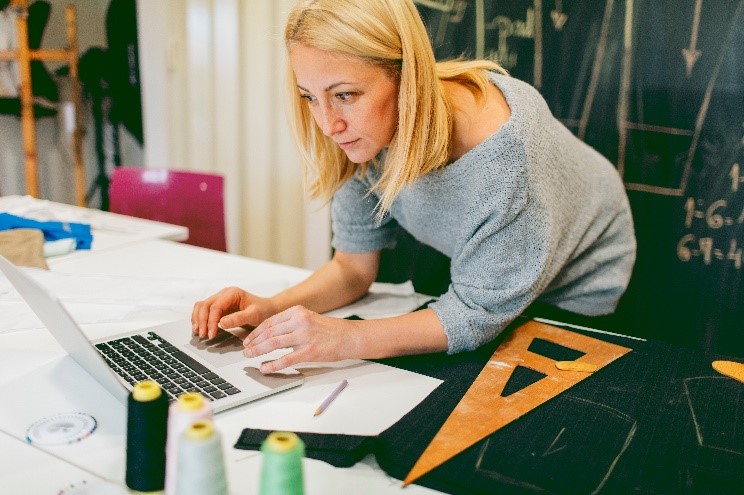 Chronic stress can take a toll on skin health, causing signs of fatigue and promoting acne, redness or discomfort. But research shows that not all stress is bad for us. Some forms of stress may benefit our health – including the skin. In fact, there is such thing as "positive stress." This is the brief stress we feel when we care about the task at hand, such as preparing for a race or helping our kids get to school. Studies have shown that positive stress can release oxytocin (aka the love hormone), which counters the effects of too much breakout-causing cortisol as well as neuropeptides that lead to itchiness.1 One study has also suggested that positivity may be correlated to faster skin barrier recovery, or the skin's ability to heal.
Stress, Skin and the Mind-Body Connection
The skin contains a plethora of nerve endings that are in constant contact with the brain. This is why fear can lead to goose bumps, excitement can lead to sweat and embarrassment can lead to hot, flushed cheeks. While it's not possible to think your way to healthy skin, it can help to channel stress in healthier ways, which can have positive effects on your whole body – including your skin.
How to Stress Positive
We believe in "stressing positive," or embracing stress as an opportunity that leads to a positive outcome. Here are a few skin-healthy ways to stress positive:
Practice mindfulness. Be aware of what you can and can't control. If you are feeling "stressed out," take a quick moment to shift focus to what you can control. Your skin may thank you.
Open your eyes. Your eye area is often the first to show signs of stress. When you're about to take on a challenging task, give your eye area a quick massage with a hydrating product like Stress Positive Eye Lift. This can help energize your skin and reduce visible signs of fatigue.
Breathe deeply. Chronically stressed people often take frequent shallow breaths without realizing it. This can make anxiety worse. Remind yourself to breathe deeply and slowly. Use an aromatherapeutic product like Phyto Replenish Oil or Overnight Repair Serum beforehand to refresh your senses and hydrate your skin.
Photography: Courtesy of Dermalogica
About Expert
Heather Hickman is a fully qualified skin, spa and body care specialist from London, England. She is CIDESCO and IHBC qualified. Heather has 20 years of experience in the skincare and spa industry as a spa manager and senior educator. She has taught extensively throughout the United Kingdom, Europe and Asia specializing in advanced skin care modalities and techniques. Her experience and expertise have led to her contributing to the design and development of curriculum and operations programs for Dermalogica and The International Dermal Institute, including the launch of the Dermalogica Expert Program and D-Streaming. In her current position as Senior Director of USA Education for The International Dermal Institute & Dermalogica at the Corporate Headquarters in Los Angeles, Heather is responsible for the overseeing the US operations, marketing activities and Education Teams for all 18 International Dermal Institute Training Centers. With her extensive knowledge in the dynamics of operation management, skin and body industry, Heather is frequently requested to share her expertise at trade shows and congresses both domestically and internationally and with the various trade publications.