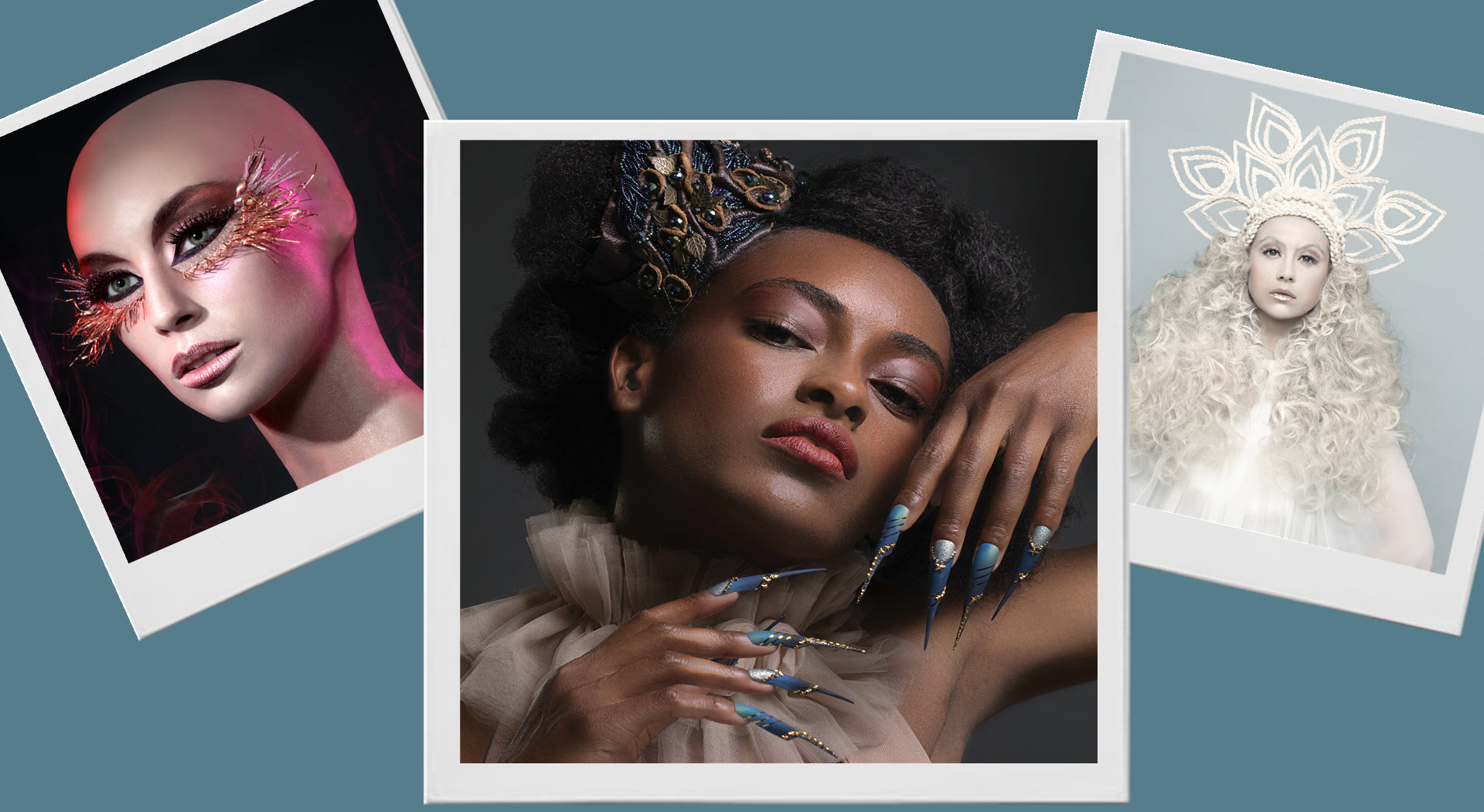 Photo Credit (from left to right): Carl Provost for Marie-Laure Larrieu; Ed Carlo Garcia for Rochelle Dingman; Cody Rasmussen for Jamie Wiley

The Professional Beauty Association (PBA) has announced a brand new category for the upcoming 31stannual North American Hairstyling Awards (NAHA). The top North American hair, makeup and nail competition has created the #NAHAMoment Award category to introduce a new way for licensed beauty professionals to have their best 2019 work celebrated at NAHA2020. Set to take place on January 25, 2020 in Long Beach, CA, the winner of #NAHAMoment will be announced on stage at NAHA and will receive a special award. Through January 13, 2020, upload your best 2019 NAHA-inspired work to your public Instagram account, and tag both #NAHAmoment2020 and #iamlicensed to enter for consideration. Share what you've created across the hair, makeup, or nails categories―anything goes. On January 17th, 2020, PBA will message each of the finalists via Instagram and post their entries on the @probeautyassoc Instagram account.

Here are the specific entry details:
Entry Details
- To enter, licensed beauty professionals can post their best 2019 NAHA-inspired work on Instagram, January 3-January 13, 2020 and tag both
- Instagram account needs to be public.
- You must be a licensed beauty professional to enter.
- Submission image must be from 2019.

Judging Process
- The Professional Beauty Association will narrow down entries to those that fit within the entry parameters and then send to the NAHA Committee for review.
- The NAHA Committee will select 5 finalists and one winner.

The live NAHA event kicks off with a red carpet reception from 6-8 pm, followed bythe awards ceremony from 8-10:30 pm on January 25, 2020 at the Long Beach Convention Center Terrace Theater in Los Angeles County.
About Expert
Maureen is a veteran beauty and style editor having worked at AmericanSalon, Woman's Day, People StyleWatch and Teen Vogue, and a contributor for CR Fashion Book, Well + Good, Elite Daily and Glam. You can find her reporting on the latest trends from backstage at New York Fashion Week, interviewing celebrities and beauty industry heavyweights, and fashion styling for editorial photo shoots. The self-professed product junkie, super foodie and wannabe hand model is obsessed with rose gold jewelry, the NYC Flower Market and planning her next big getaway.