Introducing Redken's Light It Up Squad, featuring the industry's top hair color influencers and educators! See below to access lightening tips & techniques from this group of experts and get inspired to create amazing transformations for your clients using
Redken
lighteners.
Highlighting with Philip Foresto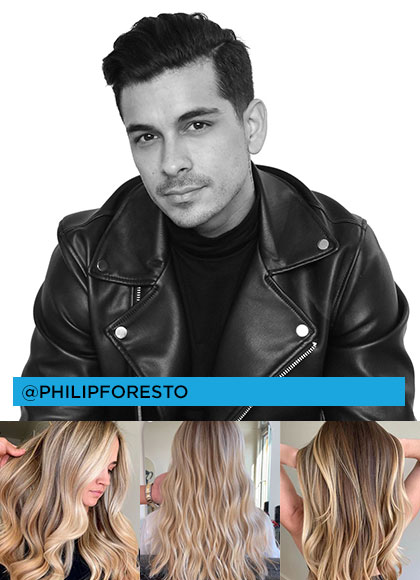 "This technique is great for a dimensional, low maintenance, and natural looking result. I always begin highlighting the perimeter of the hairline first. This is where I want to see the most brightness for contouring and contrast. Then, I begin highlighting the internals of the hair. I typically look for a more high contrast end result so placement is everything. I begin working up the back of the head with a large ribbon-like weave, being sure to leave out a good amount of the natural hair for dimension. I repeat a similar approach on the front and top of the head making sure to reduce the thickness of my weaves as I approach the client's natural part. After this process has reached the desired goal, I shadow root and tone the mids and ends."
Watch the video below to learn more about Philip's highlighting technique!"

Lived-In Blondes with Johnny Ramirez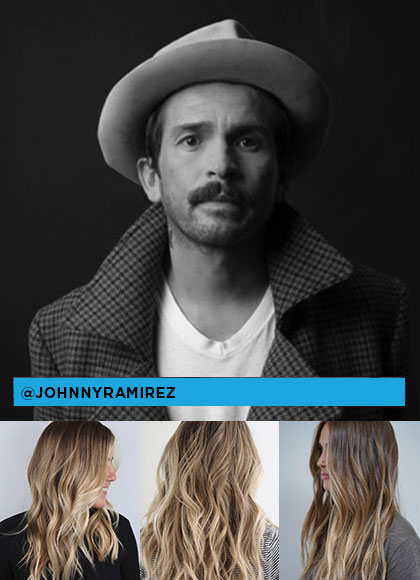 "I love using Flash Lift Bonder Inside when doing foil work because it lifts the hair to a perfect, even canvas that allows me to steer the color in any direction that I want."
Watch the video below to see Johnny Ramirez demonstrate his lightening technique for creating a beautiful, lived-in blonde!
Blonde By Foil with Matt Rez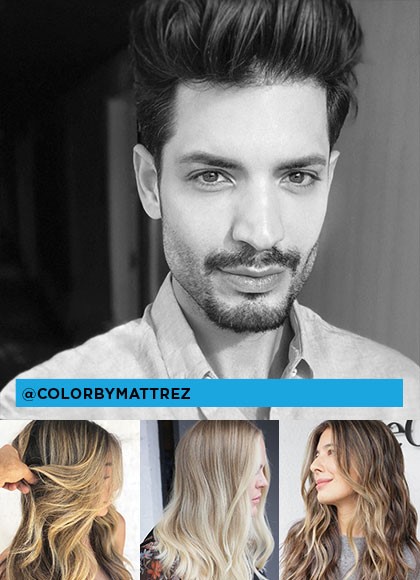 "I love using the Flash Lift Bonder Inside! This lightener is great for clients from a level 1 to 8; virgin or colored bases. It's also great for color correction clients that need the extra protection of bonder. When blonding with foils, I tease some of the hair for a softer transition."

Matt's Hot Tip:
"While processing, keep in mind that the lightener gives the illusion that the hair being lifted is warmer than it actually is. For example, if your desired lift is a level 9, wipe or wash when hair saturated with the lightener appears to be at a level 8."
Watch Matt demo the blonde by foil technique in the video below!
Color Correction with Cassandra McGlaughlin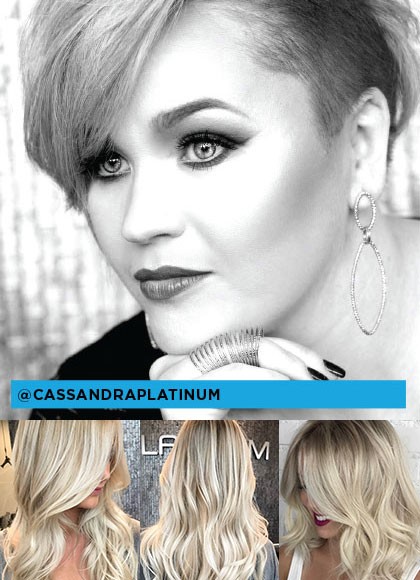 "Flash Lift Bonder Inside is my go-to lightener for corrective color clients! It's great for tackling all color correction scenarios. From super grown-out hair color, uneven bands of hair color or even previous permanent hair color. It gives predictable, even lift all while keeping the health and integrity of the hair intact."
Click to watch Cassandra's color correction demo using Flash Lift Bonder Inside below.
Free Hand with Jamie Sea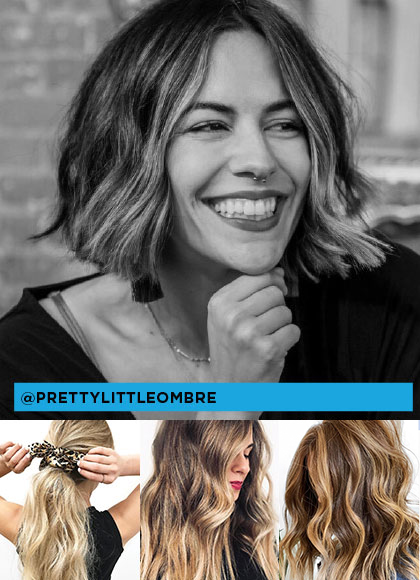 "Free hand lightener is specifically formulated for hair painting techniques! It lays on the surface of the hair and has a smooth glideability factor that makes balayage a breeze! On average this product can give you 3-5 levels of lift with a neutral to warm finish. You can balayage any level hair!

Jamie's Hot Tip:
"I prefer using Free Hand Lightener with a 1:1 ratio. I also mist the hair with a fine mist water bottle prior to application. This helps with product mobility!"
Click to watch Jamie's Free Hand Lightener technique below!