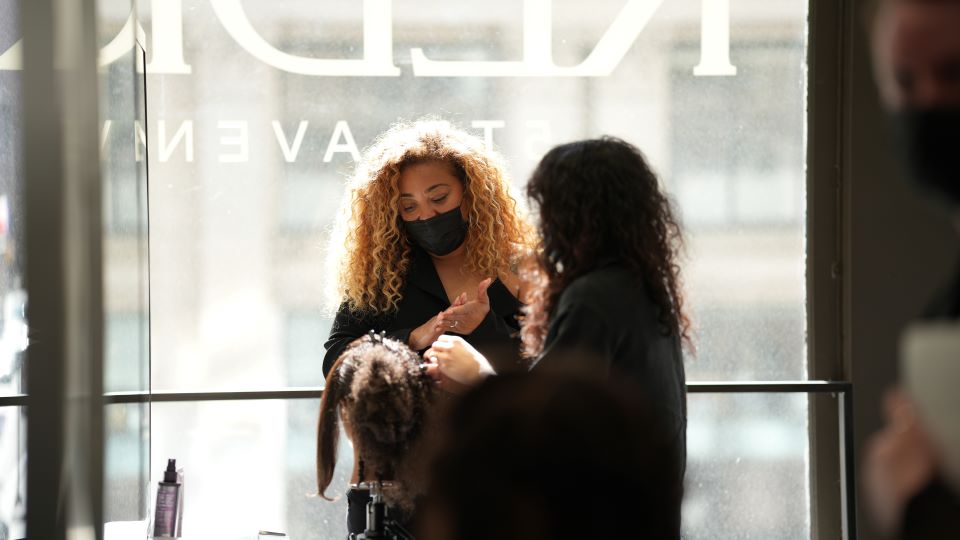 The L'Oréal Professional Products Division (PPD) held its first-ever PPD Diversity, Equity & Inclusion Hairdresser Panel at The Redken Exchange on April 19-20, 2022. Over the two groundbreaking days, a diverse group of 15 PPD artists and educators were tasked with identifying authentic ways of injecting diversity into all education out put to collectively transform the next phase of L'Oréal. The goal: To create an inclusive culture in which all hairstylists feel comfortable working on any hair type, set new beauty standards within the industry, and genuinely effect change in every place L'Oréal shows up–online, in salon, in academy, in store, in classrooms, and at shows and events.
"The intention behind our PPD Diversity, Equity and Inclusion Hairdresser Panel was to establish a foundation and begin working with the artists who represent our brands across the country in order to build a more inclusive platform, brand representation and brand education," said Erica Roberson, VP DE&I Business Development, Professional Products Division. "This heavily involve show we look to train the industry around texture inclusivity in every discipline like cutting, coloring, thermal styling by leveraging our artists in the field as our ambassadors."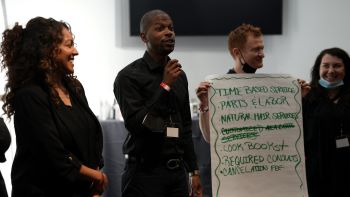 PPD artists like Tippi Shorter, Michelle O'Connor, Ron Lopez, Geoffrey Britt, Ashley Smith, Evie Peterson, Tiffany Anderson, Laura Gunter, Kim Gordon, Julia Gillihan, Tim Wingate, Dru Osler, Tatiana Ramos and Tronisha Robinson were brought together as advocates who have been recognized across every brand as agents of change in helping to amplify diversity by embodying the mission of inclusivity in their current work within the industry. Their participation in this groundbreaking workshop identified the need gaps within the PPD product and education portfolios, and technical language through hands-on testing, debriefs, and raw and authentic panel discussions facilitated by the thought group VMLY&R.
With texture developing as focal point and a much more prominent conversation within our industry, it becomes even more crucial that the language of texture, and how techniques and products are spoken of are done so within a mindset of inclusivity to meet the needs across all texture types. "Our mission coming out of this workshop is to create tools and resources around language, communication, community and service to instill not only within our own brands and our own artist community, but across the entire hairdressing community in the United States and the world," said Christine Schuster, SVP Education, L'Oréal Professional Products Division and Education DE&I Task Force Lead.
"Where we were in the past doesn't mean we have to be there in the future," said Roberson. "We will elevate, educate and ensure stylists of all backgrounds are able to expertly work with all clients and with all types of texture."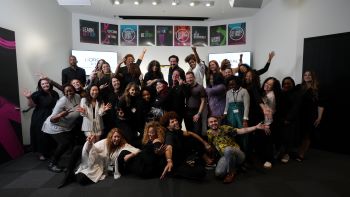 About Expert
Maureen is a veteran beauty and style editor having worked at AmericanSalon, Woman's Day, People StyleWatch and Teen Vogue, and a contributor for CR Fashion Book, Well + Good, Elite Daily and Glam. You can find her reporting on the latest trends from backstage at New York Fashion Week, interviewing celebrities and beauty industry heavyweights, and fashion styling for editorial photo shoots. The self-professed product junkie, super foodie and wannabe hand model is obsessed with rose gold jewelry, the NYC Flower Market and planning her next big getaway.
up next
Shutting Down Oxidation During Your Color Services
Shutting Down Oxidation During Your Color Services
Written by 
Maureen Sheen
Jan 15, 2023
Read time 5 min