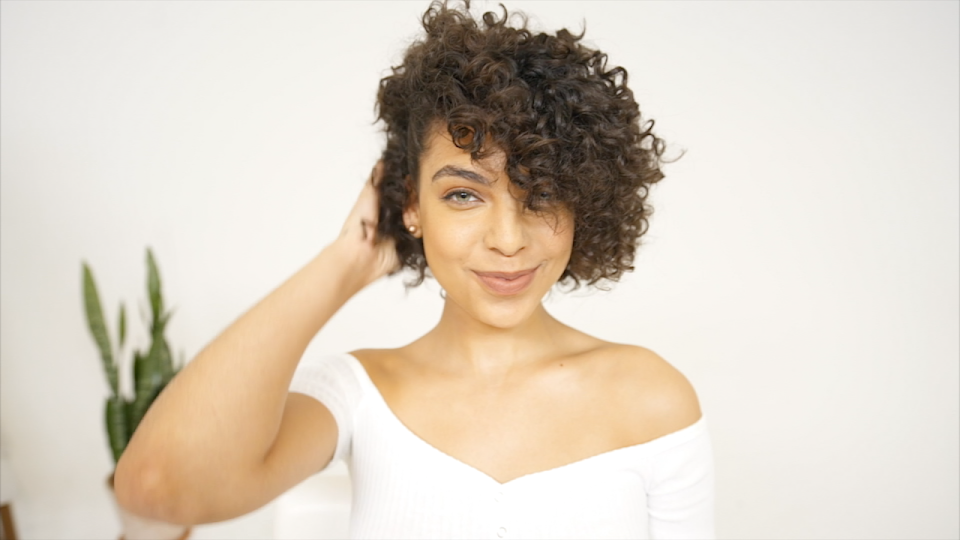 Source: Courtesy of Mizani
Mizani Educator Ashley Brown shows you how to style textured hair using Mizani lacers. Lacers are the perfect styling tool to create free-formed texture with control and hold. Made with a unique foam exclusive to Mizani, these lacers speed up drying time to get your client styled quickly.

Not only can Mizani lacers be used on Texture Types 8 – 2, but they are also perfect on straight hair.
Check out the below to create loose waves, spiraled coils and added volume into the hair. And don't forget to keep lacers on your wrist for easy and quick application.
When using a lacer set on wet hair, use a spray bottle to make sure your guest's hair is evenly saturated.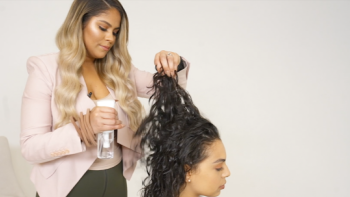 Source: Courtesy of Mizani
Next, spray hair with 25 Miracle Milk and gently detangle with a wide paddle brush. Remember to continuously detangle.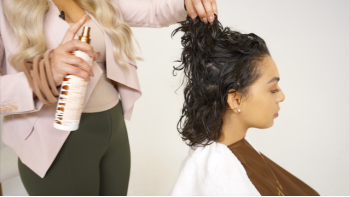 Source: Courtesy of Mizani
Time to section the hair. Part the front of the hair into two equal pieces on a diagonal angle, creating a smaller back section from the nape.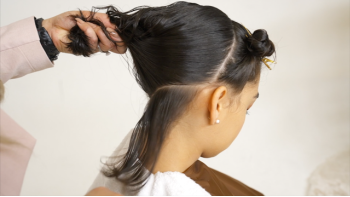 Source: Courtesy of Mizani
Apply the True Textures Curl Enhancing Lotion to each section as you go. Squeeze out a dime size amount and emulsify between hands, then rake it through the hair. Then, divide the section into two parts. The size of the sections will depend on your client's hair density, texture and desired finished look.
Source: Courtesy of Mizani
Slide your lacer onto the hair, and split it into two sections. Wrap the hair around the lacers in opposite directions to add volume.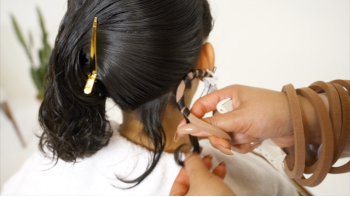 Source: Courtesy of Mizani
Wrap the ends of the hair with end paper and secure with a bobby pin for extra smoothness in the hair ends.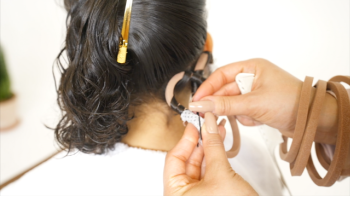 Source: Courtesy of Mizani
Continue these steps throughout the hair using a brick lay pattern. Keep the tension tight so the hair stays smooth and texture is consistent throughout.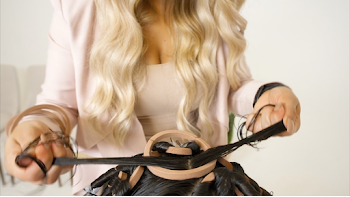 Source: Courtesy of Mizani
To achieve a tighter coil, wrap the hair closer together on the lacer. For a looser wave, space the hair further apart when wrapping around the lacer.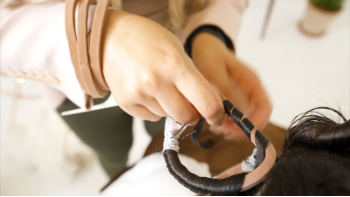 Source: Courtesy of Mizani
Once your guest is fully wrapped it's time to dry. Place your guest under a hooded dryer for at least 60 minutes or until the hair is completely dried.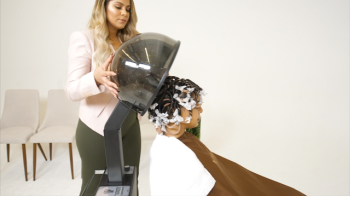 Source: Courtesy of Mizani
To check if the hair is dry, unwrap a dense section of hair from a lacer and check for any moisture. If any sections are still wet, re-wrap the hair and place under the dryer for an additional time.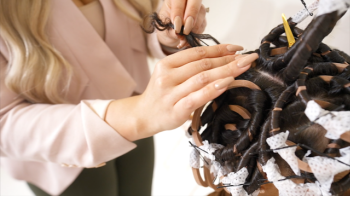 Source: Courtesy of Mizani
To unwrap the hairs, start at the nape where you began lacing. Be careful not to disturb the coil, this can create frizz. Once all lacers are removed, begin styling with the Mizani Styling Collection. Scoop a nickel-sized amount of Lived-In Sculpting Paste and work through the coils for extra definition. Rub the paste between your hands to warm it up.

Source: Courtesy of Mizani
Place product on the back of your hand to keep it warm and for easy access.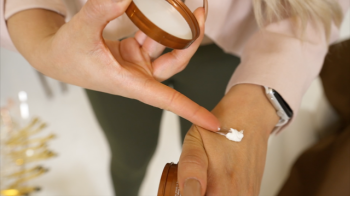 Source: Courtesy of Mizani
For a variation of texture, use the Lived-In Texture Creation Cream to piece the curls out for a more defined texture look. You can also use the cream to smooth curls and add more shine.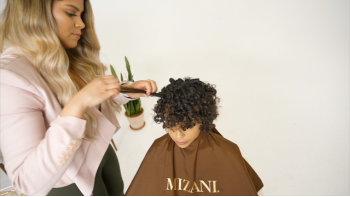 Source: Courtesy of Mizani
Advise your guest to use Mizani HRM Humidity Resistant Spray for restyling their look at home throughout the week. This lightweight spray will help reduce frizz while providing a workable hold.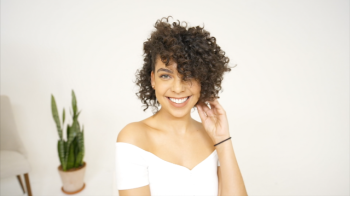 Source: Courtesy of Mizani
Check out this video for a full lacer set tutorial.
Source: Courtesy of Mizani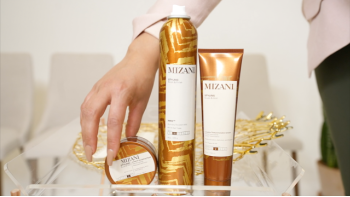 Source: Courtesy of Mizani
PRO TIP:
Show your client how to style their hair for a workout by pinning it back or in a pineapple bun and spraying HRM to fight frizz from sweat and moisture.
About Expert

Discover expert advice from MIZANI and the industry's most trusted artists and educators. Whether it's the latest, on-trend techniques or tips that will boost your business, they're here to make sure you reach your full potential!