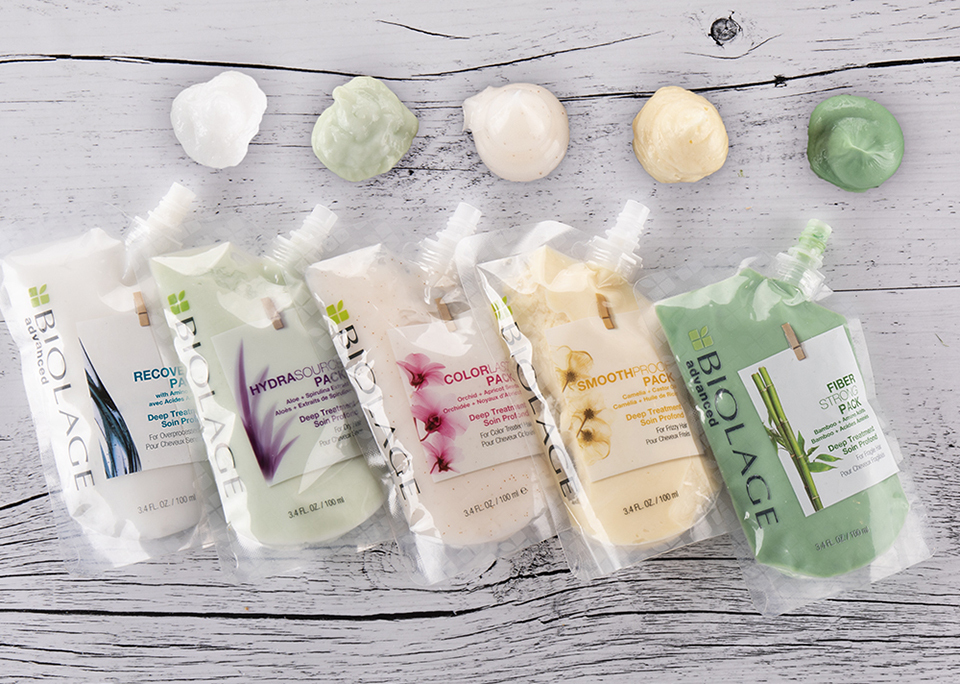 Source: Courtesy of Biolage
Damaged hair is on the rise amongst clients, and they're looking for solutions to revive their strands quickly. This concern is shared alike by both your blonde clientele and women who use heat tools on a daily basis—40 percent of women use a flat iron every day, and most use a higher temperature than is necessary. And now, with Biolage Deep Treatment Packs, tackling the greatest of hair concerns from dry and damaged to thinning to porous to overprocessed is effortless.
With the newest members of the Biolage Treatment Pack family, Recovery and FiberStrong Deep Treatment Packs, you can now address every client's needs with all five Biolage Treatment packs.The Recovery Deep formula is concentrated with amino acids to condition and smooth dry, chemically damaged, overprocessed hair. For fragile, mechanically damaged hair, use the FiberStrong Deep Treatment Pack formulated with bamboo extract to improve strength and elasticity. These advanced packs are meant to be your go-tos for remedying the most extreme damage. They can instantly restore and deeply transform overprocessed, fragile hair in just three minutes.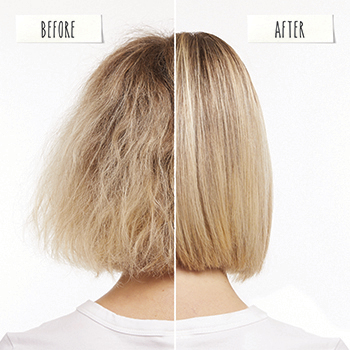 Source: Courtesy of Biolage
Plus, with results that you can see and feel instantly, you can make them an easy add-on service for any client. We know that now, more than ever, clients need a little extra care and this is an easy way to correct their damaged hair. Through your consultation, identify what is the client's biggest hair concern and once you've identified it, select the appropriate pack to use. Next, shampoo with the appropriate Biolage range (HydraSource, ColorLast, SmoothProof, FiberStrong or KeratinDose), then squeeze a quarter-size amount of the Pack and apply to hair in sections. Distribute evenly throughout the hair, leaving on for three minutes before rinsing out. Then apply the Deep Treatment Pack and place client under a pre-heated dryer hood for up to 10 minutes.
In addition, your client can prolong the transformation with a customized at-home regimen of Biolage Advanced Shampoo, Conditioner and Deep Treatment Packs. These small but mighty vegan formulas contain no sulfates or parabens and provide clients up to four applications. It's recommended to be used once a week as a great way to care for their hair in-between appointments.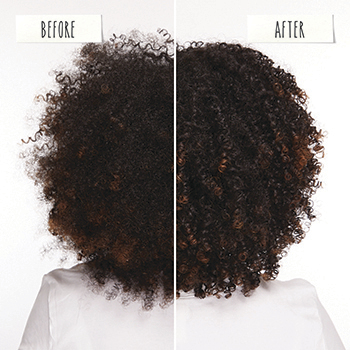 Source: Courtesy of Biolage