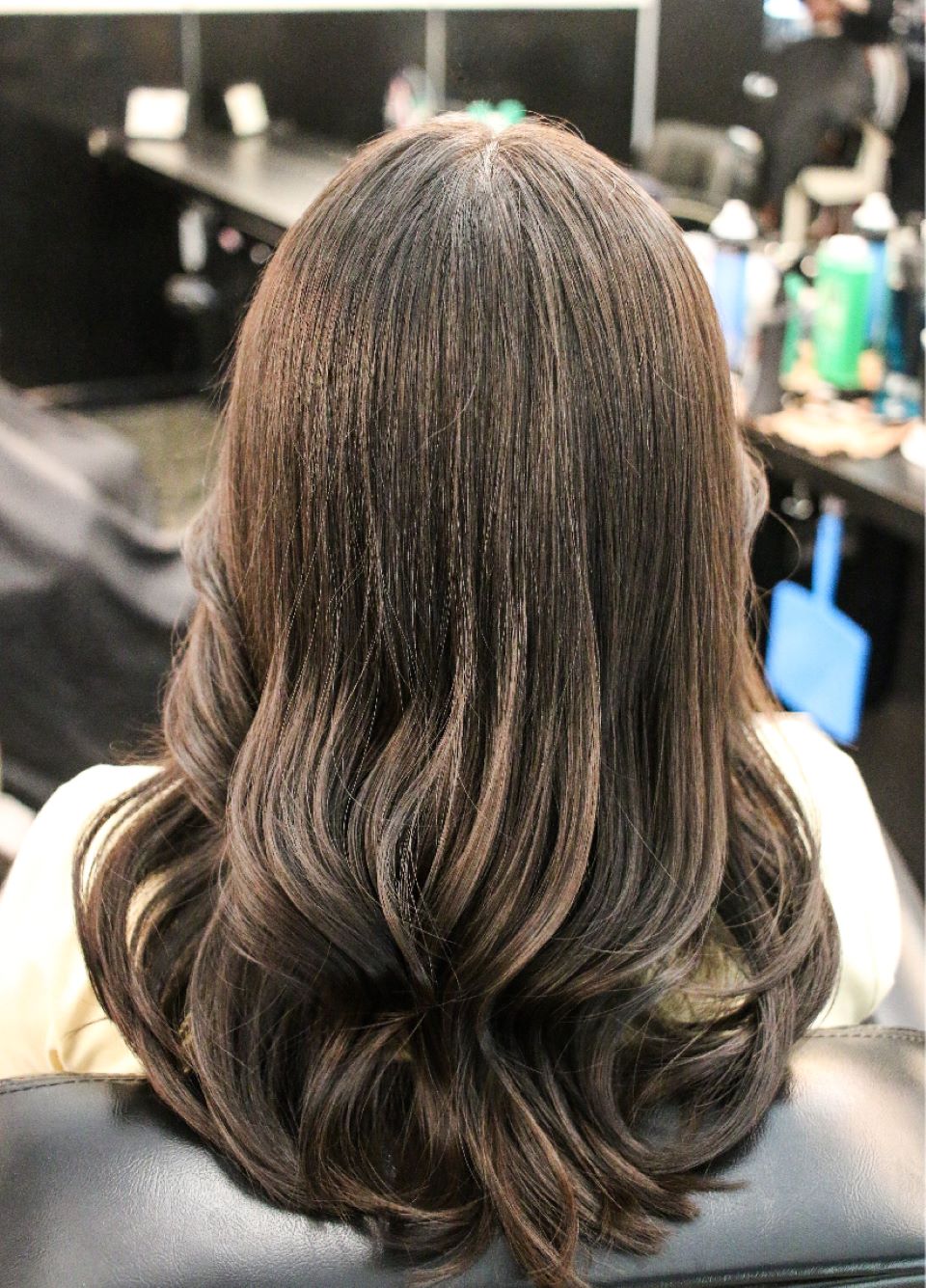 Healthy hydrated hair with a glass-like shine is trending everywhere. Although, getting it requires a little technique and a lot of good ingredients.

The secret to high-shine hair is extra hydration and moisture retention. Verb's new Glossy shampoo and conditioner are powered by peach oil, rosehip oil and squalane to maximize moisture and seal it in, giving locks that coveted reflective look.
Verb's new Glossy Shine Spray provides heat protection up to 428F.It's recommended to keep the temperature below 400F for finer textures that are prone to breakage. Be sure that you are able to adjust the temperature on your hot tool to fit your needs. A good reminder is that hotter doesn't mean better; it means more damage to the cuticle, affecting the overall hydration and moisture retention of your hair. Easy on the heat.
Esteffany Durán (@esteffany.duran), Verb Stylist and Director of Recruitment and Education at Birds Barbershop, Austin shows how to get the glossy look 3 ways: As a stylist, I love versatility and this collection doesn't disappoint! The Glossy Shine Spray can be used on damp and dry hair. Add a polished look to days-old hair by styling it as a sleek ponytail or use the whole collection to achieve the maximum results and high-shine style for days.
Want super shine, super quick?
Here is a before picture of Sarah's hair: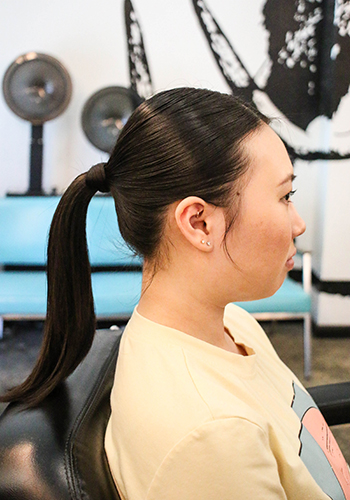 We polished her days-old hair with the heat protectant and added an on-the-go sleek ponytail. Hair looks fresh, styled and super shiny.
Get the full glossy effect. Here's how:
Start with Glossy Shampoo: Massage a small amount into wet hair, lather well and
rinse.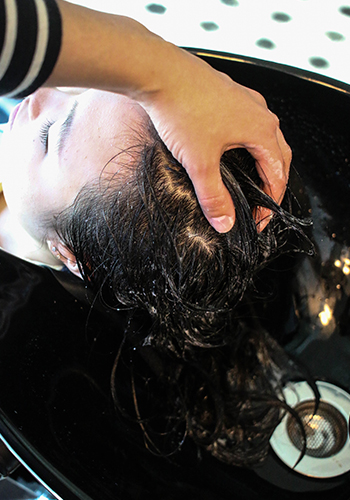 Next up, Glossy Conditioner: Work this on the mid-shaft to the ends of the strands. Leave it in for 3-5 minutes and rinse thoroughly.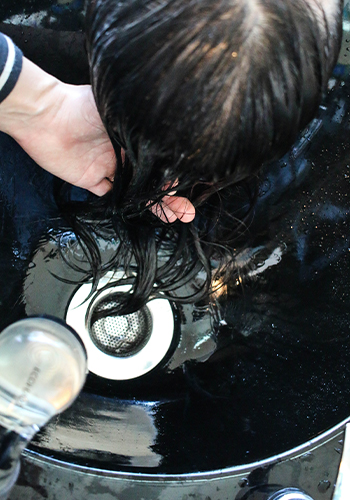 Follow with the Glossy Shine Spray: Spray from root to ends before heat styling; this is our layer of protection against heat damage; be generous!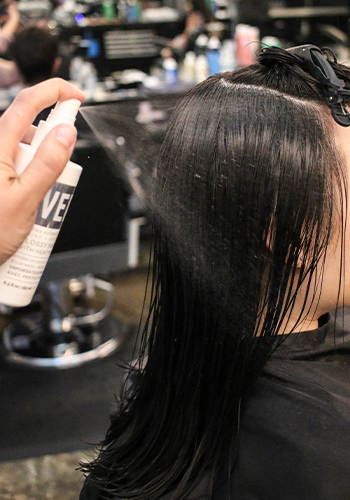 Round brush blow-dry and polish with a flat iron for best results.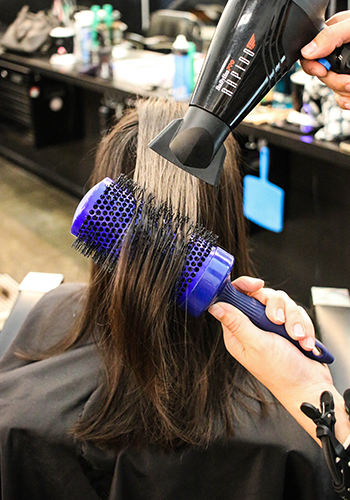 PRO TIP:
For a high-shine, day-to-evening look, simply add waves using a 1 ¼" curling iron on random strands for an tousled high shine look! Set with Ghost Hair Spray for soft hold.
Source: Courtesy of Verb
About Expert
Discover expert advice from Sexy Hair and the industry's most trusted artists and educators. Whether it's the latest, on-trend techniques or tips that will boost your business, they're here to make sure you reach your full potential!
up next
Getting To Know Verb Founder Claire Moses
Getting To Know Verb Founder Claire Moses
Written by 
Verb Education Team
Nov 2, 2018
Read time 5 min