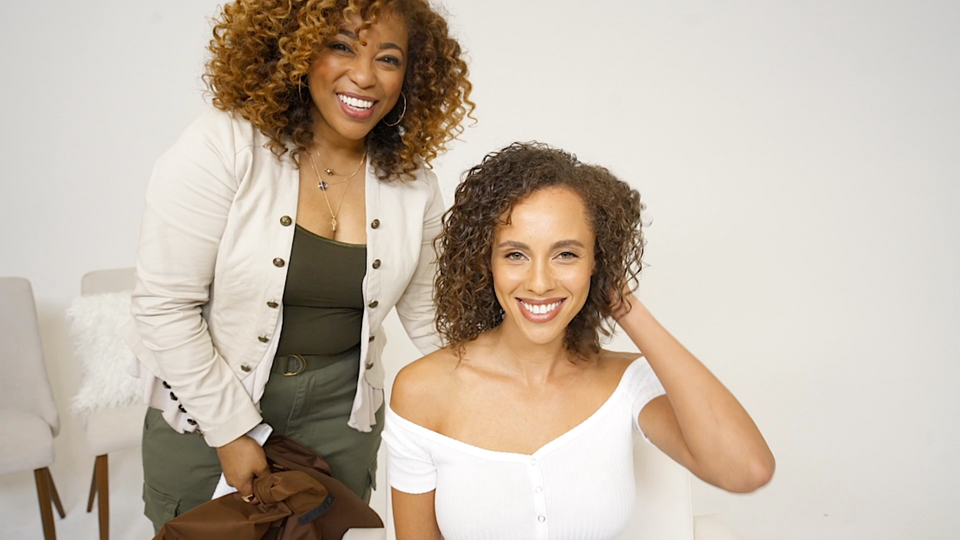 Texture manipulation, also known as a Wash 'N Go,is staple service for textured hair guests. MIZANI'S Global Artistic Director, Tippi Shorter walks you through how to execute the ultimate Wash 'N Go.

For your textured client, it is important to start with clean hair and scalp. Begin by washing your client's hair with the MIZANI True Textures Moisture Replenish Shampoo and Conditioner. The True Textures Shampoo and Conditioner deeply moisturizes the hair to prevent frizz and adds shine. After washing, very lightly blot excess water with a microfiber towel. The key to a perfect Wash 'N Go is applying product to soaking wet hair.

Next, section your client's hair into four quadrants for maximum control.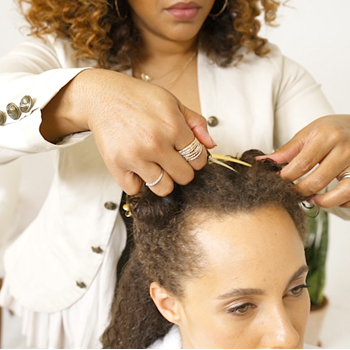 After sectioning, begin to detangle with 25 Miracle Milk Leave-In Conditioner. This lightweight leave-in conditioner is perfect for detangling all guests in your chair. Create smaller one to two-inch subsections to ensure even distribution. Spray one to two pumps of 25 Miracle Milk, and gently use your fingers,then a brush to detangle.



Apply a quarter size amount of True Textures Perfect Coil Oil Gel into your hands and emulsify. This product is perfect for Wash 'N Gos because it elongates texture, adds moisture and prevents frizz all in one.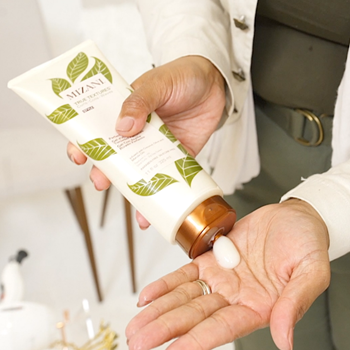 With one hand, gently hold the section of hair and run your other hand through the section. Use the palm of your hand to apply product.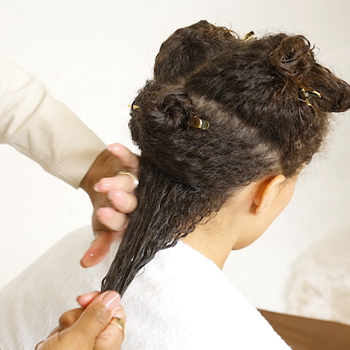 Rake your fingers through the section. To create a raking motion, spread your fingers out and slowly comb through the hair from root to end.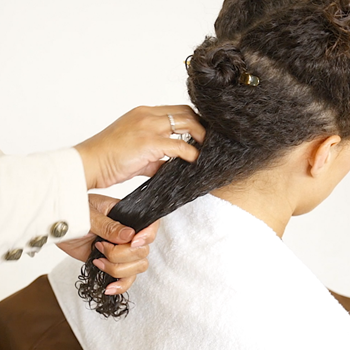 Use a paddle brush to make sure the product is evenly distributed through the hair.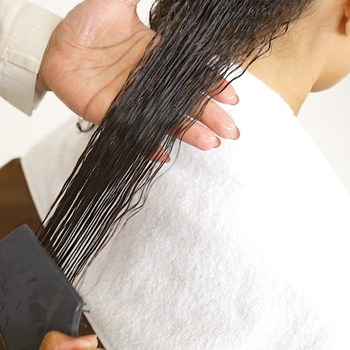 Gently scrunch the hair to encourage its natural texture.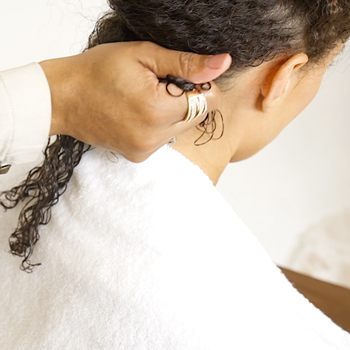 When moving on to other sections, make sure the hair is fully saturated before applying and reapplying any product. Use a spray bottle to apply water after taking down sections.
TEXPERT TIP: You do not want to apply product to dry, frizzy hair because it will stay dry and frizzy.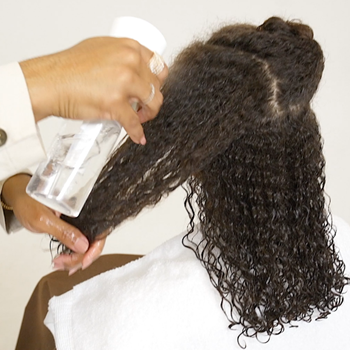 Repeat steps throughout the rest of the hair, and don't forget to keep applying water.
TEXPERT TIP: Don't only scrunch the ends of the hair, pinch near the roots to create movement in texture.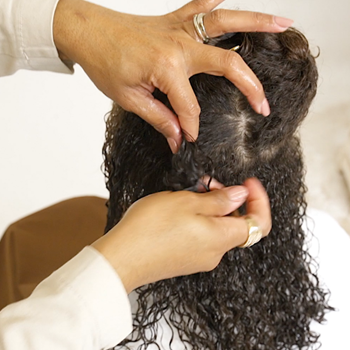 You can detect heat damage in your guest's hair when the texture is inconsistent from root to end. If you find heat damage, give these pieces extra care. Twirl them with your finger and give them a light scrunch. Diffuse these areas first.
TEXPERT TIP: A common misconception is that you can let your guest dry on-the-go. It is important to get guests to 75% dryness before allowing them to leave. At 75% dryness, the hold from the Perfect Coil Oil Gel has set enough that you can start touching and manipulating the hair without getting that unwanted frizz.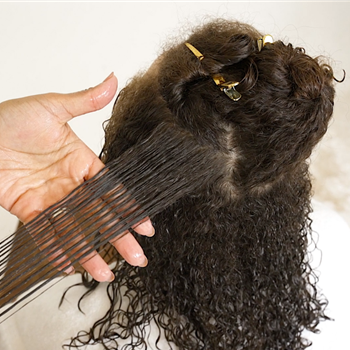 After all products have been applied, use a diffuser to create a heat barrier. Hand manipulation while diffusing can create frizz so avoid over-manipulating the texture during this process.



When diffusing the back sections of hair, have your guest lean their head back and support their neck with your hand.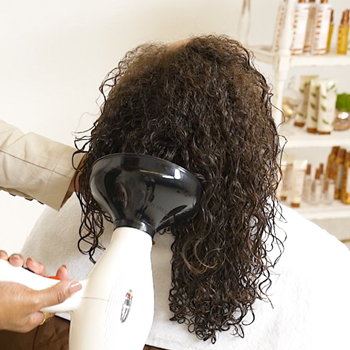 Add your finishing touch by using the 25 Miracle Nourishing Oil to add extra shine and moisture. Massage one to two pumps into your hands,and scrunch throughout their hair.
TEXPERT TIP: Sometimes at the end of a Wash 'N Go, the products will leave a crunch. Apply oil to your hands to scrunch into the hair and soften the crunch in those areas.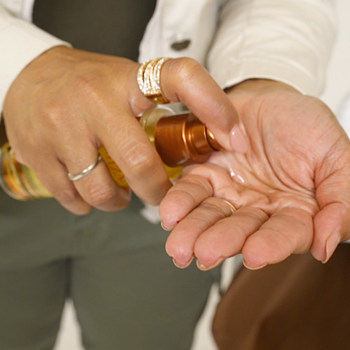 You can watch the full tutorial for perfecting the Wash 'N Go right here: