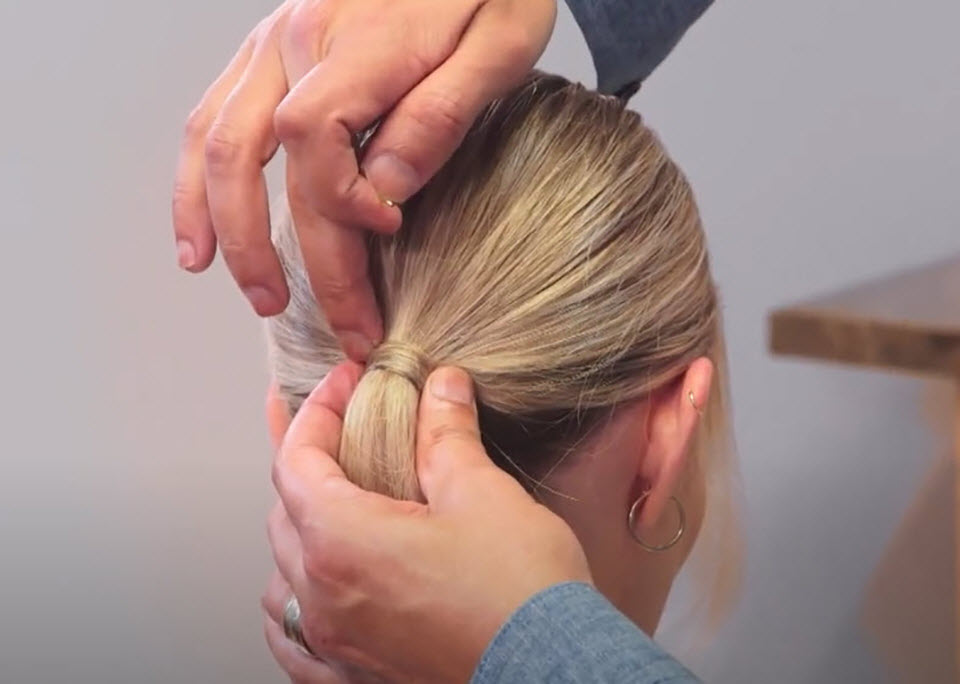 Source: Matrix

Most of the time, the easiest thing for your client is to pull her hair back in a ponytail. But ponytails can be really chic and stylish whether she's going to the salon, meeting up with friends or going out on a date. Let's breakdown how you can perfect your ponytail style to help style your clients.
Prepping hair with the right products is key to creating a smooth, refined finish. Biolage All-In-One Multi-Benefit Spray is a vegan, weightless, no wax, sulfate-free formula that is ideal for priming the hair. This formula will help to reduce frizz, help with porosity and protect the hair against external aggressors, such as heat and excessive brushing. Spray Biolage All-In-One Multi-Benefit Spray onto wet hair and comb through to distribute evenly from roots to ends.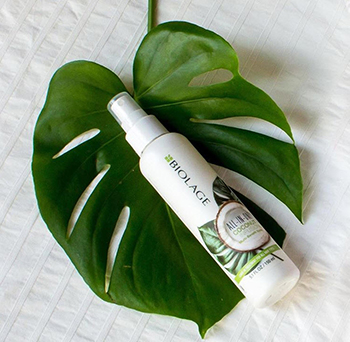 Source: Matrix
Next, choose the right brush. A paddle brush is ideal for longer hair and for sleek, straight hair. Looking to create volume? Select a round brush and over-direct the hair at the root to achieve the most volume. When hair is completely dried, you are ready to pull back into a ponytail. A cushion Brush that has a combination of boar and nylon bristles will help minimize breakage, reduce fly-aways make it easier for slicking back.
The placement of the ponytail is what makes her look versatile. High ponytails are more dramatic, perfect for date night while low ponytails feel more subdued and chic which is the perfect look for the salon. Once you've have decided on the placement, selecting the right hairspray is critical to achieving a modern style. Biolage Complete Control Hairspray is a water-free, fast drying aerosol with an adjustable hold. Having an adjustable hold allows you to continue working on the hair until you have the texture needed without being tacky and sticky. The more you layer Biolage Complete hairspray on, the more texture and grip you will create. For best results, spray from at least 12 inches away from the hair so it applies dry on the hair.
Now, to secure the hair, grab an elastic and two bobby pins. Attach the two bobby pins on opposite ends. Insert the one bobby pin into the hair and wrap the rubber band around the surface of the ponytail. Once you run out of slack, secure the other bobby pin into the hair. This technique minimizes any breakage and allows you to create perfect placement. It is also very easy for the client to remove without any additional damage to their hair. Simply remove one of the booby pins and let unravel. To hide the rubber band, take a piece of hair from underneath and warp around to cover the elastic, and then spray hairspray closely to wet hair to keep in place.
Now that you've achieved a perfectly polished ponytail, feel free to accessorize to take it to the next level. And catch Matrix Artistic Director Michael Albor in the video below for a complete step-by-step.