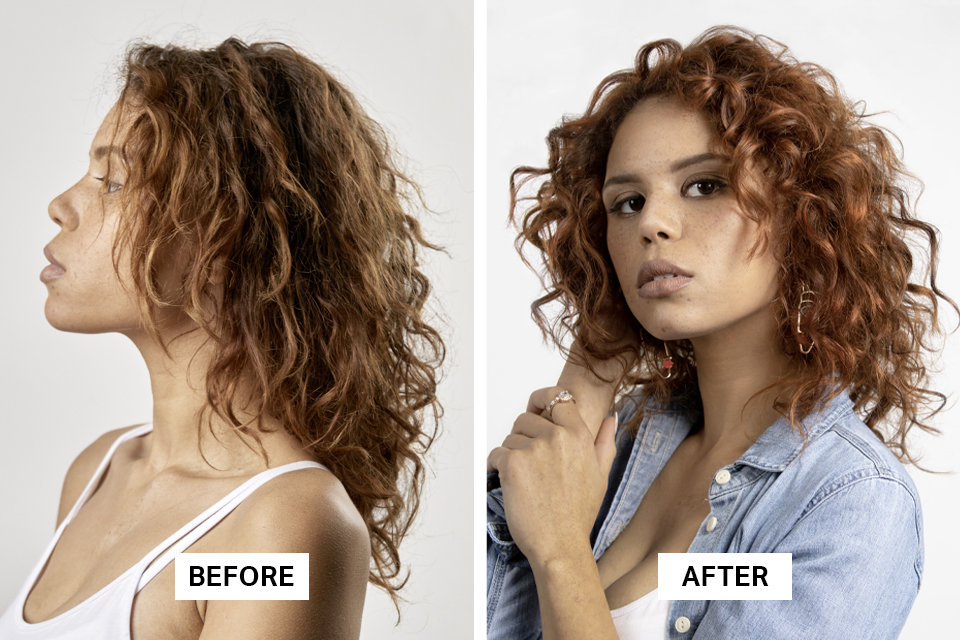 Source: Courtesy of SPARKS

With spring around the corner, it's time for brighter days and more color in your life. Give your copper clients a brightness boost with this simple SPARKS technique for amping up their hue. Check out the look that SPARKS Educator Ellery Dougherty creates in this simple step-by-step below.

Step-by-Step: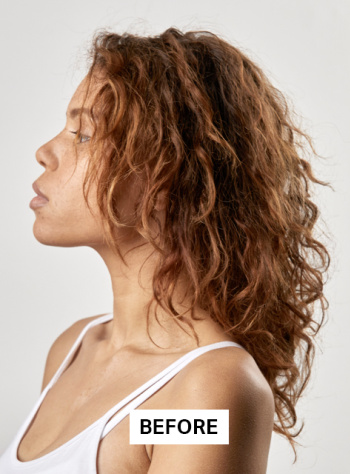 Source: Courtesy of SPARKS
The easiest way to add vibrancy to any copper or red is to expose the underlying pigment. Over time, color services can leave deposited pigment behind that starts to look dull. Breaking that up and exposing the natural warmth in the hair will add dimension, reflection, and vibrancy to your colors

SPARKS Powder Lightener is the ideal tool for giving you the lift you need while protecting the condition of the hair. Made with Hair Bond Technology, which combines vegan proteins lysine and arginine with succinic acid, SPARKS Powder Lightener can help protect the strength and integrity of the hair during the lightening process. Mix 1:2 with 13-Volume for this technique.

Pair that with the vegan SPARKS Permanent Colors and SPARKS Color Transformer, which gives you the ability to transform to a demi-permanent color, and you've got all the tools you need. Use Color Transformer in your formula to lessen the effects of the ammonia in the color and create a demi-permanent result. Mix 25g of 6.4 + 25g 6.38 + 50g 13-Volume Developer + 25g Color Transformer in a 1:1:0.5 ratio with 13-Volume and Color Transformer for this technique.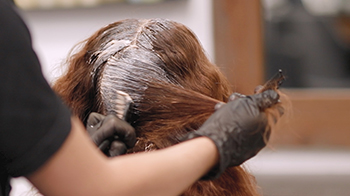 Source: Courtesy of SPARKS

Begin by applying the base color, pulling it out about two inches, or one third of the way down the hair.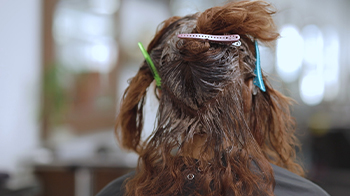 Source: Courtesy of SPARKS

Once base is applied, start at the back of the head and apply large weave foils in a V-shape. Alternate sides as you move up the head to ensure even processing time. Apply lightener right over the top of color and feather toward the head to blur out any lines of demarcation.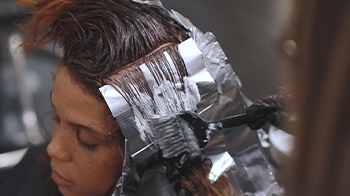 Source: Courtesy of SPARKS

Use this same method on the sides of the head until all hair has been highlighted. Process for 30 minutes, rinse and shampoo the hair.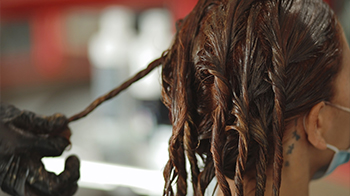 Source: Courtesy of SPARKS

On towel-dried hair, apply toner to prep the hair for an overlay. Use 25g T.16 + 10g T.31 + 35g 7-Volume. Process for 15 minutes. Rinse, shampoo and rough dry the hair.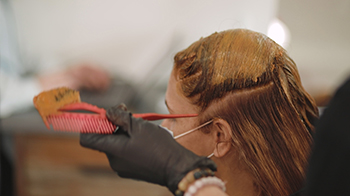 Source: Courtesy of SPARKS

On dry hair, apply overlay to complete creating a brighter, more vibrant copper. Use 40g 7.44 + 10g 6.48 + 50g 13 volume + 25g Color Transformer. This double copper-based level 7 mixed with a copper and a chocolate-based level 6 gives a beautiful finish when overlayed on all of the exposed underlying pigment revealed from creating highlights.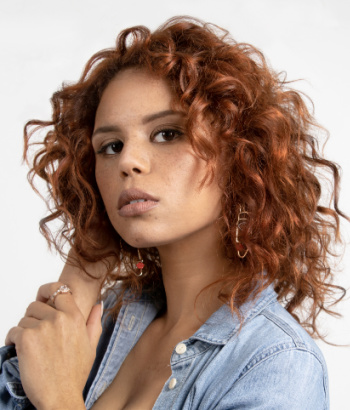 Source: Courtesy of SPARKS
About Expert
Discover expert advice from Sparks and the industry's most trusted artists and educators. Whether it's the latest, on-trend techniques or tips that will boost your business, they're here to make sure you reach your full potential!