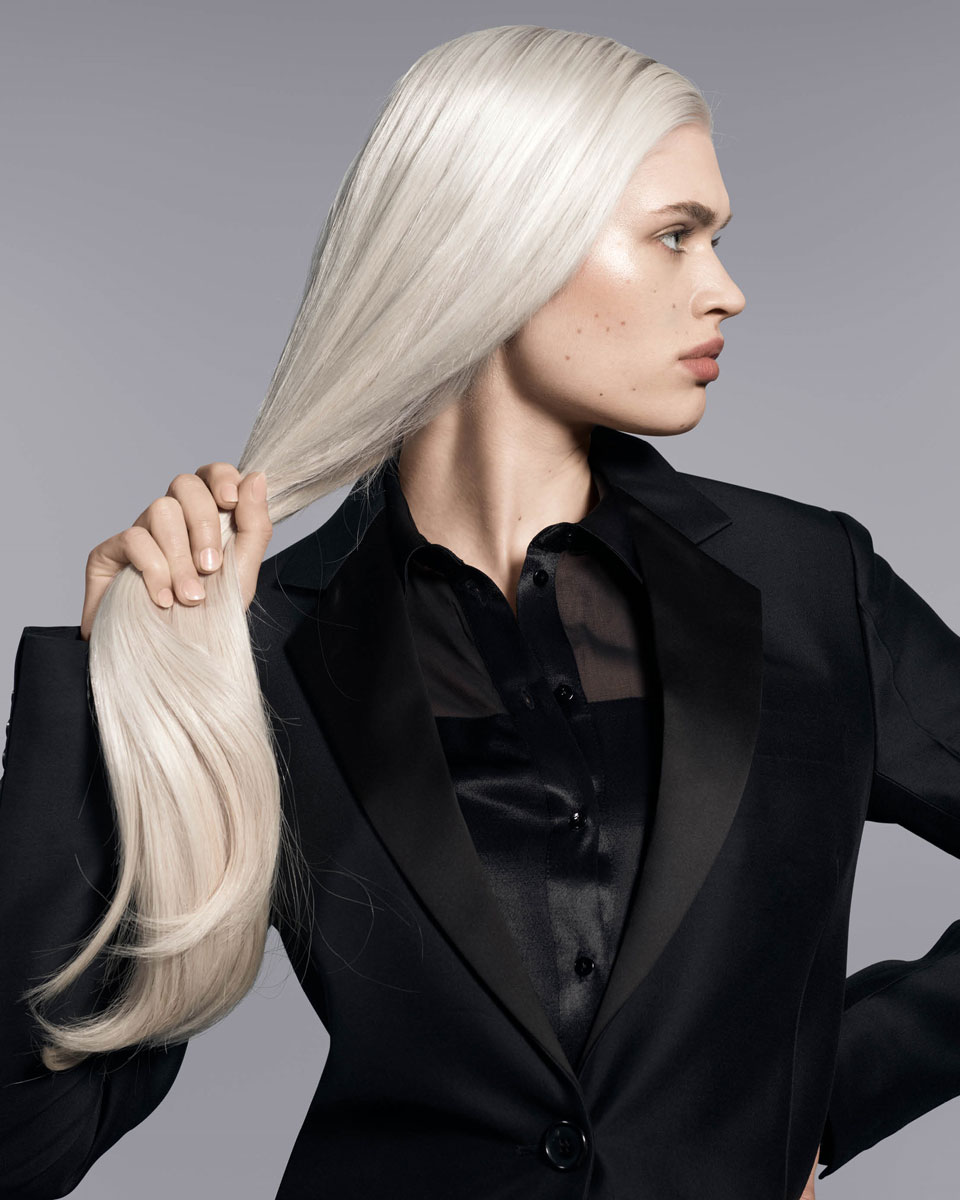 Source: Courtesy of Redken
Damaged hair and difficulty growing hair are two of the most common hair concerns expressed by guests in the salon. And now, Redken has introduced an innovative new haircare system that addresses these two issues. As many clients are looking for a product solution to grow their hair long and beautiful—particularly blonde and color-treated guests—a product regimen that can strengthen hair from root to tip is required.
With a powerful ingredient combination of biotin, soy protein and castor oil, Redken Extreme Lengths offers the professional prescription for guests who want to grow their hair longer and stronger, even while receiving coloring or lightening services. Guests who are regularly receiving highlighting and lightening services can often have fragile strands which are prone to breakage. The Extreme Lengths system helps to fortify and strengthen hair for 81 percent less breakage, helping your guest achieve maximum length.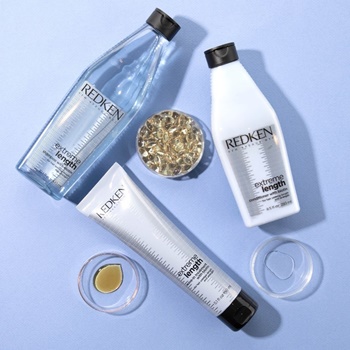 Source: Courtesy of Redken
If your client is seeking hair length and strength, the Redken Extreme Length system is the perfect system to recommend for her take-home regimen. Extreme Length Shampoo is formulated with biotin, a vitamin that plays a key role in the health of the hair, and when used as a system with the accompanying Extreme Length Conditioner and Extreme Length Leave-In Treatment, it begins fortifying and promoting healthy looking hair. The system also helps prevent and reduce the appearance of split ends. "Using this complete system from start to finish is a much better regimen than just using one leave-in treatment when you're looking to strengthen the hair," says Redken Artist Lindsey Olson.