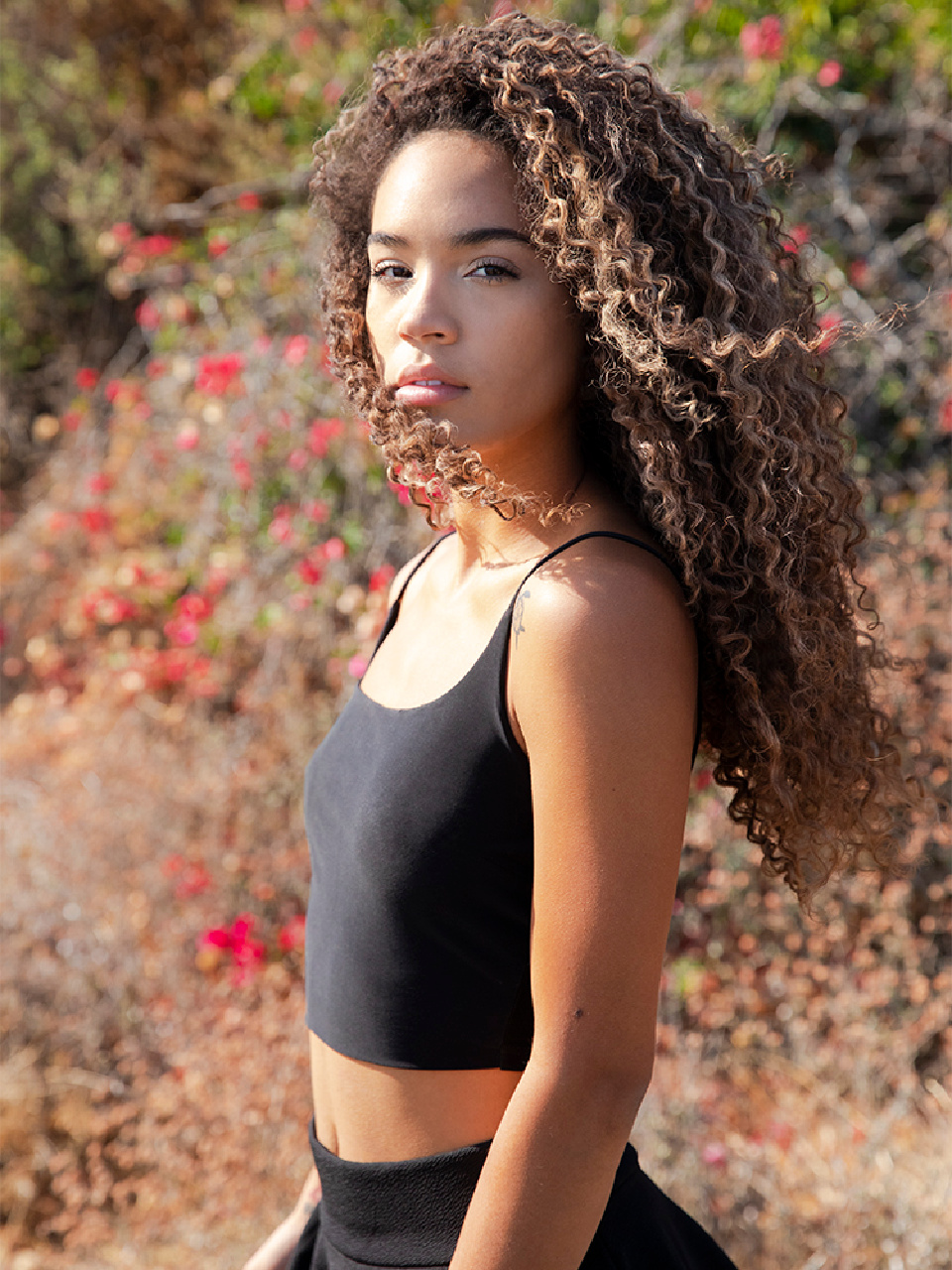 Source: Courtesy of Pulp Riot
Pulp Riot Educator and Butterfly Loft Stylist Cory Hoffman (
@coryhoffmanhair
), breaks down how she achieved this gorgeous halo technique. "My model already had amazing hair, so I just wanted to enhance her natural color and texture," she says. "I created some highlights around her face, taking horizontal sections and leaving about one-inch in-between. I then toned with Pulp Riot Liquid Demis because of the low pH and to add shine. I enhanced her natural texture for the style and finished with a small curling iron to create a little definition."
Step-By-Step
Formula 1: BlondeAF + 20-vol 1:2
Formula 2: Liquid Demi 7-0
Formula 3: Equal parts Liquid Demi 9-1 + 9-2 + 0-0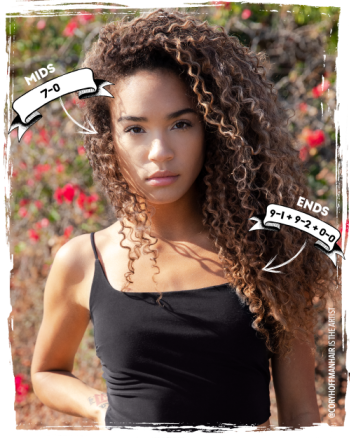 Source: Courtesy of Pulp Riot
- Part hair into four quadrants.
- Working in horizontal subsections, highlight hair with Formula 1, leaving a ½-inch between foils. Process to pale yellow.
- Rinse and shampoo hair with Barcelona Toning Shampoo.
- Towel dry hair and apply Formula 2 from scalp to mids (two to three inches down) and Formula 3 from mids through the ends. Process for 20 mins.
- Rinse and shampoo with Bangkok Color-Safe Shampoo and condition with Santa Barbara Intensive Hair Mask. Leave the hair super wet. Do not brush.
- Starting at the nape, working in ½-inch sections, spraying Copenhagen Leave-In Conditioner and applying Hanoi Curl Cream to coat scalp to ends.
- Work the product into the section with your fingers only.
- Twist small subsections to reinforce the curl pattern.
- Continue throughout the entire head. If section starts to dry, spray water so the entiresection is wet.
- Diffuse the hair until dry. And remember, less touching the better.
- Wrap curls around the face with a 9mm iron and polish with Memphis Shine Mist.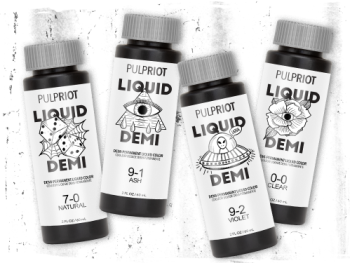 Source: Courtesy of Pulp Riot
About Expert
Discover expert advice from Pulp Riot and the industry's most trusted artists and educators. Whether it's the latest, on-trend techniques or tips that will boost your business, they're here to make sure you reach your full potential!