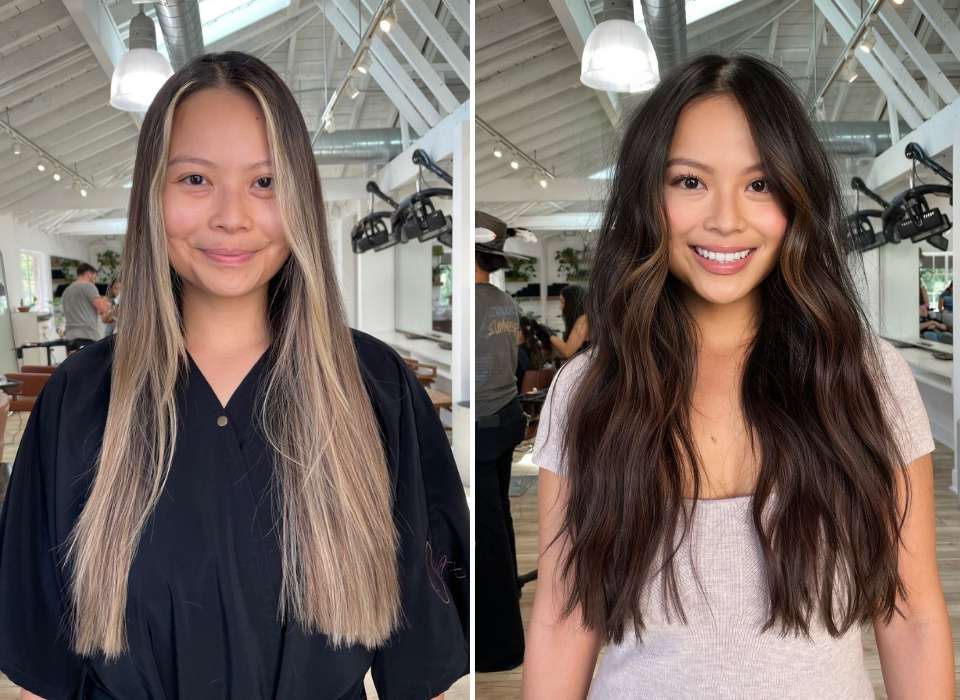 We've all been there: your blonde client is ready to try the new "expensive brunette" trend and embrace a blonde-to-brunette transformation, but the color comes out hollow. Or, you notice the color isn't sticking on some of your clients with darker bases. The key to nailing every brunette look? Filling with Shades EQ Gloss.
What is filling?
Filling, also called a tintback service, is the process of filling the hair with missing undertone that was previously removed in the process of lightening. When lightening hair, warm undertones such as gold, copper, or red are exposed and removed from the hair. The darker the client wants to go, the more undertone that needs to be replaced. For true-to-tone, long-lasting results, the filling step is necessary.
What are the natural undertones at each level?
Use the chart below to determine your starting level and what tones needed to be added back to the hair to achieve your client's desired result.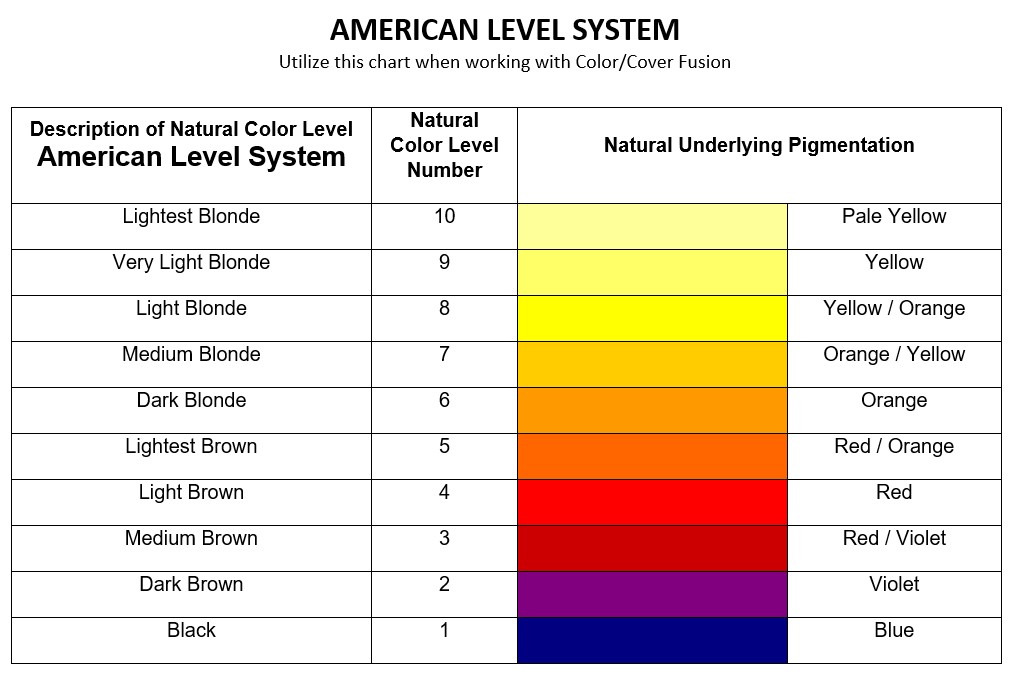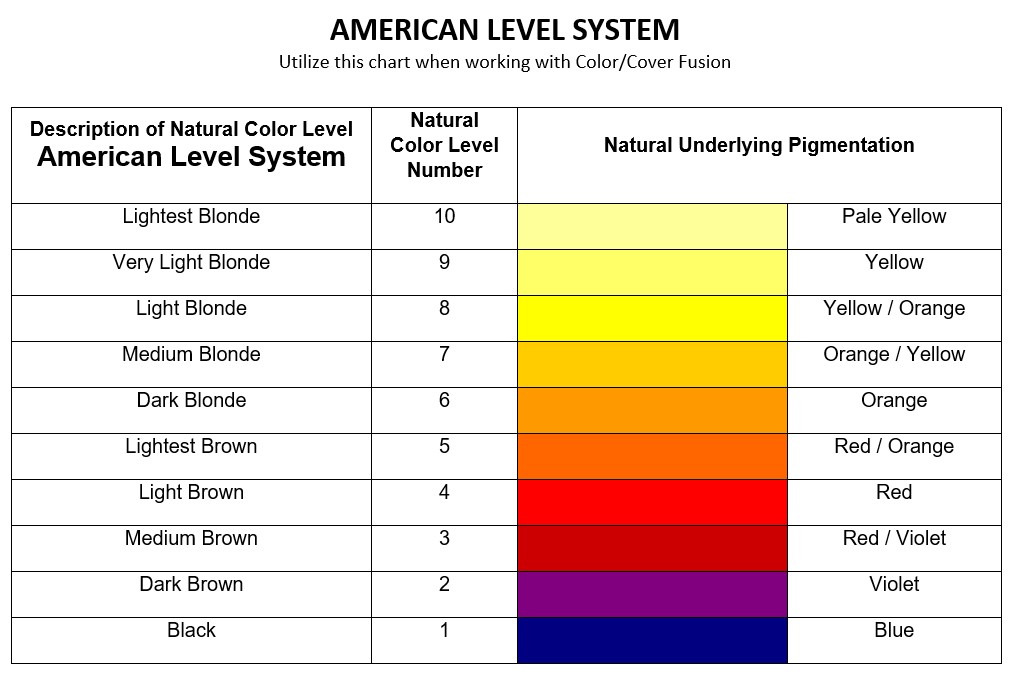 What is the process of filling and completing a tintback service?
There's a set of guidelines you should follow when it comes to filling.
First and foremost: always fill approximately ½-1 level lighter than the target haircolor. The fills can be warm, soft or neutral depending on the desired result.
PRO TIP: When in doubt, use Shades EQ Gloss WG family. We love 08WG, but choose a level ½ -1 level lighter than your desired result.
Fill only two levels at a time.
In between filling two levels at a time, apply Extreme CAT Protein Reconstructing Hair Treatment Spray for five minutes, rinse and then dry hair before you continue
Once you have filled the hair, you're ready for the tint-back step. Apply the target color, process at room temperature, rinse, and dry.
PRO TIP: Always keep in mind the porosity, texture and condition of the hair. For best results, take a test strand.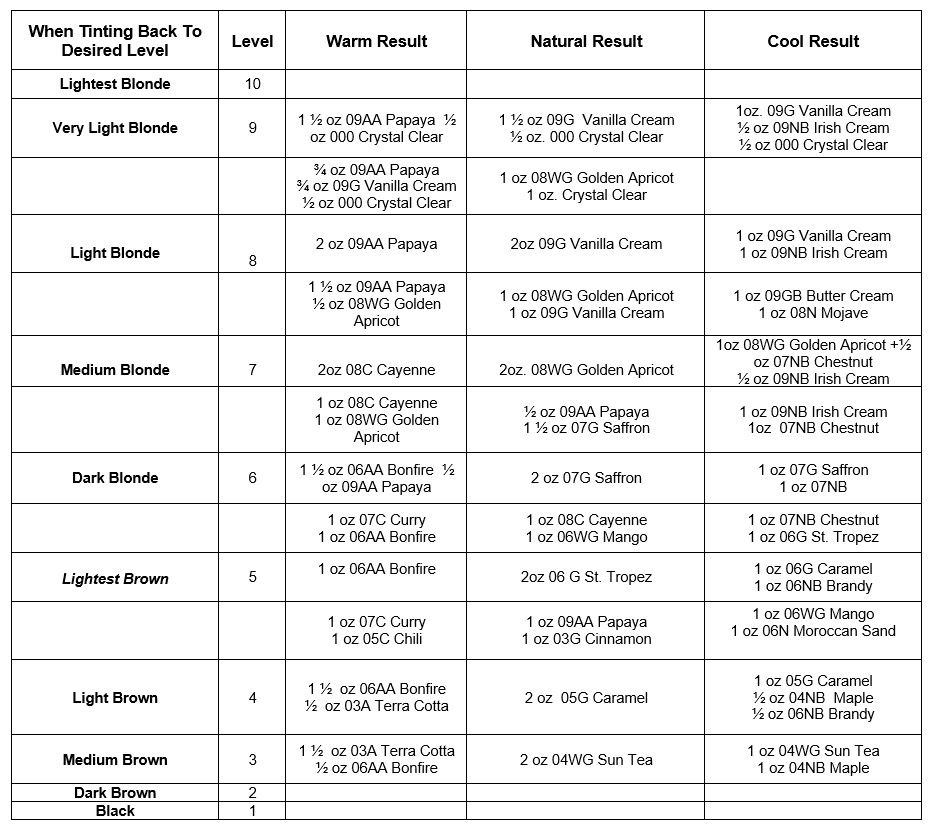 BLONDE TO BRUNETTE TRANSFORMATIONS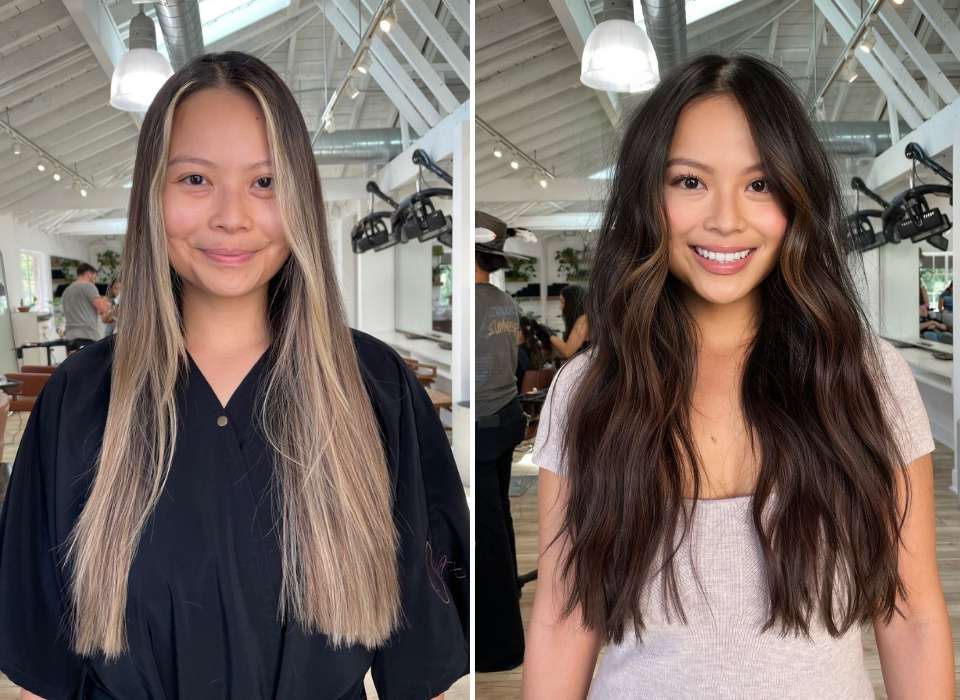 Transformation by Daniel Mora
To break up the face frame, root melt the front with SEQ 04n
ZONE 1-2: Mix and apply 04nb 04wg, leaving the frame and zone 3 untouched. Process for 20 Minutes.
ZONE 3: During the last 10 minutes of processing, apply same formula to the frame and zone 3 to create dimension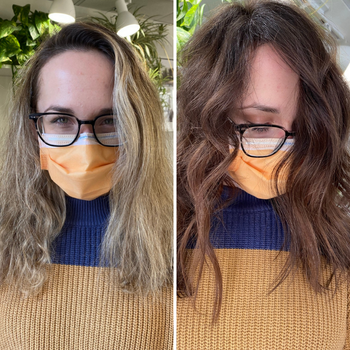 Transformation by Adrienne Dara
FILL FORMULA: 6AA + 06WG+ 6NB (All equal parts)
ZONE 1- 05N + 06NB + 06WG + 04WG (All equal parts)
ZONE 2/3: 06NB(1/4 OZ) + 06N(1/4 OZ) + 06WG(1/4 OZ) +05V(1/8 OZ)
About Expert
Discover expert advice from Redken and the industry's most trusted artists and educators. Whether it's the latest, on-trend techniques or tips that will boost your business, they're here to make sure you reach your full potential!