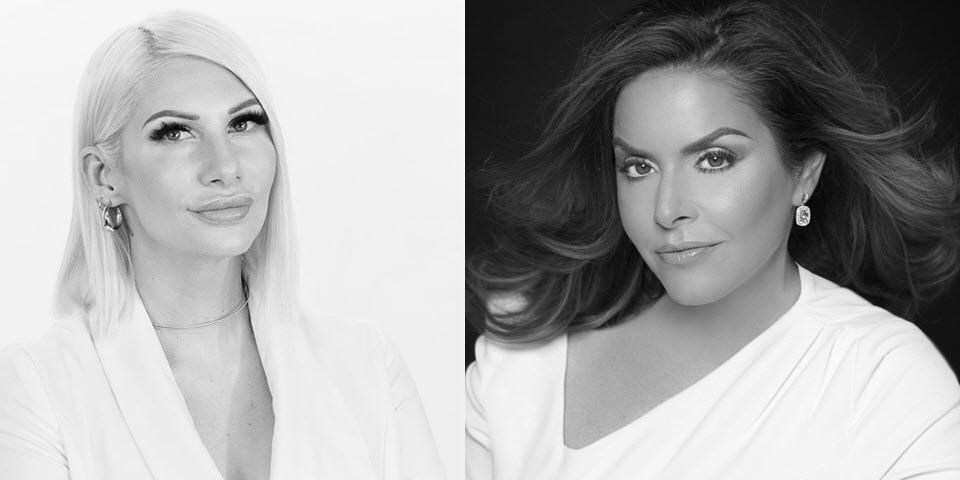 The future is female. The phrase―emblazoned on t-shirts, splashed across signs, invoked by political campaigns, and popularized as a hashtag―has re-entered the mainstream in the past few years to become a rallying cry among women and feminists advocating for more female everything. And when it comes to the beauty industry, the future is most definitely female. Just look at the growing number of women-founded and women-run beauty brands occupying prime real estate on the shelves these days. Here, two inspiring female entrepreneurs who have blazed the beauty trail to create breakthrough brands dedicated to helping women everywhere look and feel their best.

Alicia Grande
Grande Cosmetics Founder and CEO
(@aliciagrande17)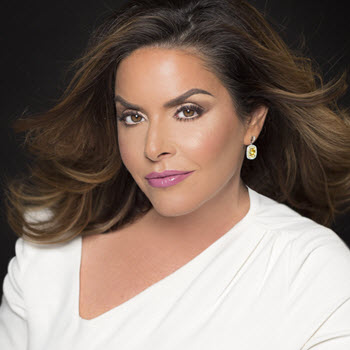 Source: Courtesy of Alicia Grande

On why she started her brand...
I've spent my life admiring the beauty industry and basically "grew up" in beauty. My mother had a thrilling career working as a brand ambassador at department store cosmetics counters. At sixteen, I jumped into the beauty world by managing a cosmetics booth at a flea market. A particular lip gloss dubbed #44 was a frequented favorite. It was such a rush having clients trust my beauty recommendations for them while also helping them find their inner confidence too. That experience inspired me to consider starting my own beauty brand someday.

On the moment she decided to go for it...
I started on a radio show focused on beauty. The show highlighted the latest and greatest trends and innovations to share with my listeners. One day, I interviewed a physician who created a lash serum that made my lashes appear thicker and longer-looking. I thought, "With a last name like Grande, I have to share this product with the world." And so, Grande Cosmetics began.

On early challenges...
I had to invest all of my savings into this business to create it, so funding was scary and challenging, especially when it came to meeting vendor minimum ordering quantities. My husband lost his finance job in 2008, and I had to find a way to support my family. At the time, my sons were five and eight years old, and I remember having to leave them to travel across the U.S. and attend different trade shows. It was incredibly tough. I was basically living out of a suitcase and on the road away from my family quite a bit.

On what she would've done differently...
When I first launched the brand, I invested a majority of my marketing budget into radio spots, but I didn't really have enough capital to move the needle in that sector. In hindsight, I lost about six months because of that. I should have jumped right into the professional industry and focused my dollars on direct sales and in areas where I could make personal connections, like tradeshows.

On what she's most proud of in building her brand...
It's important to me to create products that change and enhance women's lives. At a business level, my company is 90% women, many of whom are just starting their careers in the industry. I am proud to provide a foundation for young women to empower them, help them find themselves and figure out where their true passions lie.

Jenny Strebe
AIIR Founder and CEO, The Confessions of a Hairstylist
(@theconfessionsofahairstylist)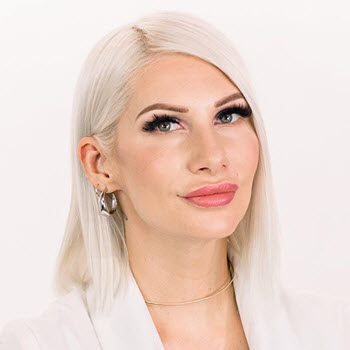 Source: Courtesy of Jenny Strebe

On why she started her brand...
I first got the idea for AIIR after finding that I wasn't identifying with a brand that fit into my lifestyle. I have clutched onto crystals for a number of years to help manifest certain things, as my mother-in-law is a jeweler. And I just thought what an amazing concept to bring into the hair industry. After all, life is all about balance, and so should haircare. AIIR is more than just about good haircare, it's a lifestyle of feeling good from the inside out.

On the moment she decided to go for it...
Well, there were a lot of them. I think the biggest one was when I pitched the brand to several investors, had my business plan ready to go, my pitch deck, packaging and all the formulations ready to rock. And after two months of intense meetings, all the investors said no. It was December 18, 2018, and I had just bought all my Christmas presents and paid all my bills. I told my husband I was going to go for it and spend my savings on doing a big production run of Texture AIIR, then I called my partner Devin, got her blessing. I had $64 dollars left in my savings and never looked back.

On early challenges...
It was a challenge to create a brand identity that was unique and different, but also finding labs that were innovative enough to take a leap and turn your concepts into a reality. In the beginning, there were a lot of men in business suits who thought my vision was a ridiculous concept. With so many naysayers, I finally had to start doing my own research, finding out unique properties of crystals, meeting with local gemologists, and sending my research back to my lab.

On advice for other female entrepreneurs...
My biggest advice would to be educate yourself in every aspect and element of your business so that you can uphold intelligent conversations with factories, labs, investors, bankers, customers, and everyone else that you will work with throughout the business process.

On what it means to be a female founder...
It means that I can be a role model for my daughter and other young hairstylists. I am showing that hairstylists are more than just the typical stereotype of a hairdresser that went to beauty school, and that you can achieve a lot more with drive and integrity in this industry. I'm proving that you can achieve the world without a man in a business suit.
Want more inspiration? Hear from more beauty bosses in Part 1
up next
5 Holiday Nail Trends To Get In On Now

5 Holiday Nail Trends To Get In On Now
Written by 
Maureen Sheen
Oct 24, 2023
Read time 5 min