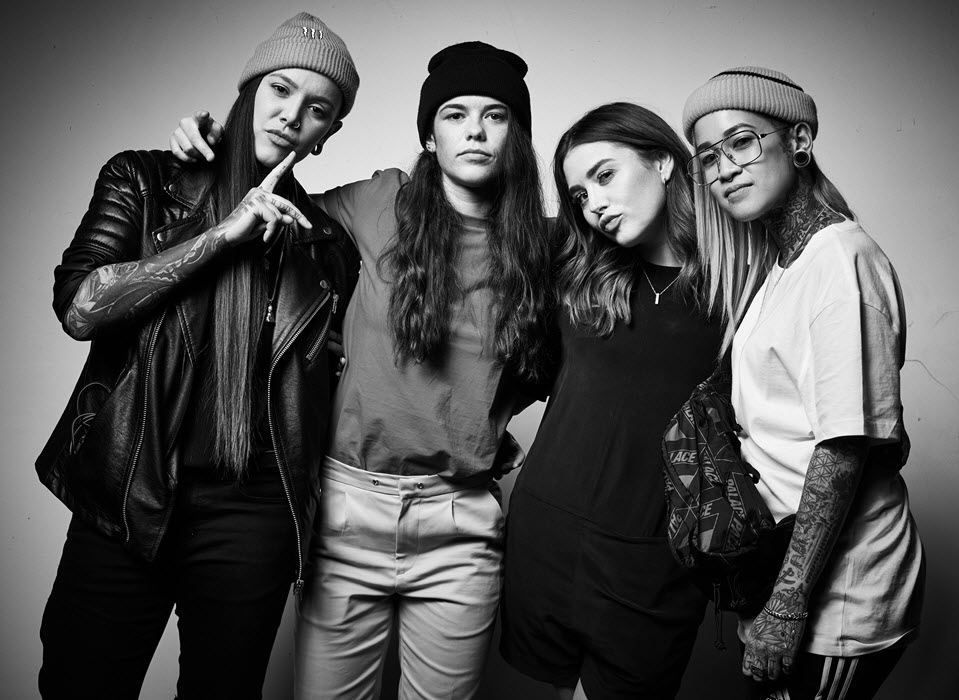 The future is female. And Barberella Reload was testament to the power and talent of some of the world's most talented female barbers and educators. Held this past February 2018 in Long Beach, CA, the artists included were superstar barbers Sofie Pok, Pope the Barber, Hayden Cassidy, Tori Gill, former Vidal Sassoon Creative Director Sally Rogerson and 2017 Barberella winner Taylor Leven. Hosted by Kevin Luchman, Liz Dias and Jules Coda, the show reinforced the demand for barbering, and highlighted how today's leading female barbers are leading the way in providing quality education and inspiration.
Over 350 attendees were wowed with tips, tricks and techniques from the all-star cast. "It was empowering to be in a room full of ladies who have so much thirst for education in a male-dominated industry," says Pok. Show organizer Pete Nguyen of Attachment agrees. "Our intention is to create a platform where members of the community are empowered through education and their talents are cultivated and highlighted," he says. "We can achieve this by creating original online educational content and offline educational events showcasing talented female platform artists. Barberella is a global community of barbers, hairstylists and hair industry professionals dedicated to the forward movement of the craft and culture of barbering and men's grooming. The goal is to establish Barberella as a community platform to share knowledge, learn skills and give back to both the greater population as well as the local community where each event is held." And by putting the spotlight on female barbers through events like Barberella serves to create a space for strengthening and celebrating the women in today's barbering world.
See some of the best looks from our favorite female barbers.
About Expert
Maureen is a veteran beauty and style editor having worked at AmericanSalon, Woman's Day, People StyleWatch and Teen Vogue, and a contributor for CR Fashion Book, Well + Good, Elite Daily and Glam. You can find her reporting on the latest trends from backstage at New York Fashion Week, interviewing celebrities and beauty industry heavyweights, and fashion styling for editorial photo shoots. The self-professed product junkie, super foodie and wannabe hand model is obsessed with rose gold jewelry, the NYC Flower Market and planning her next big getaway.