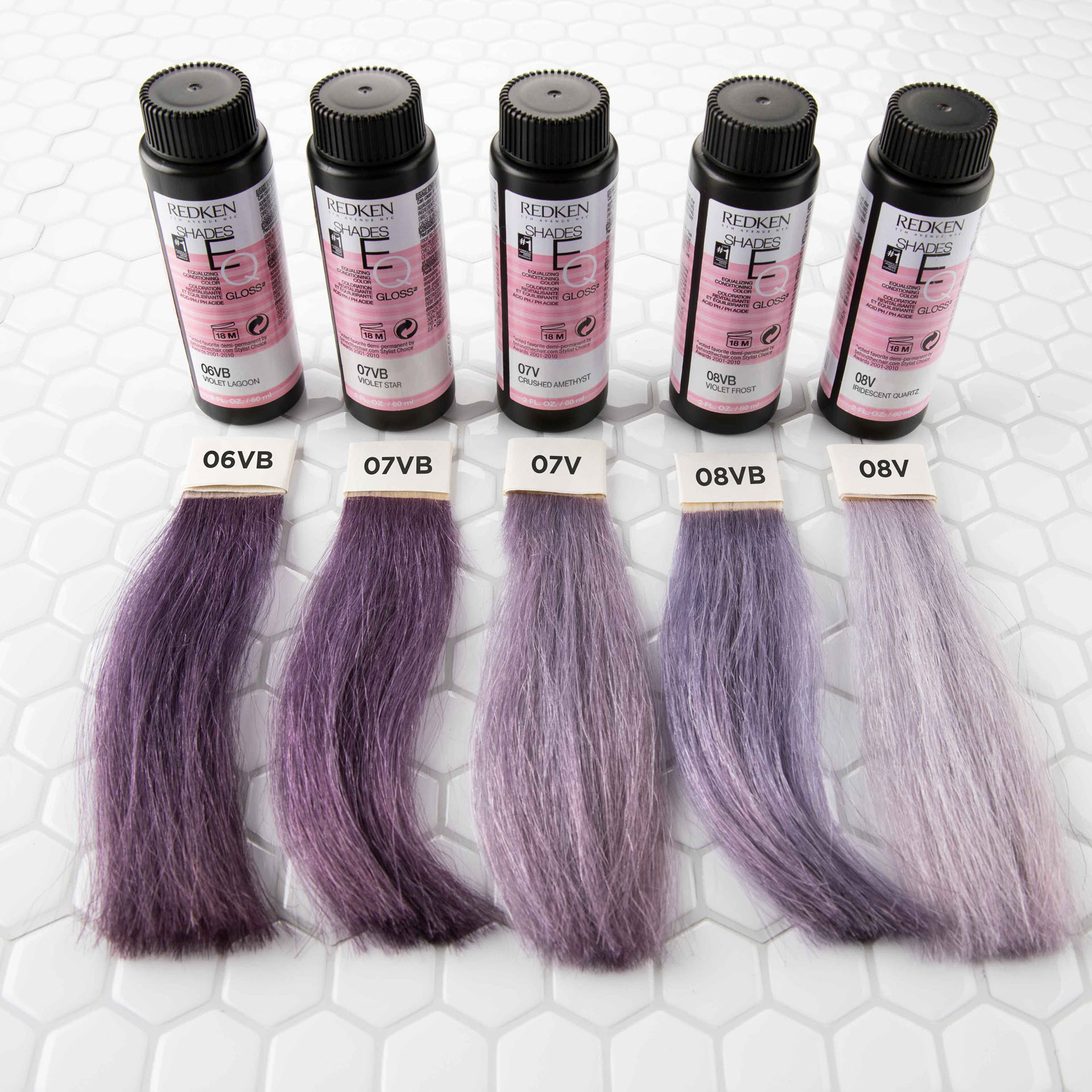 When it comes to color transformations in the salon, no two guests are exactly the same, but there is one common haircolor challenge that is difficult to avoid: unwanted warmth. From brunettes to blondes, warm undertones can appear any time the hair is lightened, leading to a less than perfect end result!
How can you combat these tones and achieve a cool, high shine end look every time? The answer is toning. Regularly incorporating a toning service, such as
Redken Shades EQ Gloss
, is integral for banishing brass and creating the cool, customized results your client craves.
And now, Redken has made it easier than ever to banish brass and create ultra-cool tones. The
New Shades EQ Violet Blue Toners
are Redken's most advanced corrective toners, providing dual spectrum brass neutralization to combat warmth. Formulated specifically for clients with extreme warmth who need an extra dose of cool control, these three new shades combine violet and blue reflects for powerful neutralization of yellow and orange undertones.
"The Shades EQ Violet Blue toners are a must-have tool for colorists because they contain so many neutralizing components that help to kick away strong yellow and orange pigments." Says Redken Brand Ambassador Jamie Sea, "This is key when lightening through darker shades! When working on clients living in a lifted level 6-8, the VB shades are essential! The primary pigments that live in a levels 6-8 are yellow and orange. To combat these tones, the
Shades EQ VB
series is comprised of violet and blue which will help clients that have heavy doses of warmth in their hair."
Achieving the ultra-cool corrective results of these shades requires mastering the principles of haircolor and formulation. To combat extreme warmth, use these shades at full strength. For a softer tone, dilute with Shades EQ Crystal Clear. Use the new
Shades EQ VB
family to tone and correct warmth on brunette to blonde transformations, create ultra-cool mixes, and enhance cool tones.
"As an artist and color expert, I have so much more control and options for neutralizing my color guests with the
Shades EQ Violet Blue
toners."
See below for more education on the Shades EQ Violet Blue Toners with Redken Artist Lindsey Olson!