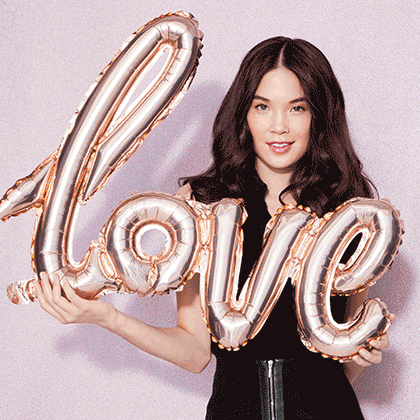 From rose gold shades to dreamy pastel hues, it's no secret that subtle fashion hair colors are trending this season. If your guests are looking to add a sophisticated touch of color to their look, without the commitment of a bold fashion shade, Redken has got you covered with the NEW Violet Rose shades from Shades EQ and Color Gels Lacquers.
Available now, for the first time ever Redken as introduced a three-letter shade name into both the
Color Gels Lacquers
and
Shades EQ Gloss
families to represent the newest innovative reflect, VRo (Violet Rose)!
The shades are powered by Redken's star Violet shade family from Shades EQ Gloss. Now with
Color Gels Lacquers
and Shades EQ Gloss Violet Rose (VRo), you have the perfect liquid color pair to create one-step cool rose reflect on any base from subtle, to high impact.
With this innovative shade extension, you have the freedom to create wearable rose tone shades on all bases with minimal pre-lightening! On darker bases, Violet Rose shades are best for rich mauve tones with iridescent, violet reflect. On lighter bases, Violet Rose shades are best for bright rose tones with violet reflect.
Learn More About The NEW VRo Shades below!