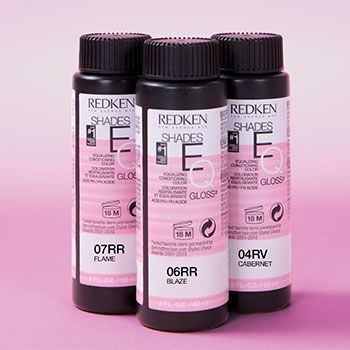 It's no secret that product is a necessity when it comes to maintaining healthy, vibrant haircolor, but you may be wondering how to determine the best regimen for your blonde clients. Whether your guest is taking her first foray into the world of highlights or ramping her look to the next level with a platinum blonde or fashion shade, there are certain products and services that no color client should go without!
Read on to discover Redken's must-haves for refreshing color, rebuilding strength and adding shine. With these tools, you can keep your client's haircolor looking fabulous until her next salon visit!

ALWAYS FINISH YOUR HAIRCOLOR SERVICES WITH A SHADES EQ GLOSS
When it comes to achieving the perfect tone, Shades EQ demi-permanent hair gloss is every stylist's secret weapon. A
Shades EQ gloss
allows you to enhance your guest's haircolor, and tone away any unwanted warmth or brassy undertones, all while adding a gorgeous high-shine finish.
Redken Shades EQ hair gloss
also works to balance the hair's Ph level and condition the hair, which in turn helps keep the hair healthy and strong. This quick, 20 minute service provides the ultimate finishing touch for any color service.
And while a Shades EQ service is an amazing way to tone your client's color before they leave your chair, it's also a great way to refresh your client's color in between their regular salon visits. If any of your guests struggle with brassy hair or unwanted undertones in between salon appointments, encourage them to book a Shades EQ hair gloss appointment 3-4 weeks after their initial visit. They'll leave the salon with a beautiful, refreshed tone and glossy shine!

RECOMMEND A HAIRCARE REGIMEN TO TONE AND STRENGTHEN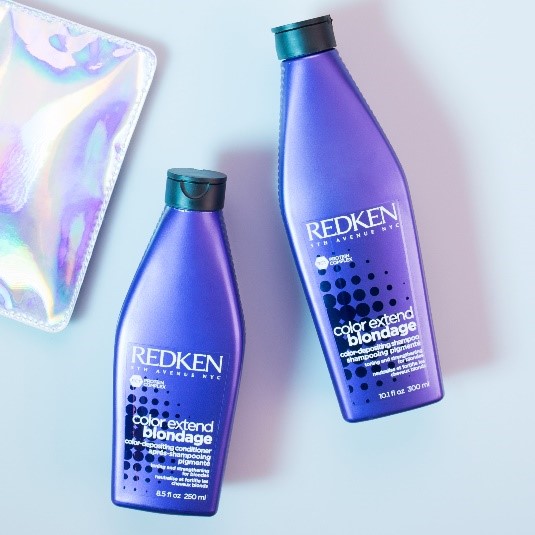 When it comes to caring for color-treated hair, it's important to recommend a shampoo and conditioner that will strengthen while helping to maintain the tone of your client's haircolor. If you have blonde or silver guest, a color-depositing purple shampoo will help cancel out any yellow or brassy tones, keeping her hair color cool and bright.
Redken's Color Extend Blondage
system is an excellent regimen for toning cool blondes.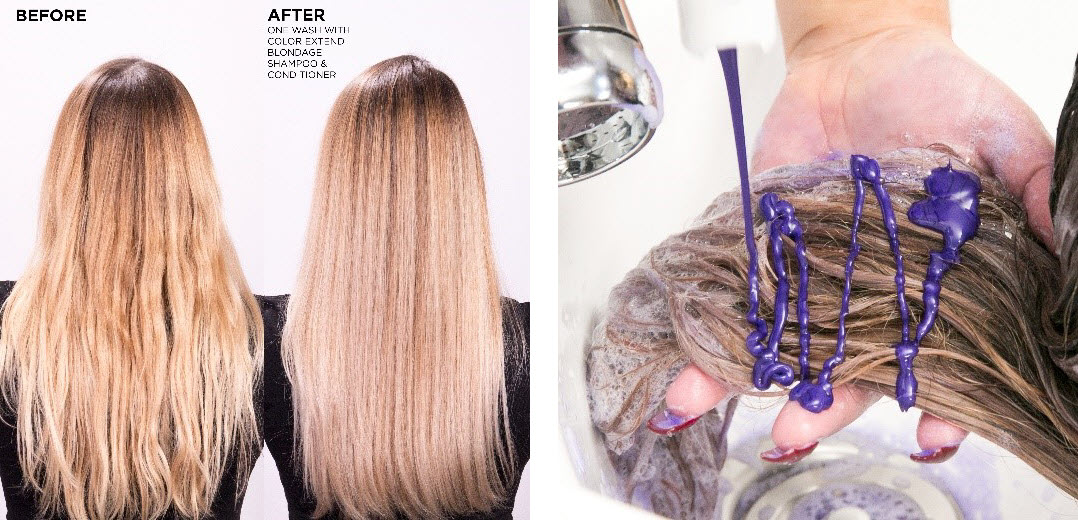 "
Redken's Color Extend Blondage Shampoo
and
Conditioner
is amazing in that it addresses two common concerns for blondes: toning and breakage," says Redken Artist Woodward Bartlett, "Blondage shampoo deposits violet pigment which helps to cancel out brassy tones. The system also features the Triple Acid Protein Complex which helps to strengthen fragile hair, fight excessive porosity, breakage and many other blonde hair woes! With Color Extend Blondage, blondes don't have to choose between maintaining tone and keeping the hair strong. You get both benefits with one product."
With Shades EQ and Color Extend Blonde, you can be sure your client's blonde hair color will stay fresh and vibrant until her next appointment.