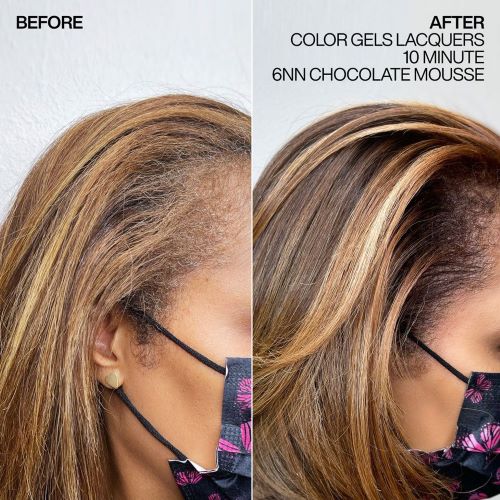 One of the biggest innovations in color this year is Redken's new Color Gels Lacquers 10 Minute, an express liquid color that achieves up to 100 percent gray coverage in only 10 minutes. This new formula has massive time saving properties that allow you to see more clients, take more walk-ins and maximize your time at work. Perfect for root touch ups, Color Gels Lacquers 10 Minute is also proving to be one of the most versatile, must-have products in your salon. Colorists have found a multitude of ways to use the express color, from pairing it with Shades EQ Gloss for express shine services to refreshing balayage quicker than ever before.
To inspire you with all the ways you can use Color Gels Lacquers 10 Minute, check out Redken's Express Success Digital Lookbook, complete with business-building tips and service ideas to boost your business, and time-saving services to add to your salon menu with how-tos, color formulas and more. Here are a few favorites from the lookbook below.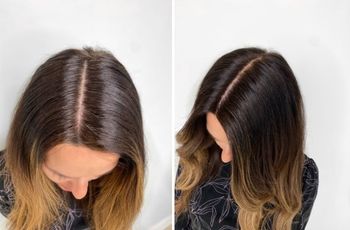 EXPRESS BALAYAGE
A great addition to your service menu, express balayage uses Color Gels Lacquers 10 Minute and Shades EQ Gloss to quickly refresh and blend grown out balayage. By leveraging express color at the roots, you can retouch your client's balayage in a fraction of the time.
Formula
Step-By-Step
Start by applying your lightening formula to Zones 2 and 3, placing formula slightly higher near the face to frame and brighten your client's face.

During the last 15 minutes of the lightening process, apply Color Gels Lacquers 10 to Zone 1, dragging down slightly for a soft, blended result.
After removing color, apply Shades EQ Gloss to add shine and neutralize any unwanted tones.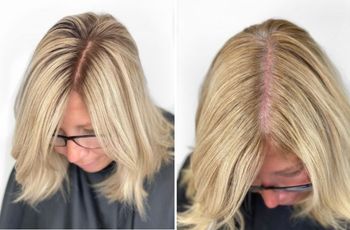 EXPRESS ROOT SMUDGE
The perfect answer to coverage in between blonding services, an express root smudge is an essential addition to your salon menu. Subtly blend regrowth at your client's roots in only 10 minutes, a big selling point for clients who typically don't have time for touch-ups. To ensure additional revenue, book your blonding clients for an express root smudge ahead of time while they're in for their initial blonding service.
Formula
Step-By-Step
To create natural depth at Zone 1, choose a Color Gels Lacquers 10 Minute formula that's one to two levels deeper than your client's highlights.

Using a bottle application, target regrowth and blend out gently with your thumb for the smudged effect.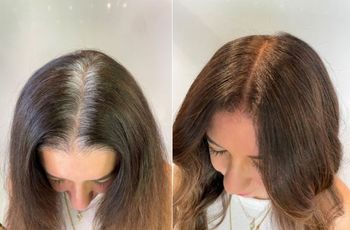 EXPRESS COVERAGE
Change the way you cover grays with Color Gels Lacquers 10 Minute. This express service is perfect for your clients with 75 percent plus gray and looking for complete coverage. With the ability to transform even the most stubborn grays, Color Gels Lacquers 10 provides 100 percent gray coverage in only 10 minutes, allowing you to see more clients in one day. Perfect for lunch time drop-in appointments, this service can also be done while other clients are processing.
Formula
Step-By-Step
Apply Color Gels Lacquers 10 Minute on Zone 1 to cover your client's grays at the root.
After processing is complete, finish the look with a slightly warm Shades EQ Gloss formula to enhance overall richness and add shine.
About Expert
Discover expert advice from Redken and the industry's most trusted artists and educators. Whether it's the latest, on-trend techniques or tips that will boost your business, they're here to make sure you reach your full potential!