Not all hair color is created equally so when it comes to premium permanent color, stylists should charge accordingly. Using premium products, like Redken Color Gels Oils, is just that type of elevated color and service. Not only does this premium liquid permanent color line cover up to 100 percent of grays in every shade, but it also rejuvenates coarse, wiry grays by restoring them with intense shine and condition. The new Color Gels Oils formula is ammonia- and fragrance-free with a built-in no-drip technology, so stylists and their clients don't have to worry about strong smells or pesky runs.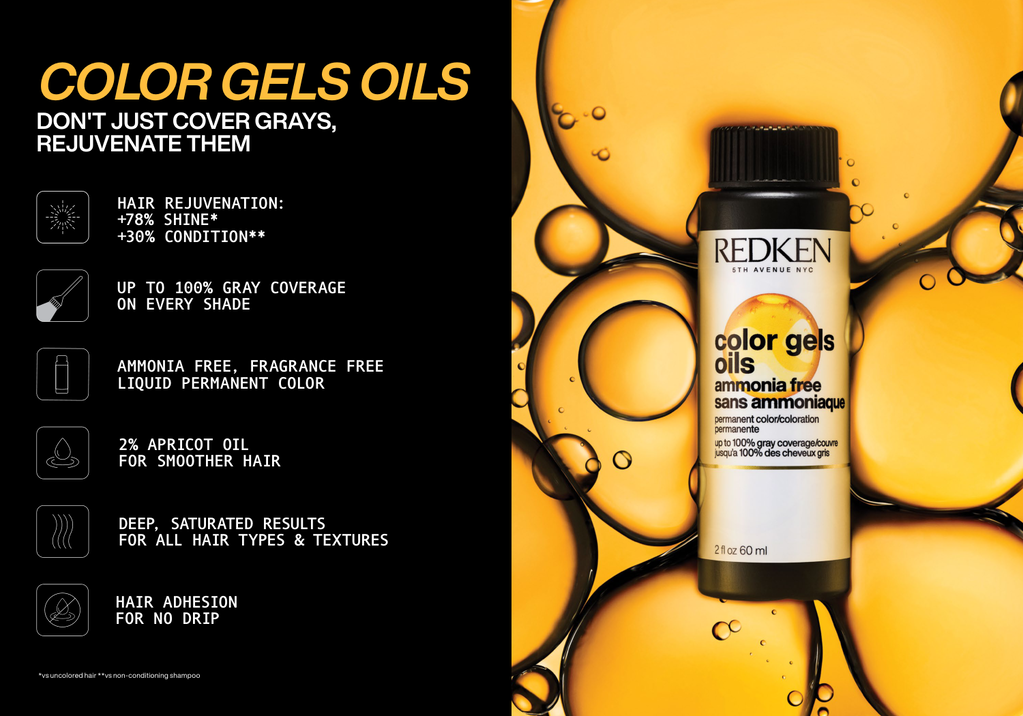 Now that stylists know they should be charging more for premium services and products, check out the SalonCentric Price Increase Calculator on the SalonCentric App to learn how to fairly charge for these premium services.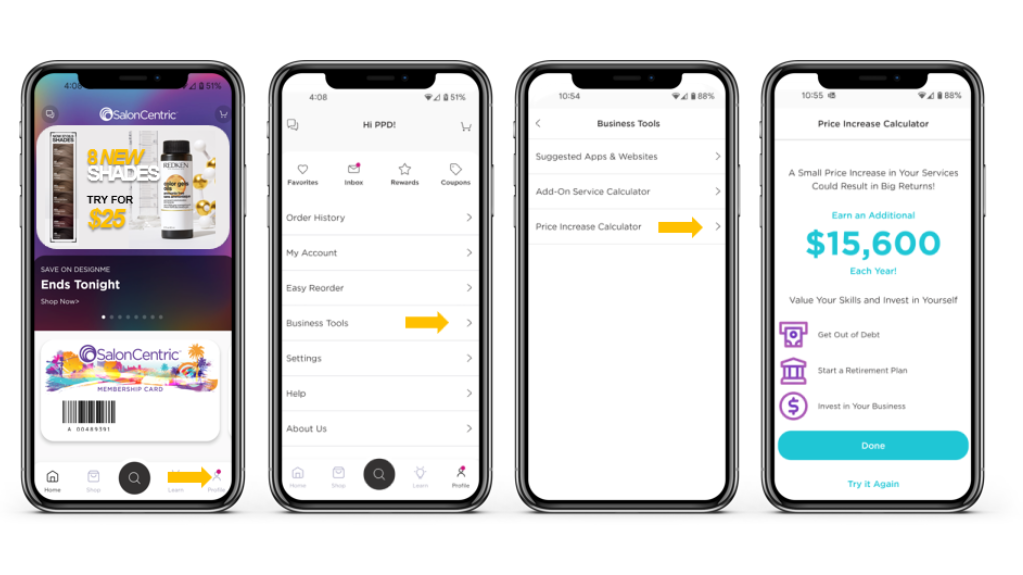 For stylists, adding a new color to their back bar is always exciting because it means exploring and experimenting with new formulations or techniques, and even creating new services. For instance, when stylists add Redken Color Gels Oils to their service regimens, it allows them to create a new add-on service that not only creates healthier hair for their clients, but also builds their business at the same time.
If stylists want to take their business building a step further, they can combine Color Gels Oils with every stylist's favorite acidic demi permanent toner, Redken Shades EQ. Combining Color Gels Oils for permanent coverage in zone one with a Shades EQ Bonder Inside toning service in zones two and three, repairs clients' hair, leaving it looking and feeling healthier, shinier, and more conditioned. These two lines have perfect shade family tonal matches, making formulating between zones a breeze. Plus, adding this toning service with Shades EQ Bonder Inside, applying and processing it as your Color Gels Oils also processes, means no additional time spent in the chair or at the bowl. In short, stylists are able to charge for an additional service and their client leaves with gorgeous new color.
Stylists can also bring in a post-color treatment, using Redken Acidic Bonding Concentrate Leave-In, which provides up to ten times smoother hair, 450-degree heat protection, and visibly reduced split ends by 88 percent. Stylists can suggest their client take home an ABC Leave-In Treatment to care for their hair and help keep it at a natural pH level between regular appointments.
Refer back to the SalonCentric Service Calculator to see how much more money stylists should charge using these service recommendations, and use the Redken Ready for Retail downloadable and editable service menus available on Redken Asset Library to advertise these services.