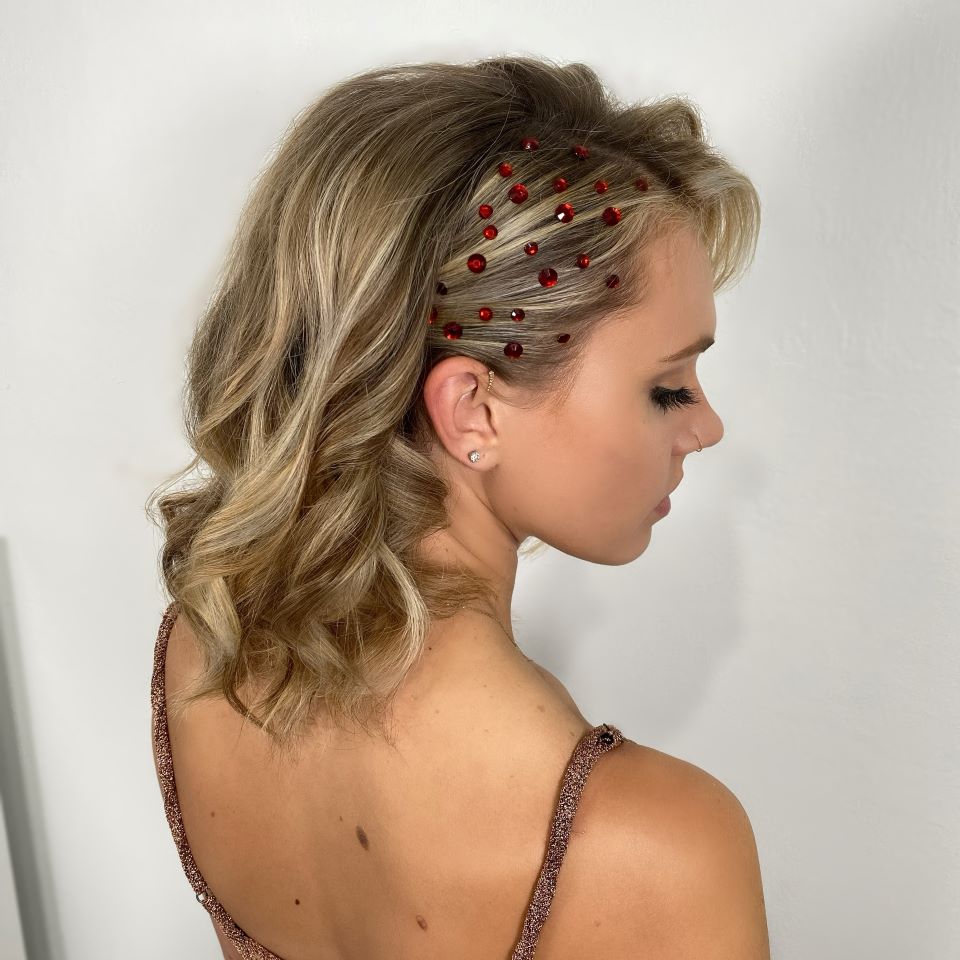 Source: Courtesy of Surface
When it comes to the busy holiday season a simple, classic style is key. Follow these easy steps to achieve a glamorous look for you or your salon guest with this bejeweled classic style created by Surface Social Team Style Expert Jessica Domoney (@jessicadomoney).
Step-by-Step
Evenly distribute Surface Blow Oil Protective Oil through hair for shine and heat protection.
Pump Surface Airlift at the root for an explosion of volume, and lightly back comb.
Spray Blowout Finishing Spray over entire head for added heat protection and hold. Comb through each section to evenly distribute product prior to curling.
Wrap two-inchwide sections alternated with one-inch wide sections of hair around an acrylic wand and pin to cool. Repeat for entire crown, top of the head and sides.
Create a very smooth right side by wrapping towards her face and pin to cool.
For extra volume, curl left side away from the face and pin to cool.
Below crown, simply curl, let cool, and then individually break up each section while using Blowout Finishing Spray to set curls into place.
Spray Airlift at root of fringe and gently back comb. Apply Blowout Finishing Spray for extra hold, curl away from face and gently comb into place.
Smooth right side into place, and pin just behind ear. Dress up this classic style with a few rhinestones and spray into place using Blowout Finishing Spray.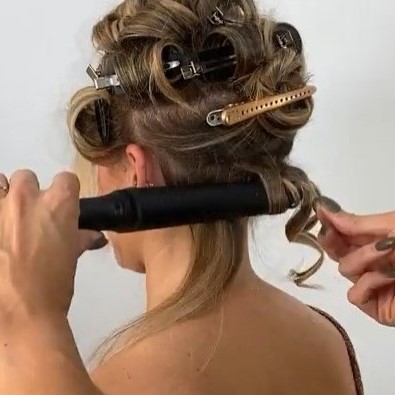 Products used
Surface

Airlift

Volume Powder
About Expert
Discover expert advice from Surface and the industry's most trusted artists and educators. Whether it's the latest, on-trend techniques or tips that will boost your business, they're here to make sure you reach your full potential!