"All great ideas come from a napkin," says My Salon Suite President Ken McAllister when talking about how his brand started. With the goal of creating a suite concept that stands out from the rest, My Salon Suite places an emphasis on community, bringing beauty pros across a wide variety of disciplines together, and most of all, on providing the ideal space to be yourself and to build your business. Check out the interview above to hear McAllister give you the backstory on My Salon Suite, the rise of the suite industry and the trends happening in the suite space that you need to know.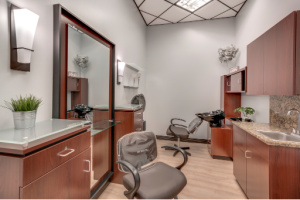 Source: Courtesy of My Salon Suite

About Expert
Discover expert advice from SalonCentric and the industry's most trusted artists and educators. Whether it's the latest, on-trend techniques or tips that will boost your business, they're here to make sure you reach your full potential!