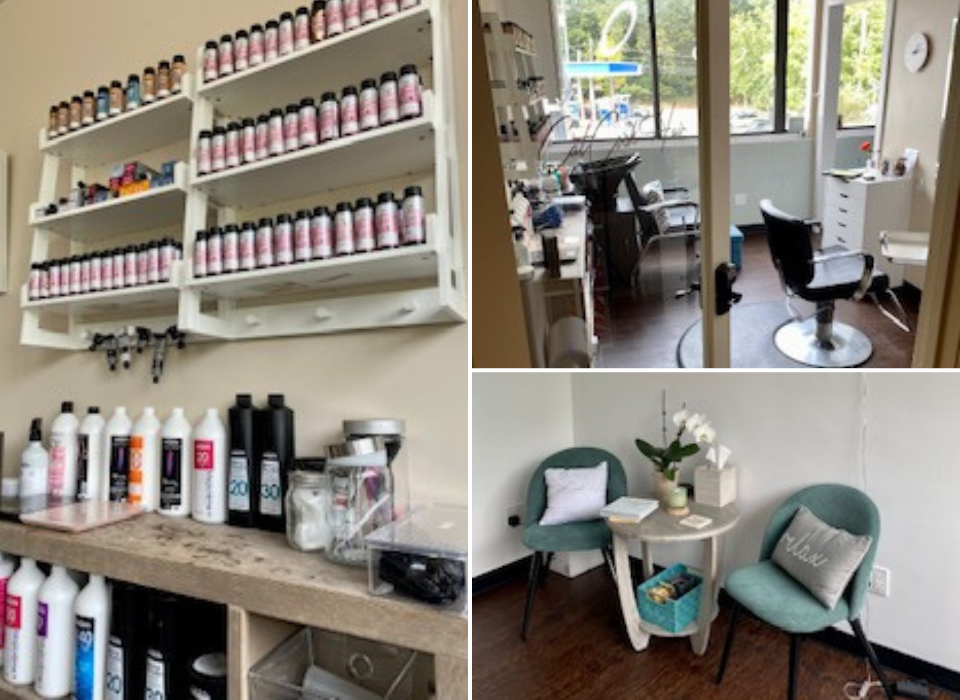 Suite owner Catherine Cook (@catcookhair) saw the lack of business-oriented education within cosmetology schools, and has made it her mission to provide stylists with the educational tools they need to develop their business and improve their financial literacy throughout salon suite ownership. By providing business content via her social media as well as through her consulting services, Cook is able to lean into her passion for education while empowering and leveling up both aspiring and trained stylists when it comes to business.
When did you begin your career as a stylist?
"I didn't go to cosmetology school until I was 28, which is proof that you don't have to be 18 to begin your career. You can start at any age and build up a clientele—I built my whole clientele off of social media and have been at my salon suite in New Rochelle, New York for a little over three years. My first year in business was during COVID, which I survived, and I ended up expanding into the suite next door as well.
Before being in a salon suite, I worked in salons and even before I did hair, I managed a large hair salon for six years. This led me to understanding the business-side of it before I even understood the hair-side, which has benefited me greatly in this industry. I now have a full book, as well as all of my operations and systems running smoothly."
What do you specialize in?
"I specialize in balayage."
What inspired you to pursue salon suite consulting?
"I saw a need for it. I saw a lot of hair stylists wanting to go into the salon suite business, but when you go to cosmetology school to be a hairstylist, you're not learning anything to do with the business side of it. And since salon suites are now a new venture that a lot of us are going into, I felt like we need to know not only just the hair side of it, but also the business side of it to be successful.
I wanted to help other stylists because they would say to me, 'I just want to do hair or I just want to do nails,' and I get that, but we're also business owners who wear a lot of hats. You're not only a hairstylist, you're also the owner, the front desk, and HR, doing all the orders, cleaning, and accounting. I want to help other salon suite owners understand the business side, and not be afraid of it—to be connected to the numbers and succeed."
What is the key to finding success as a suite owner?
"Since you have so much responsibility and so many roles, if you don't focus on time for yourself and your time management, you are going to burn out very quickly."
What is a tool you rely on as a salon suite owner?
"The most useful tool is my booking system Gloss Genius. All my booking is done online, which saves me a lot of back and forth."
What is the best piece of professional advice you've ever received?
"It's not personal, it's business. I say it constantly to other suite owners and future suite owners because we mix up our emotions with business too much in this industry, and the only one that loses is you."
What is the biggest challenge you have faced so far in your career or business?
"The biggest challenge is boundaries. You can easily overwork yourself being that you now have access to the salon suite 24/7."
When you're behind the chair, how do you create a good connection with the client?
"I think it starts with the consultation. No client is a number to me. We learn about our clients' lives so much and become so easily connected to them, especially in a suite. It's such a one-on-one environment where clients can open up to you and feel like they're in a safe space, as long as you allow them to feel that way. You also tend to open up to them by being in that safe space, so it's very easy to connect on a highly personal level with them in a salon suite environment.
What is a piece of advice that you would give to someone wanting to start out as a stylist or suite owner?
"Find a mentor. Find somebody who's done it well. Reach out, connect, and spend time with them."
What is the next goal in your career?
"I want to stay behind the chair at least three days a week, but also help others. I want salon suite owners to realize that, yes, you may be doing great in business and it's very profitable in the salon suite, but you could be doing better and have less stress if you understand the business side and you stay connected to it more.
I love what I do, and I love mentoring other hair stylists as well as salon suite owners and I'm just looking to expand my consulting in the next few years."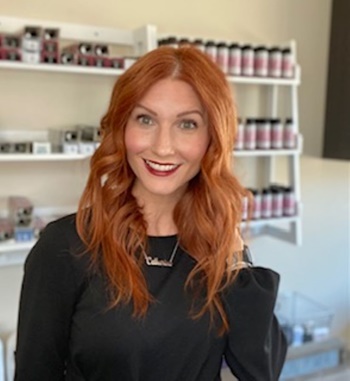 up next
SalonCentric Uplifts Black Beauty Excellence This New York Fashion Week SS 2024
SalonCentric Uplifts Black Beauty Excellence This New York Fashion Week SS 2024
Written by 
Sarah Dawson
Sep 18, 2023
Read time 5 min