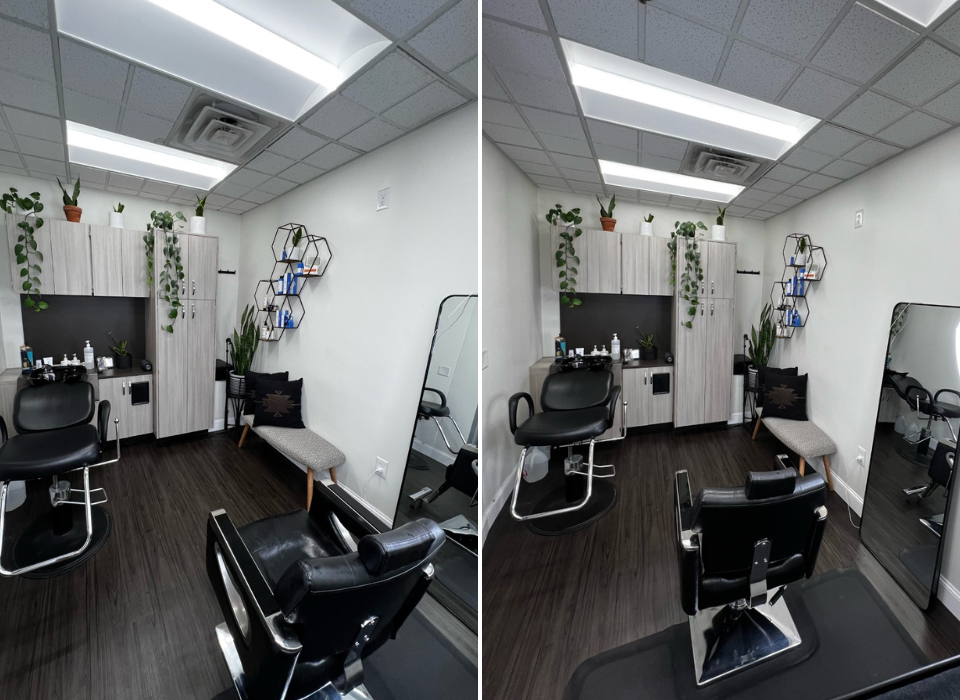 #ItTakesAProTeam Artist Brea Retic (@breajcuts) worked in a barber shop for nine years before deciding to open her own suite in Atlanta in June 2021. Since then, Retic has worked tirelessly to pursue her passion, and earn well-deserved success by building up her clientele and promoting education for other barbers.
Here, Retic shares about her work, commitment to her customers, and the future of barbering and its community.
What inspired you to start your barbering career?
"I wanted to have a better quality of life, and because I had my son at such a young age, I wanted to be able to be present in his life. Whether it's for things like football games or practices, I wanted to have a schedule that would also allow me to be present for him. Basically, I like being in control of my own schedule and barbering allows me to do that."
Do you specialize in a certain style of barbing? If so, what is it and why did you gravitate towards it?
"You could say I specialize in men's haircuts, but I do a little bit of everything."
Did you have any mentors throughout your career? Or are there any beauty pros who you look to for inspiration?
"Joshua Hawkins also known as @hawkthebarber. I'd also say Sophie [Pok (@staygold31)]."
Why and when did you choose to open a barber suite?
"I opened my suite back in June of 2021, because I wanted to identify and represent my own positive vibe and environment for my clients. A lot of people don't realize how being in a barbershop may affect your clientele, because you and your work are automatically associated with that shop. For example, if something negative happens in the barbershop, even if it's outside of your control, it will impact how clients view you, your work, and the environment.
Also, when you're in a barbershop, you must do what the owner wants, and as the manager at the time, I was tired of feeling like a babysitter for the shop, so I wanted to branch off on my own and be able to be in control of my own space and environment."
What are some of the biggest challenges you've run into as a suite owner so far?
"I think anytime you change anything in your barbering career, even if you're just going from one shop to another, you must deal with the potential of losing clientele. Not every person or client will want to go along with that change, so you have to work at building back up that clientele.
Additionally, when working in a suite, you don't have walk-in traffic, whereas in a barbershop there's still the potential for a few walk-ins, even when it's slow. This means that you have to make sure you're marketing yourself well, whether it's having a good social media presence, or even going back to the basics of handing out business cards. You have to be willing to go back to the kind of grind you had when you were just starting out."
Any advice for a fellow beauty professional who is looking to open their own suite?
"Take that leap of faith and just do it. To me, it was one of the best decisions I could have made for myself. I'm not saying it's going to be easy, but it's worth it. It's amazing being able to create and work towards something that's yours, so you're going to be very happy later that you made that choice to start."
Do you see any changes on the horizon within the barbering industry?
"I see that a lot of barbers are now starting to move to suites. COVID pushed a lot of people to go into suites because you had the freedom to choose if you wanted to work or not, whereas a lot of the barber shops had to close.
In a barber shop, you can only go so high because you're at the mercy of the owner. But being inside a suite, it's up to you. For example, I can tell my clients to wear masks and take temperatures if I want to work, because it is up to my judgement. A lot of barbers are moving into suites because of the freedom and choice to do what they really want to do."
Any next steps or goals in your career you can share?
"My goal is to continue to teach worldwide, not just in the United States. I would love to teach overseas.
I also want to own a salon suite franchise, which is what I'm working on right now. Like I said before, I was the manager at a barber shop, so I got to see the numbers and experience that. However, now being a suite owner, I would much rather do this because you don't have to worry about things like turnover rates. Suite stylists are also very dedicated in building their own clients, otherwise their suite won't survive.
Ultimately, dealing with someone who owns a suite, as opposed to someone in a barber shop is like night and day."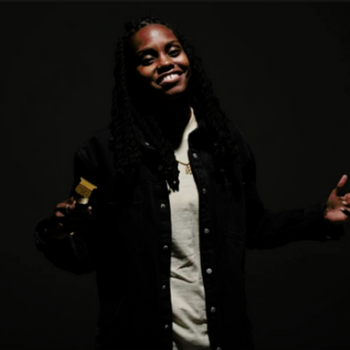 About Expert

up next
SalonCentric Uplifts Black Beauty Excellence This New York Fashion Week SS 2024

SalonCentric Uplifts Black Beauty Excellence This New York Fashion Week SS 2024
Written by 
Sarah Dawson
Sep 18, 2023
Read time 5 min