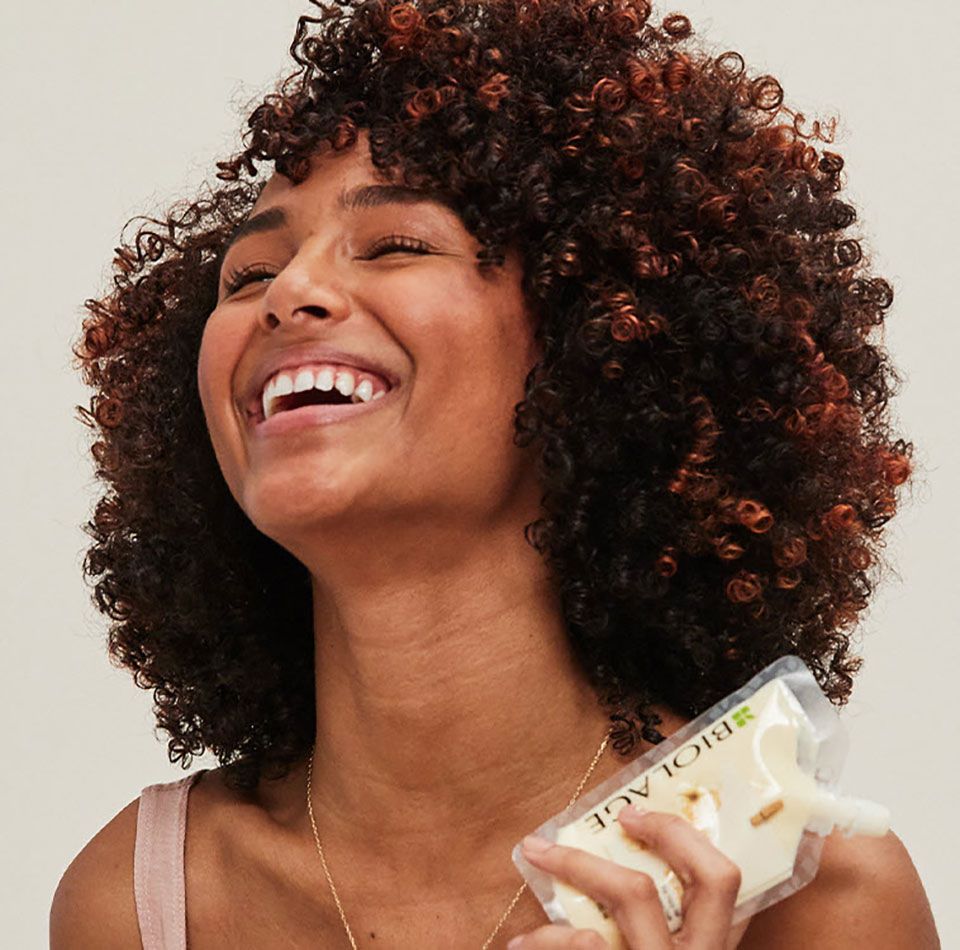 'Tis the season of self-care. After emerging from a pandemic that put a stop to professional beauty and well-being services for long stretches of time, your clients are more than ready to indulge in the products and treatments that make them not only look better but feel better. As a stylist, you need only to look as far as your shampoo bowl to address this need and meet the demand. Want proof? Offer your clients a luxurious deep conditioning treatment with one of the Biolage Deep Treatment Pack Hair Masks and you'll be amazed by how many will jump at the chance to indulge their hair. Best of all, the magic happens in just five minutes, which means you earn incremental service income in no time flat!
Ready to celebrate the season with pampering goodness for your clients? Here are six ways to elevate your deep treatments and make those backbar moments truly memorable, plus ideas for how to promote your self-care treatment services.
TURN YOUR SHAMPOO BOWL INTO A SPA
When is a deep treatment more than a deep treatment? When it's a 360-degree spa experience. Spa treatments indulge all the senses—sight, sound, smell, etc. So keep these sensual experiences in mind when crafting your treatment options. For example, consider dimming the lights and playing relaxing music in the shampoo area. Add a few drops of essential oil—either a holiday-themed fragrance or a universally loved fragrance like lavender—to the mask for an aromatic treat. After applying the mask, wrap your client's hair in a warm towel to keep her cozy and comfortable. All of these heavenly sounds, fragrances and relaxing touches will transport her as the treatment works to transform her hair.
MASSAGE LIKE MAD
Ask any salon client to name their favorite aspect of a salon visit and the answer may surprise you. It's not the fabulous hair color or the bouncy blowout. It's the relaxing head massage at the shampoo bowl. So step up your massage game and add this stress-melting step to your deep treatment services. It goes like this:
Apply Biolage Deep Treatment Pack of your choice to damp hair after

shampooing

Process

three to five

minutes

Perform

a one

-

minute

scalp massage while mask is processing

Rinse
PAIR UP YOUR TREATMENTS
Pampering doesn't need to stop at the hairline. Consider pairing another luxurious treatment with your deep conditioning services, such as a paraffin dip to remoisturize parched hands, nails and cuticles or some foot reflexology for allover relaxation. Suddenly an ordinary salon visit becomes a head-to-toe restorative experience
GET CREATIVE
One of the best things about the Biolage Treatment Packs is there are five options
formulated for a variety of hair needs. This gives you a chance to play with entici
ng
menu names and descriptions that present these treatments as customized
experiences. For example, you might present the ColorLast mask as a "Haircolor
Enhancement Treatment" for shine and color longevity, or the Recovery mask as the
"Instant Damage Repa
ir Treatment." Craft these names to align with your salon brand.
So If you're known for your sustainability practices, you might come up with something
like "The Bamboo Treatment For Weak Hair," which reflects the key botanically
-
sourced
ingredient in the
FiberStrong Mask and the "Camellia Smoothing Mask" which spotlights
one of the healthy ingredients in the SmoothProof Mask.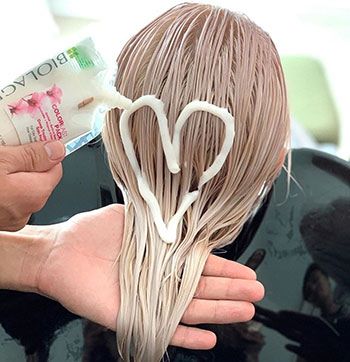 PROMOTE EARLY AND OFTEN
Don't keep these luscious services a
secret
.
Talk, show and tell your clients what they
can experience in every way possible. Post signs at the front desk, at each station and
in the restrooms. Rework your salon menu to reflect these offerings. Create raffles and
gift baskets that include a
deep conditioning mask. Integrate these services into your
social media marketing. Incentivize your team or yourself to offer a deep treatment to
every client
—
and then reap the rewards of all that extra revenue
.
DON'T FORGET THE RETAIL OPTION
The beauty of the Biolage Deep Treatment Masks is there are several "servings" in each soft pack. This offers up some irresistible profit options. You could offer your client the remaining product to take home after her backbar service to keep up the good work of the mask at home. You might also sell each pack as a retail item and offer a free salon treatment with purchase. And remember, many Biolage items, including the deep treatment masks, make excellent holiday gifts and stocking stuffers.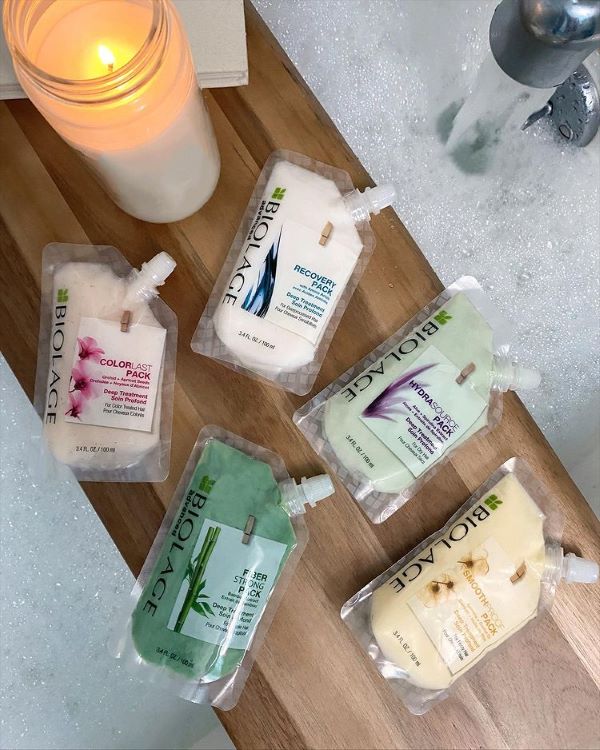 About Expert
Discover expert advice from Biolage and the industry's most trusted artists and educators. Whether it's the latest, on-trend techniques or tips that will boost your business, they're here to make sure you reach your full potential!