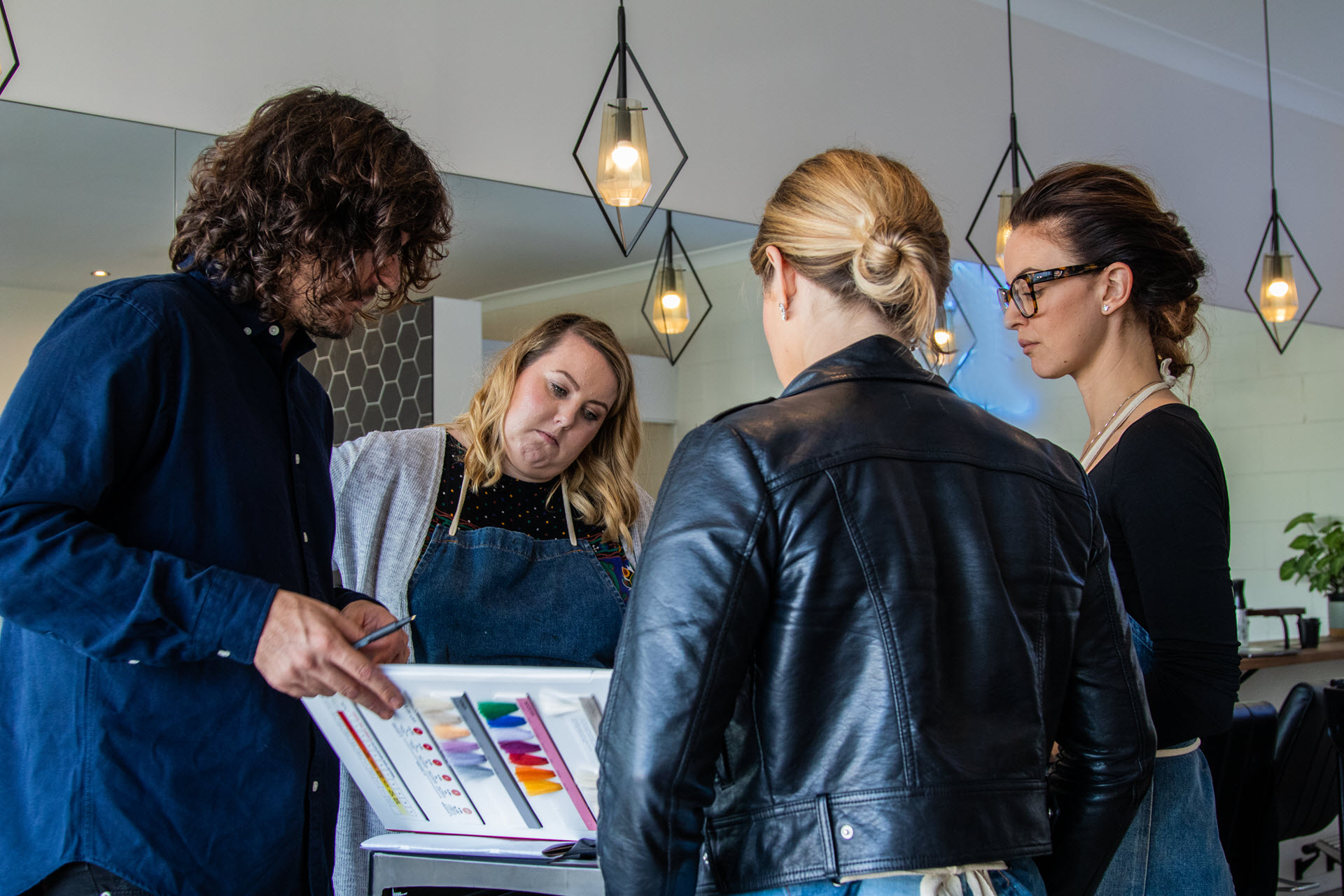 If you take business education classes, work with a consultant or a coach or read business books, you have probably encountered the subject of company culture. Ideally, your salon has a strong and recognizable culture. If you don't think it does, it may have a culture you didn't plan for or don't want. A
positive salon culture
is critical for success. Here's why it matters and how you can create the right culture in your salon—even if you're a solo owner.
What is Salon Culture?
Forbes magazine describes culture as a company's "vision, values, and assumptions." You could also describe it as a "vibe," the energy that comes across when someone walks into your salon. It could feel warm and homey, all-business, wellness-focused and nurturing, or committed to embracing the cutting edge. Your culture attracts like-minded clients and like-minded staff. And it starts at the top.

How Do You Create the Right Culture?
• Clarify Your Purpose
If you haven't yet done so, define or create your culture by clarifying your purpose as an entity. Are you dedicated to offering great service for great value? Are you committed to giving back? Is being a steward of the earth an important part of your vision? Crystalize and verbalize the elements of your culture. Put them on paper. Make them clear to yourself, then share them with your team so everyone is on the same page. At Fringe Salon and Color Bar in Houston, the culture embraces happiness, fulfillment and success for every team member. To support those cultural mandates, according to Fringe's Ashley Toliver-Williams, the team meets 30 minutes before each day starts and addresses what was accomplished yesterday, what everyone is working on today and any ways team members can assist each other.
• Plan Group Activities
Engagement is essential for a strong salon culture. Team building activities, whether meetings, retreats, celebrations, etc., enroll your team in the culture. At the Aveda Institute Denver, wellness is a key focus of the culture, so the team begins every week with a wellness activity such as yoga stretches, motivational stories, laughter or even a lip sync battle.
• Hire Wisely
A few bad eggs can destroy a carefully crafted culture. Negativity spreads quickly. That's why it's important to seek out, screen and hire staff members who mesh well with your salon culture and are committed to engaging with it on an ongoing basis. And even if it causes a financial hardship initially, eliminate the team members who are not a good match. At Salon Skanda in Atlanta, owners Kevin and Robert Miraglia embraced a team-based business culture that encompasses education, compensation, client service and regular financial goals. Once they did, "we cut away the toxic personalities, regardless if they were they highest producers for the good of the team," they say.

What Does a Strong Culture Do for Your Business?
Are there payoffs for a positive and well-defined culture? You bet.
• A Strong Culture Improves Staff Retention
When staffers mesh with the salon culture they feel a sense of belonging. That makes people less likely to go looking for something else. If a salon culture taps into whatever team members are truly passionate about, it's irresistible. "We work with New York stylist Rodney Cutler, and he talks about bringing trends to life, not just with hair, but with makeup, fashion, color," says Hair Cuttery Senior Vice President Darren Mangus. "So people joining us who love that part of the business find a culture that's suited to them."
• It Attracts Fresh Talent
Salons are always on the lookout for new stylists, and culture is a huge priority among younger professionals. Often, finding a culture that mirrors their values and priorities is more important to them than compensation. Remember that young people live online, so be sure your culture is well represented on your website and on all your social media platforms.
• It Improves Productivity
A team that plays together and stays together is a happy and engaged team. Happy and engaged team members are more likely to support each other and support the common goals of the salon. That manifests in higher service revenue and higher retail revenue for individuals and for the business as a whole.
Photo Credit: Getty Images