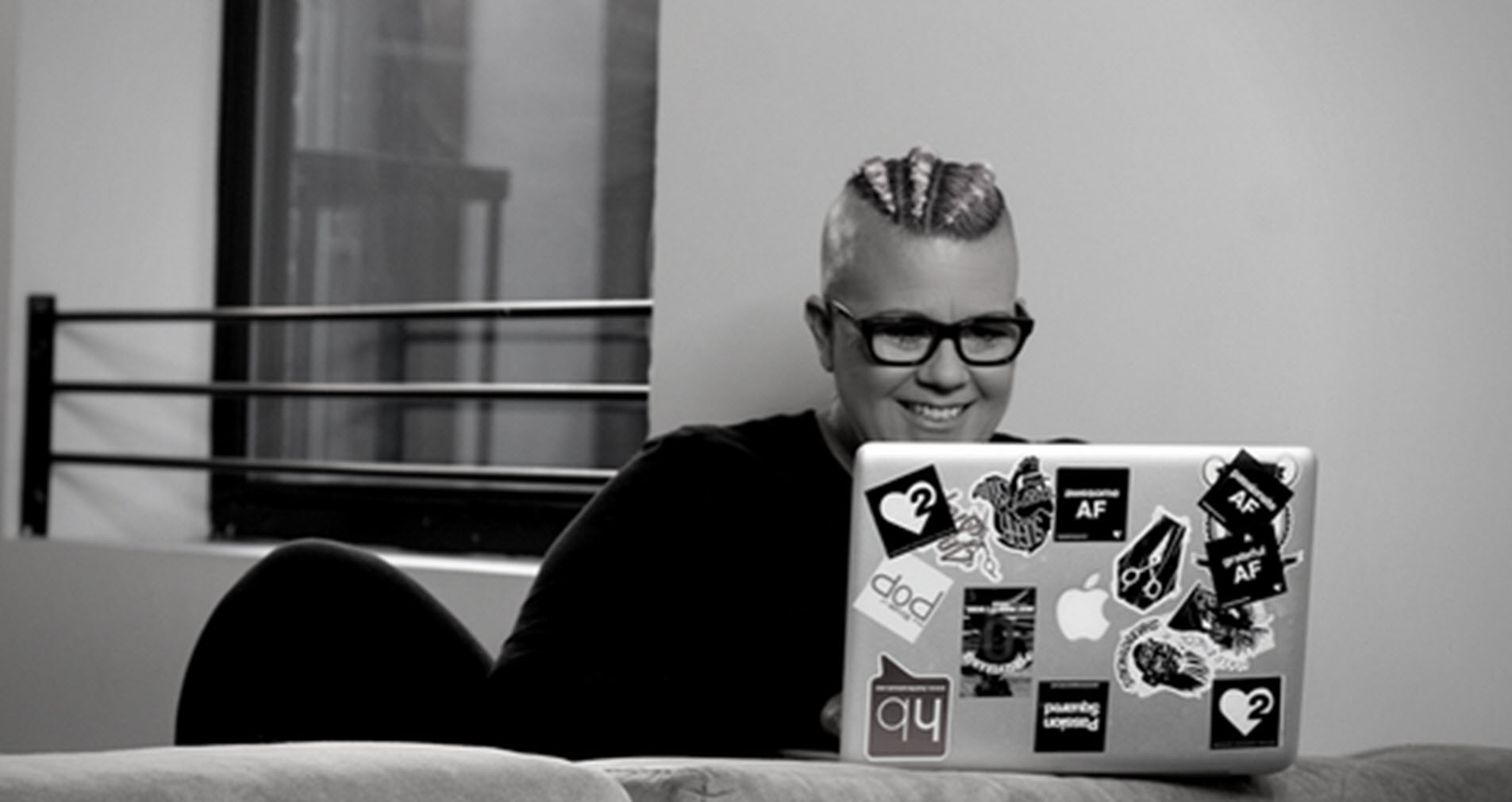 Photography: Courtesy of Nina L. Kovner
There's a major difference between brand and branding, but do you know what that difference is? It's something every beauty business, salon owner and independent artist needs to understand to succeed in today's professional beauty world. Nina L. Kovner (@passionsquared), a former beauty executive and industry veteran turned empowerment coach for creative entrepreneurs and small businesses at Passion Squared, breaks it down for us.

According to Kovner, a business is not a brand. Neither is an Instagram page. She often tells people to Google the Instagram star with 2.6 million followers who tried to launch a fashion brand, but failed to sell even 36 t-shirts.
What Is A Brand ⠀⠀
A brand is an experience. ⠀⠀
A brand is creating long-term value. ⠀⠀
A brand is about relationships. ⠀⠀
A brand creates a solution to a problem. ⠀⠀
A brand builds trust. ⠀⠀
A brand creates feelings. ⠀⠀
A brand fosters trust and loyalty. ⠀⠀
A brand listens. ⠀⠀
A brand understands and respects their customer. ⠀⠀
A brand is a promise. ⠀⠀
A brand is a story. ⠀⠀
A brand stands for something.⠀
⠀⠀
What Is Branding⠀⠀
Branding is brand identity.⠀⠀
Branding is a look and feel. ⠀⠀
Branding is a logo. ⠀⠀
Branding is a color. ⠀⠀
Branding is a font. ⠀⠀
Branding is an aesthetic. ⠀⠀
Branding is an image. ⠀⠀
Branding is design.
⠀⠀
"Design isn't the brand. Design helps tell the story of the brand. Understanding your brand comes before creating your branding, not the other way around," says Kovner. "When you have clarity around your brand, you have a framework and solid foundation for making decisions that are aligned with your vision and values, for telling stories that connect you with your audience, being able to charge your worth, setting healthy boundaries, creating systems, finding more joy and turning your passion into possibilities."

"When you understand the difference between brand and branding, you will spend time on the stuff that matters like your purpose, promise, people, culture, systems, policies and marketing before you decide on your name, logo design, paint color and style of the front desk," says Kovner. "Brand identity, aka branding, is NOT the story. Rather, it helps tell the story of your brand. They all matter, but brand always comes before branding."
About Expert
Maureen is a veteran beauty and style editor having worked at AmericanSalon, Woman's Day, People StyleWatch and Teen Vogue, and a contributor for CR Fashion Book, Well + Good, Elite Daily and Glam. You can find her reporting on the latest trends from backstage at New York Fashion Week, interviewing celebrities and beauty industry heavyweights, and fashion styling for editorial photo shoots. The self-professed product junkie, super foodie and wannabe hand model is obsessed with rose gold jewelry, the NYC Flower Market and planning her next big getaway.