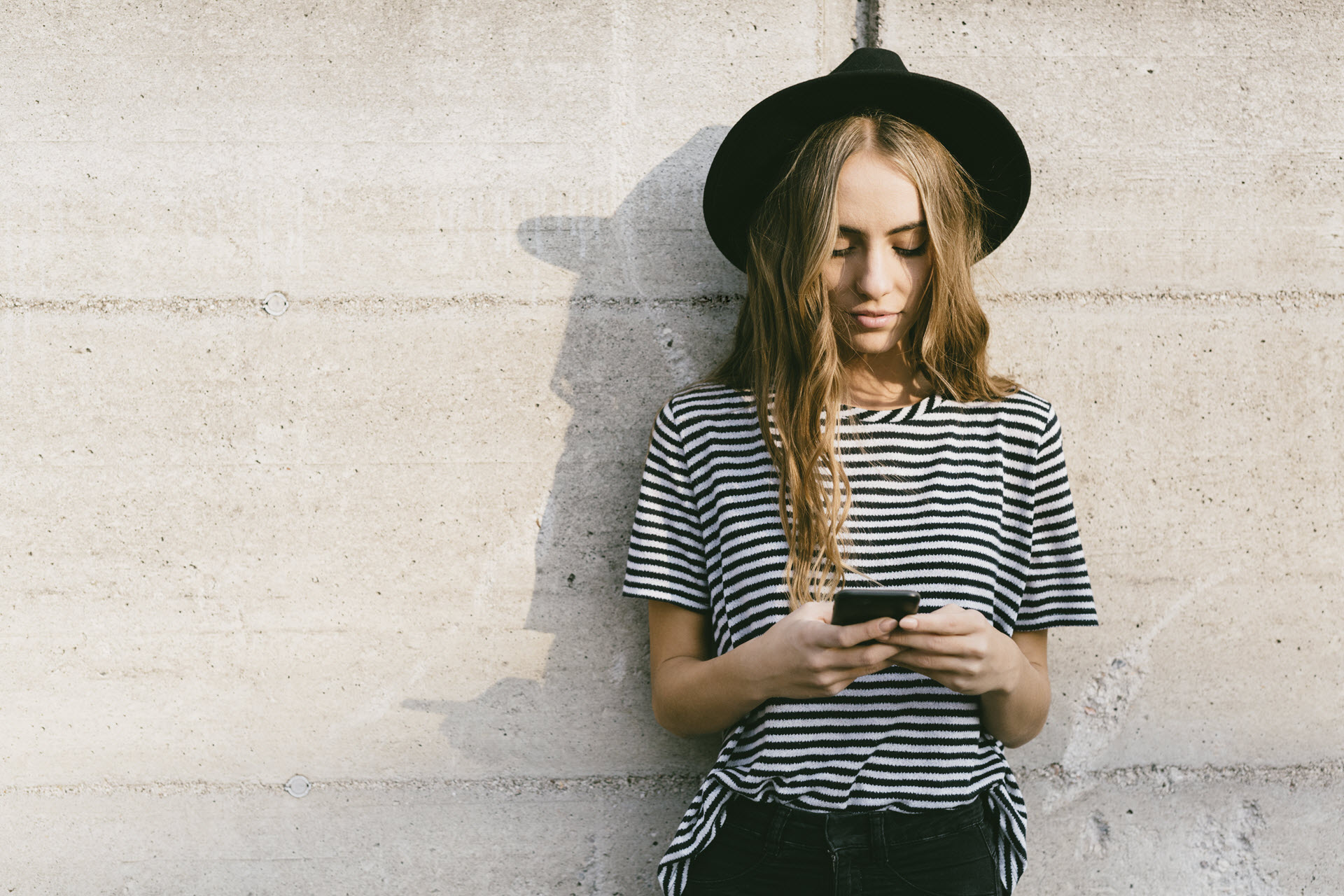 Does size matter? Maybe when it comes to paychecks and living space, but when it comes to Instagram, the answer is no. You may be killing yourself trying to amass thousands of followers, and that's ok, but to really benefit your business as a hairstylist, it's not about the number of followers you have, it's about the
levels of engagement
.

What is Engagement?
On social media, engagement is measured by clicks, likes, shares, saves, replies and comments. Engagement indicates quality followers—those who are truly interested in you and what you do. These are the folks who will book services with you and share their love for your work with their followers online and friends in real life.
Six Ways to Generate Engagement Today:
1. Videos.
With the exploding popularity of Instagram Stories, nowadays it's all about video. "Videos draw followers," advises Christina Kreitel, owner of Intrepid Studio Salon in Spanish Forks, UT. To boost engagement, she says, be present in your videos and share personal insights that allow people to connect with you. Keep your videos short and don't shy away from controversy. The truth is, not everyone is going to love you, and controversy often spurs conversations, i.e. engagement. One note: don't be controversial for controversy's sake. Speak out only if your views are truthful and real.
2. AMA Stickers.
One of the most-used means of boosting engagement at the moment is with Instagram Story stickers. Influencers like Amika Global Artistic Director Naeemah LaFond often uses the "Ask Me Anything" sticker to strike up personal conversations with her followers. They ask her about everything from her signature, gorgeous "big hair" to her work at New York Fashion Week.
3. Polls.
ULTA Creative Director and Matrix Artistic Director Nick Stenson is a huge fan of the Instagram Story poll sticker. He uses it to gauge reactions to some of his new projects and products. As a stylist or salon owner, you might use a poll to gauge interest in a new service or if you're considering bringing in a new product or product line before investing a lot of money.

4. Longer Captions.
According to blogger, marketing and social media expert Jenna Kutcher, it's ok to get wordy sometimes. Instagram is all about photos but writing longer captions from time to time will increase your engagement. Don't just write for the sake of writing—make sure what you're saying is meaningful and authentic. Share a compelling point of view on a beauty topic or educate your readers on a hair color technique. Gina Bianca (@the_hair_doctor and @iamginabianca) recently posted a lengthy caption entitled "6 Ways to Make Your Salon Healthier." Almost blog-length, it resonated with stylists, generating 412 likes and 44 comments.

5. Hashtag Your Instagram Stories.
If you're an Instagram pro, you already know how important hashtags can be. You can post up to 30 on an Instagram post and each one should serve a purpose, such as calling out your location, a specific technique that may be searched and of course, your name and brand. Well, it's important to hashtag your Instagram Stories, too. One or two hashtag stickers on an Instagram Story won't mess up the esthetics if you place them carefully, but you'll glean the same engagement benefits that you get from hash-tagging your posts.
6. Have fun!
Finally, nothing sparks engagement like humor. So even if you like to come across as a serious businessperson or artist, it can't hurt to have a laugh from time to time. There are so many hilarious GIFs that can be used to create humorous posts, or you could develop your own funny signature. Pro beauty influencer Alfredo Lewis, for example, posts pictures of his models looking "terrified" before he begins videotaping his hair color techniques.
Photo Credit: Getty Images