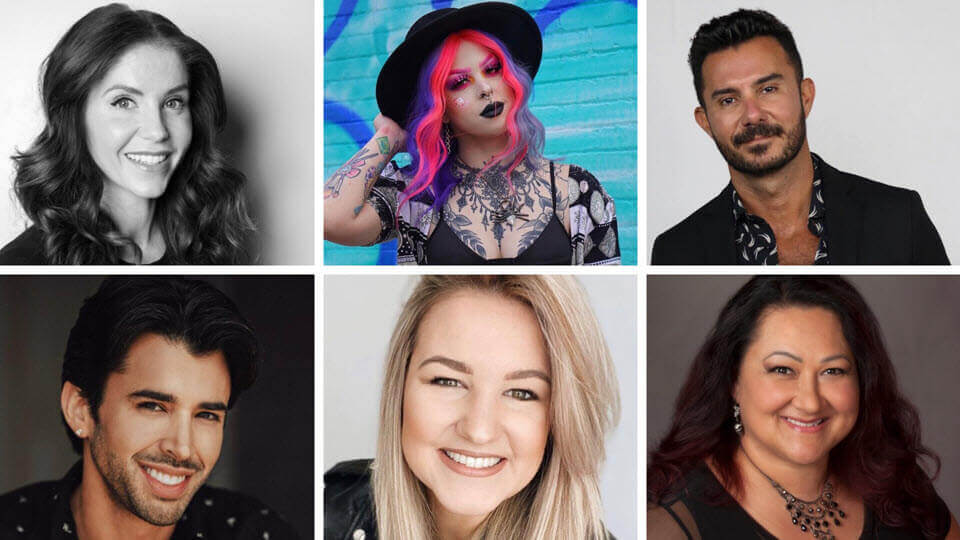 While these are unprecedented times for the beauty industry, no other industry has a community quite like ours. Even though we may be socially distant, we can still remain socially connected. And to stay connected with you, check out SalonCentric's "We're Here For You" series of live online events to help you self-educate while you self-isolate or are preparing to go back to work. Featuring our #ItTakesAProTeam and other artists on SalonCentric.com, our App and on social, we've got a dedicated lineup of digital education and virtual hangs to let you learn, grow and feel the love. So be sure to tune in every day, and take this opportunity to develop and level up your skillset and knowledge. And if you missed this week's episodes or just want to re-watch them 6591823416 times, here's a quick recap of our greatest hits.


Live In Your Living Room: Spice Up Your Services with Caralee Pridemore

#ItTakesAProTeam
Artist Caralee Pridemore (
@caralee.styles
) specializes in bridal and special events styling, and in this episode, shares her upstyling tips and tricks while creating an elegant bridal updo.
Brands In Your Bathroom: Step Up Your Services with Pravana
Pravana Collective Artist Kayla Boyer (@kayla_boyer) shows you how to achieve a beautiful, multi-vivid look without using direct dyes, but instead using a combo of Pravana's Chromasilk and Vivids Everlasting lines.


Brands In Your Bathroom: Nailing It with Artistic Nail Design
Artistic Nail Design (@srtisticnaildesign) educators Michelle Whitaker and Sarah Peterson demo how to perform a quick dip fill, a quick gel polish fill and a full-on acrylic plus, nail art perfect for summer.


Live In Your Living Room: Back to Business with Daniel Mason-Jones
#ItTakesAProTeam Artist Daniel Mason-Jones
(@danielmasonjones)
talks about what it's really like going back into the salon. This is one you don't want to miss as you're reopening or preparing to reopen.
Brands In Your Bathroom: Color Correction Tips & Express Services with Matrix

Matrix Celebrity Stylist George Papanikolas (
@georgepapanikolas
) covers color correction plus, quick and effective express salon techniques for giving your clients exactly what they want.
Brands In Your Bathroom: Back to Business Tips

#ItTakesAProTeam
Artist and Matrix Artistic Ambassador Eric Vaughn (
@realericvaughn
) discusses reopening strategies, effective client communication skills that have helped in reopening, and smart cleaning and sanitation plans.
Live In Your Living Room: Fix and Foil with Laura Gibson

#ItTakesAProTeam Artist Laura Gibson
(@lgibsoncolorist)
to the rescue of an at-home highlight and a base break gone wonky. She demos how to create even lightening all over with depth, and color correct using foils and a teasylight technique.