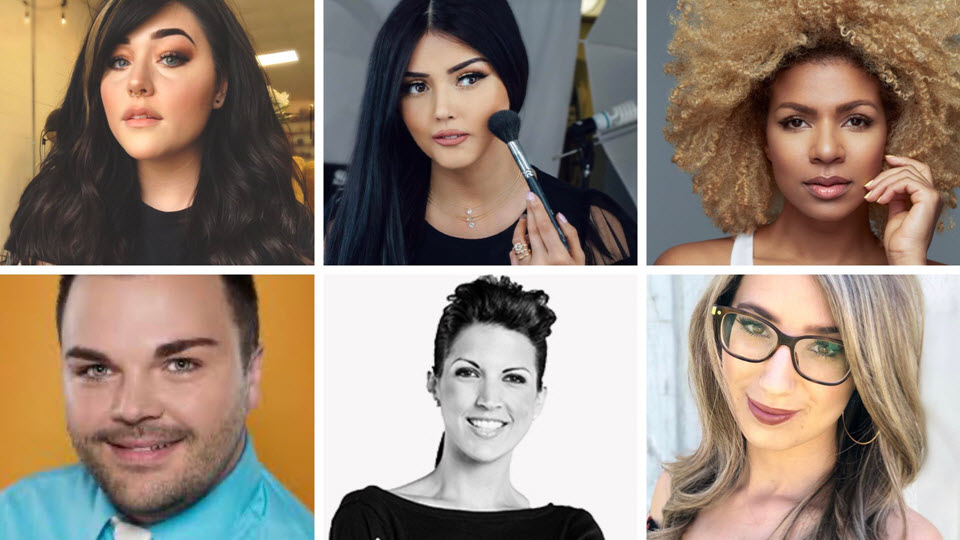 While these are unprecedented times for the beauty industry, no other industry has a community quite like ours. Even though we may be socially distant, we can still remain socially connected. And to stay connected with you, check out SalonCentric's "We're Here For You" series of live online events to help you self-educate while you self-isolate or are preparing to go back to work. Featuring our #ItTakesAProTeam and other artists on SalonCentric.com, our App and on social, we've got a dedicated lineup of digital education and virtual hangs to let you learn, grow and feel the love. So be sure to tune in every day, and take this opportunity to develop and level up your skillset and knowledge. And if you missed this week's episodes or just want to re-watch them 6591823416 times, here's a quick recap of our greatest hits.
Live In Your Living Room: Say "I Do" to Bridal Updos with Shayla Robertson

#ItTakesAProTeam
Artist and
Sexy Hair
Visionary Team member Shayla Robertson (
@samirasjewelry
) shows you how to create a few unique bridal updos and half-up styles to keep in your style bank.
Brands In Your Bathroom: Gray Coverage with L'ANZA

L'ANZA
Global Healing Director Leah Freeman (
@leahfreeman1
) shares some quick tips and tricks for getting better gray coverage as you're returning back to the chair. Plus, she discusses how to go after those guests who haven't been to the salon in a long while.
Brands In Your Bathroom: Demos with Benefits with Pureology

Pureology
Artist Thomas Stoops (
@thomas_stoops
) talks about guests gravitating more towards haircare over styling products, and his favorite products for those care concerns.
Live In Your Living Room: Romantic Styling with Alexandra Wilson

#ItTakesAProTeam
Artist Alexandra Wilson (
@alexandralee1015
) brings her bridal and braiding expertise to demo a romantic and boho down-style as voted on by all of you.
Brands In Your Bathroom: Tone It Up with Redken

Redken
Ambassador Leysa Carrillo (
@leysahairandmakeup
) walks you through toning textured hair as part of her "Forever Curl" technique which is a multi-dimension blonde on curly hair. Plus, the importance of and how to educate your client on after-care with recommended Redken products.