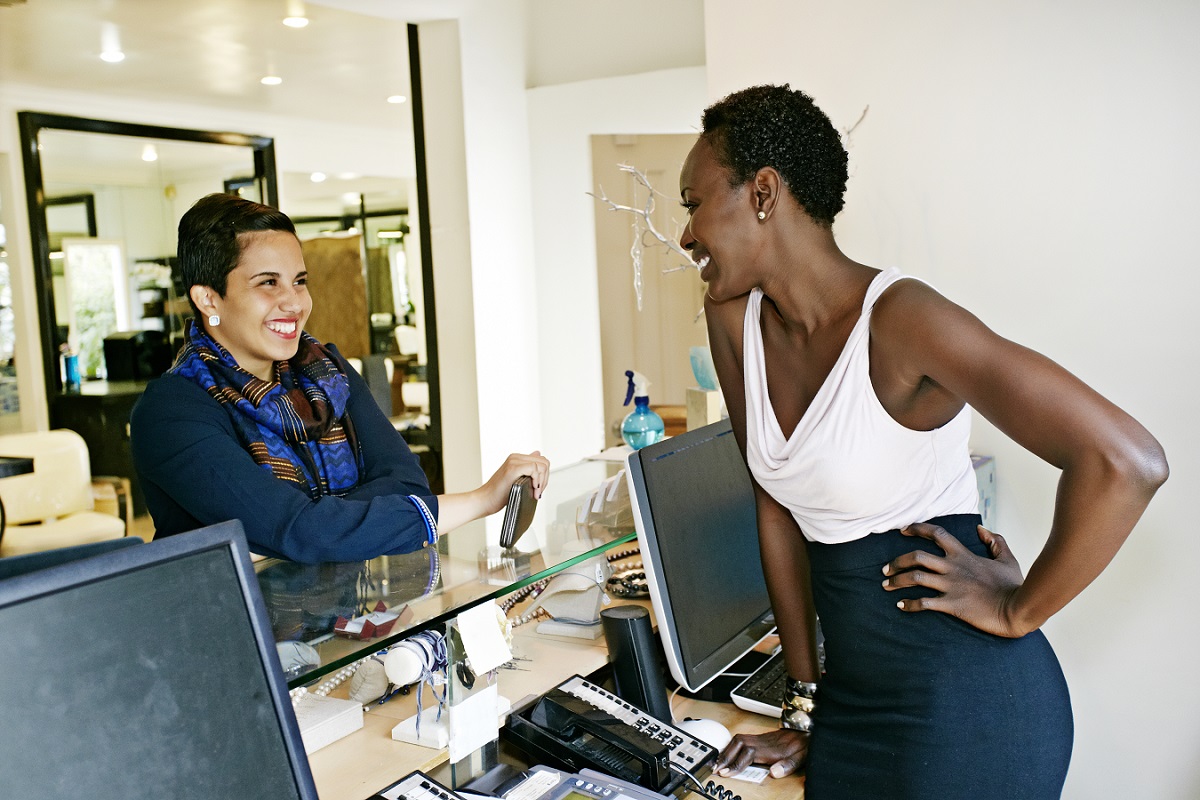 If you want to make more money as a stylist or salon owner, the secret is simple. Just remember three words: frequency of visit. Understand the impact of frequency of visits and you'll be on your way to unlimited income.

Why Is FOV So Important?
It all boils down to some pretty simple math. Big picture, the more often a client comes in for a service, the more revenue you will see from that client. If Eloise's average ticket is $60, and she comes in every eight weeks, at the end of the year, you will earn about $390 a year servicing Eloise. If you increase Eloise's frequency of visit to every six weeks, you will earn about $520 a year caring for this client. That's a nearly 34 percent increase.
You can also look at it this way: if you have a total of 200 clients, each averaging a $60 ticket per visit and four visits per year, your service income is $48,000. If you can increase each client's visit to six times a year, your service income increases to $72,000. If they come in eight times a year, your service income jumps to $96,000 a year. Those are some substantial boosts!

So How Do You Increase Each Client's FOV?
Again, the answer boils down to one big idea: pre-booking. Pre-booking each client before she leaves the salon prevents the gaps in frequency that can cause an every-six-week client to slide into an every-eight-week client. Why do those lapses happen? The client might forget to book her next appointment, your schedule may fill up and she might not be able to get in to see you or she may tell herself it's OK to stretch her cut or color an extra week or two. But if she walks out of your salon with her next appointment, the odds of any of those things happening drop significantly. "When we first opened, I didn't grasp the importance of being consistent with pre-booking," says Heather Yurko, owner of Neatbeat Salon in Louisville, KY "But once we did, our artists' retention and productivity percentages more than doubled."
Another strategy for increasing FOV is via new and additional services. Introduce your client to new experiences like between-touchup color glosses, deep conditioning treatments and special occasion styling or blowouts and she'll be inclined to visit the salon more often.
Finally, many stylists increase clients' FOV with in-salon events. For example, Robert Santana, owner of Elements Salon in Brooklyn, NY hosts periodic "Bring A Friend" wine and cheese evenings, during which they teach clients and their guests how to blow dry and style their hair. "That's something they often don't know how do to," says Robert, who is also a Matrix Artistic Director. During these events, they offer blowout package opportunities—purchase 10 and get 12 blowouts. Not only is this a fantastic way to meet potential new clients, but it increases existing clients' visits when they purchase the blowout packages.
Photo Credit: Getty Images