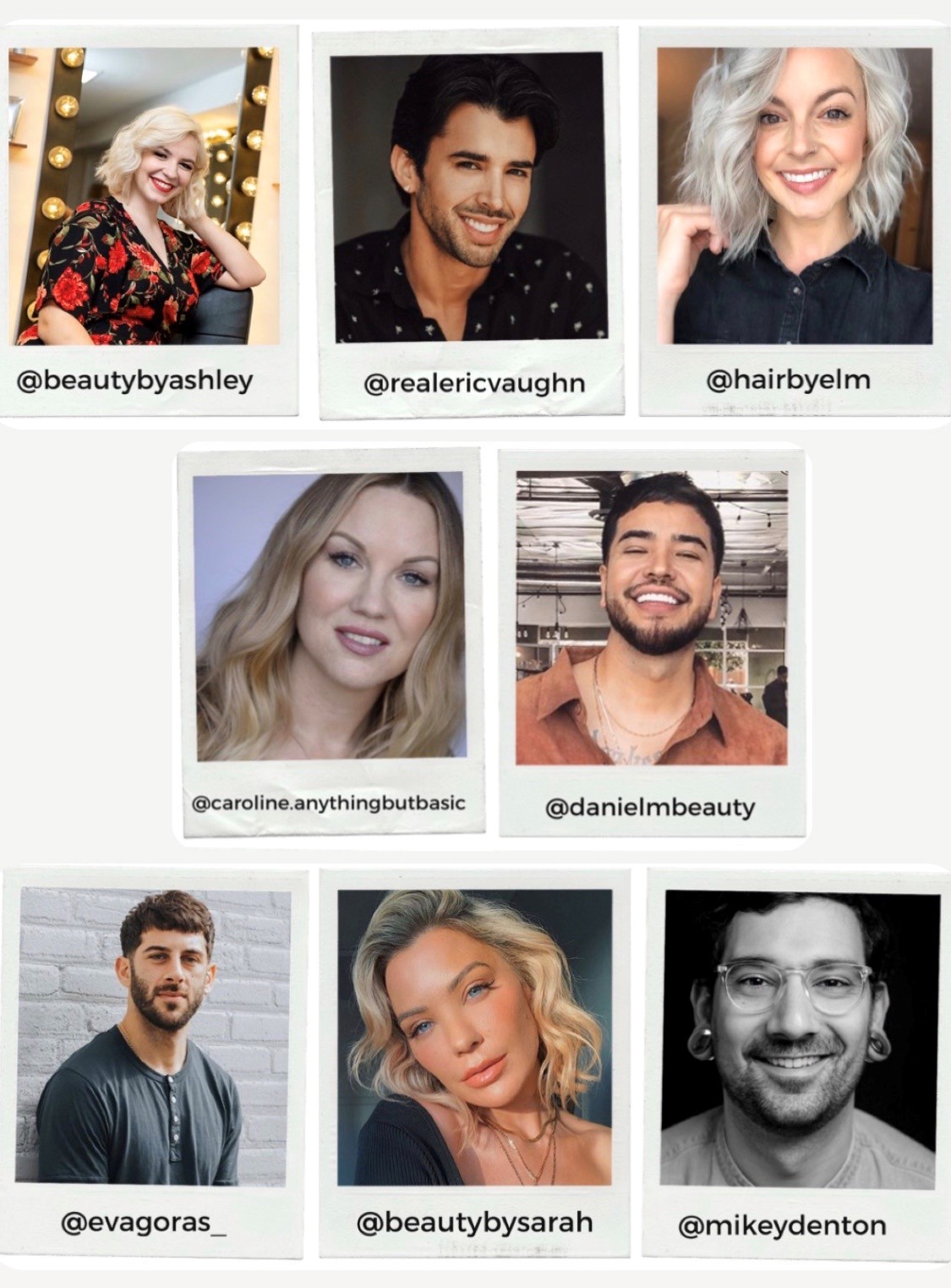 While these are unprecedented times for the beauty industry, no other industry has a community quite like ours. Even though we may be socially distant, we can still remain socially connected. And to stay connected with you, SalonCentric has launched the "We're Here For You" series of live online events to help you self-educate while you self-isolate. Featuring our #ItTakesAPro Team and other artists on SalonCentric.com, our App and on social, we've got a dedicated lineup of digital education and virtual hangs to let you learn, grow and feel the love.
• Live In Your Living Room
Invite the #ItTakesAProTeam into your home every Monday, Wednesday and Friday for free education, career advice and wellness tips.
• Brands In Your Bathroom
Our brands are broadcasting every Tuesday and Thursday to give you self-care tips and demos so you can take time for what's most important: you.
• PRO Chats
Here's your chance to ask all the questions and get the answers you're looking for, and to tell us how we can best support you. Join in on the chatfest every Tuesday.
• Feel Good Friday
Every Friday, we're putting a spotlight on the celebratory moments in your life so share your birthdays, anniversaries and feel good happenings so that our SalonCentric community can celebrate with you.

So be sure to tune in every day, and take this opportunity to develop and level up your skillset and knowledge. And if you missed this week's episodes or just want to re-watch them 6591823416 times, here's a quick recap of our greatest hits.
Live In Your Living Room: Glam Styling with Eric Vaughn
In this episode, #ItTakesAProTeam and Matrix Artist Eric Vaughn (@realericvaughn) serves up an over-the-top, classic glam look. Using products from Amika and Matrix, Vaughn walks us through his process for prepping, setting, and brushing out his clients for high-volume. You'll definitely want to catch our most-watched video of the week.


Brands In Your Bathroom: Purple Mask Challenge with VERB
Get ready for a dual-LIVE with #ItTakesAProTeam artists Caroline Guiney (@caroline.anythingbutbasic) and Elise Melnick (@hairbyelm). Taking over both the SalonCentric and Verb Instagrams, these fabulous artists get their mask game on while discussing the importance of a purple mask, why your clients needs it and why now is the perfect time to preserve your blondes.


Brands In Your Bathroom: Self-Care for Your Hair with OLAPLEX
Unless you've been hiding out on a secluded desert island for the last five years, you've definitely heard of the category gamechanger, Olaplex. But are you familiar with the brand's No.3 Hair Perfector? Salon owner and Olaplex Advocate Ashley Evert (@beautybyashley) talks you through the perfect "quarantreatment" to relay how stylists can speak to the treatment in-salon with their clients as well as show clients how to use it at home. Plus, if you're an Olaplex superfan and are interested in becoming an Olaplex Advocate, you'll definitely want to tune in to hear how Evert became one herself.

Live In Your Living Room: Color Wheel Theory with Daniel Mora
#ItTakesAProTeam artist and Redken Brand Ambassador Daniel Mora (@danielmbeauty) takes us back to basics, breaking down color theory using food coloring and Redken's Matte Shades. Brush up on the foundations and (re)learn the importance of using both ash and warmth to get your desired, neutral tones.


Brands In Your Bathroom: Tips To Maintain Your Style with BAXTER
Baxter of California artists Evan Georgopoulos (@evagoras_) and Mikey Denton (@mikeydenton) break down the difference between tapers and fades, and the importance of each style. Tune in to find out all the top tips on the Baxter products used, and tricks for making a maintaining a look during this season of quarantine.

Grab a robe and get your zen on with Sarah Redzikowski (@beautybysarah) and the ultimate routine for de-stressing and soothing your skin. Learn about different restorative facial massages from deep pressure to knuckling to caterpillar, using her fave Dermalogica products, and get ready for some serious skin bliss.