Regardless of the mixed feelings you may have on Valentine's Day, there's no denying the cute inspo it can serve for your client's next manicure. Whether you're a nail tech who loves traditional pinks and reds, or one who prefers to take the more subtle approach in celebrating this loving time of the year, these nail looks are sure to suit your client's style and relationship status. Read on to view six nail looks that will have clients running to your salon this Valentine's Day.
1. Flaming Chrome Hearts: Show off your client's burning love for nails with this chromatic pink flame look.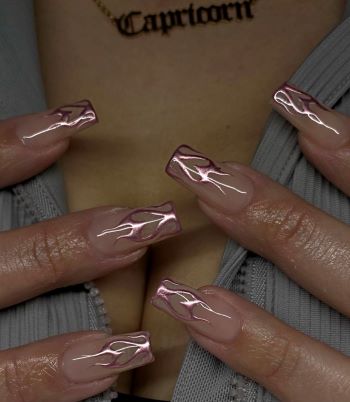 Source: Courtesy of @myshell.nails
2. Heart In The Clouds: Add accented clouds to the traditional heart look for a cute and dreamy vibe.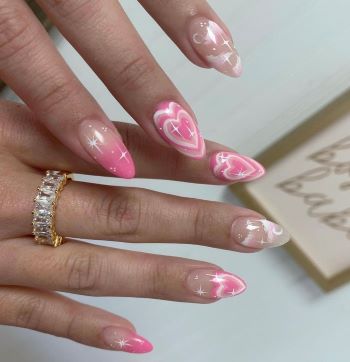 Source: Courtesy of @nailsbyaran
3. Heart On The Line: Put a spin on regular heart designs by adding dainty lines and a pop of pink and red for a unique yet subtle look.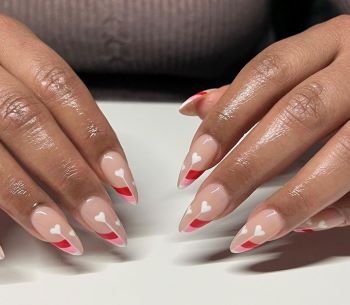 Source: Courtesy of @katsclawz_
4. Cherry Hearts: Show your client's sweet side by adding heart-shaped cherries with a soft pink French tip.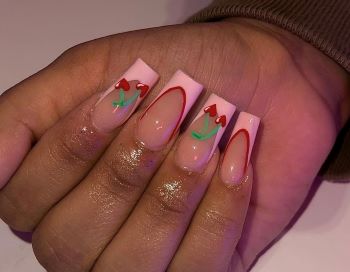 Source: Courtesy of @_beautybychristy
5. Ace Of Hearts: If your client likes playing the game of love, then they'll want to try this "Ace of Hearts" look with half-heart French tips.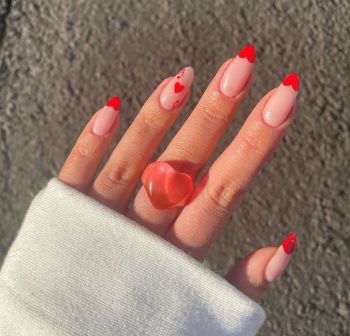 Source: Courtesy of @naileditbeauty
6. Puckered Lips: Get your client Valentine's Day ready with these accented pink and red puckered lips on a beige base.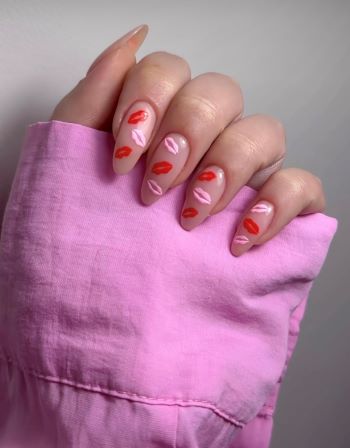 Source: Courtesy of @naileditbeauty