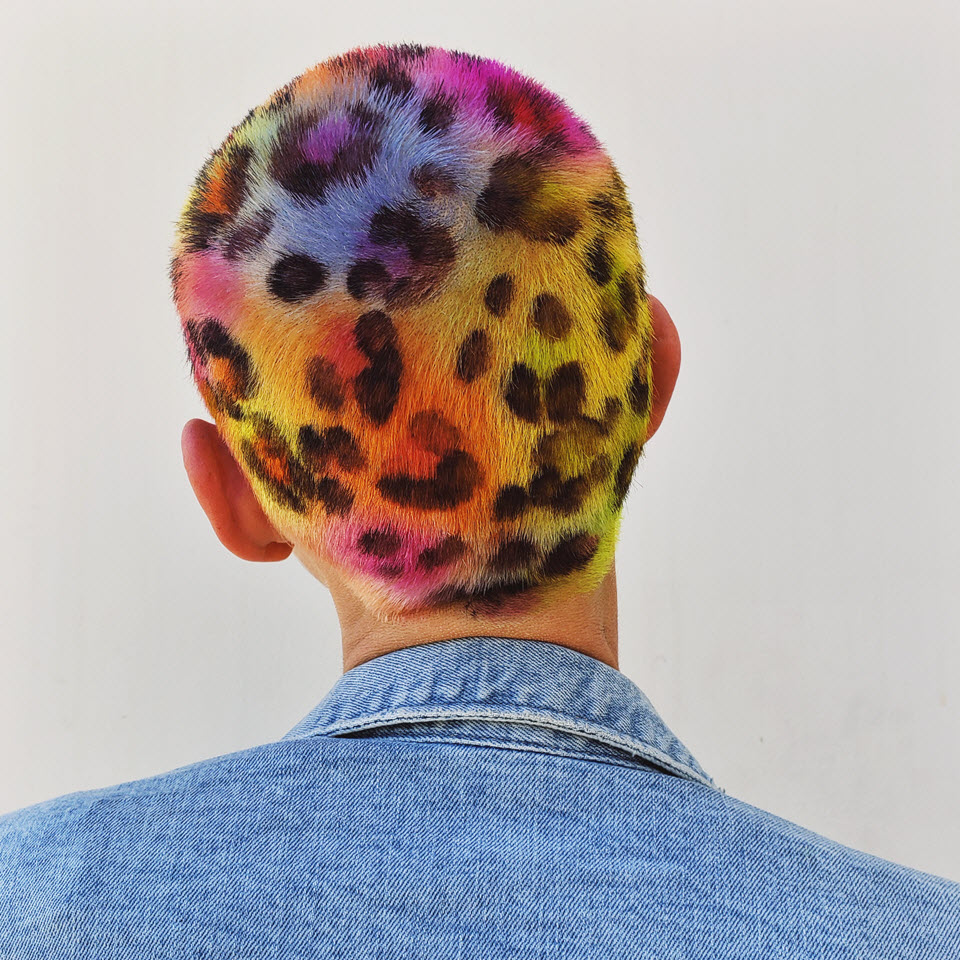 Source: Courtesy of Janine Ker


If Pride Month wasn't the perfect opportunity to let a beauty creator celebrate by tapping into their creativity, then we don't know what is. Here, top artists in hair, makeup and nails share their most favorite looks inspired by and in support of Pride.
Winnie Huang @winnieisawesome
CND Brand Ambassador

Source: Courtesy of Winnie Huang
"This is the perfect representation of harmony. I love that it's bright, and colorful. All the shades blend beautifully together, making it an instant mood-booster. Plus, tie-dye anything is fun. The style is a blast from the past, it came back full force into the world and I just love it," says the self-professed nail geek from Vancouver. "The best part about this technique is that there isn't an absolute way how it should look. If you're happy with it, then it's perfect!" Winnie Huang's infectious attitude of love is love is embodied by her nail art. "Honestly, Pride should be celebrated everyday—celebrated with love, and art, and vibrancy. Given our current social situation, we will definitely need a proper parade."
TréVon Garcia @tregardashian
Pro Makeup Artist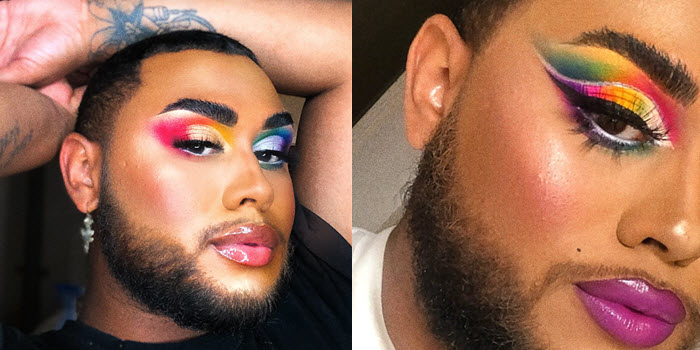 Source: Courtesy of TréVon Garcia
Houston-based makeup artist TréVon Garcia really tapped into the rainbow to create these multi-dimensional eye looks. "I'm known for doing a lot of soft glam and natural/neutral looks so these are my favorite looks because they are both colorful and different. They have a true, deep meaning for me," says Garcia. "The first look was a recreation of a look I did a couple of years ago when I was first starting out in makeup. It was a tribute to the Pulse nightclub shooting in Orlando. The recreation was also a show of growth in my artistry." The second look was inspired by an artist on Instagram known as @judastape. "They create amazing drawings, and I challenged myself to recreate it. I loved that it was rainbow and Pride-themed, and I loved adding the bottom lashes because I felt like it gave a touch of drag as well," he says.
Janine Ker @janine_ker_hair
Hair Artist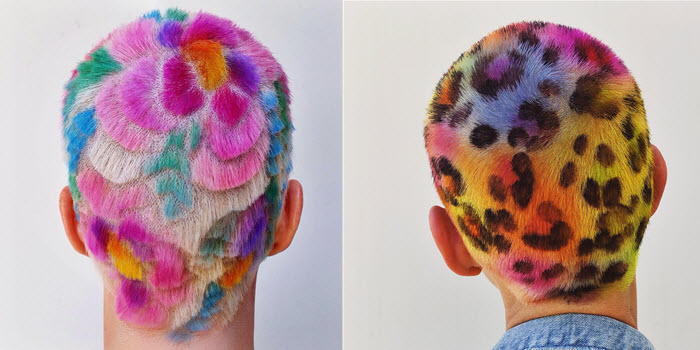 Source: Courtesy of Janine Ker

"I chose these as my favorite Pride-inspired looks based on a few things: their range of color, their boldness, and also their fashion relevance," says Southern California hair artist Janine Ker. For the Rainbow Leopard look, Ker says that she dove into her psyche, "inspired by the late 80s/early 90s art of Lisa Frank. It was my client's idea to put her spin on traditional leopard print hair and I love how it turned out." For the 3D Floral look, she was inspired by the touch and feel of velvet fabric. "I wanted to paint a pattern on short hair, knowing it would mimic the texture," she says. "Then I thought, what if I take it further and use dimension, created on hair with length or lack thereof, to render the design. It is still one of my most popular pieces to date."
Evelyn Lim @evelynlnails
Chief Educator for Paintbox and Editorial Manicurist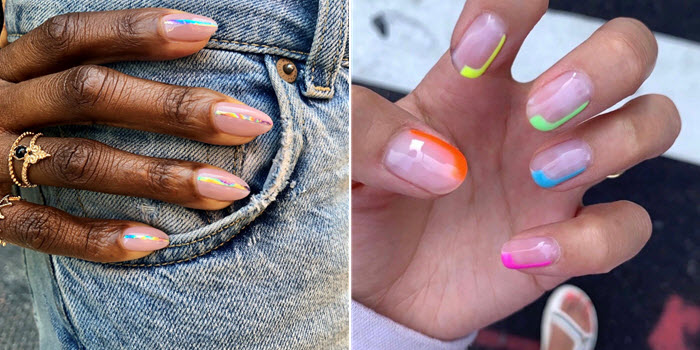 Source: Courtesy of Evelyn Lim
"For Pride this year I will be celebrating at home through a virtual zoom party with friends, self-educating, learning how to be a better ally for LGBTQ rights and creating more pride nail designs," says New York City-based nail artist Evelyn Lim. "I chose these two designs because they are wearable and versatile For these two wearable and versatile designs, I was inspired by the rainbow colors of the Pride flag. I wanted the design to pop by placing each on top of a sheer base which allowed the metallic foil and neon colors to stand out."