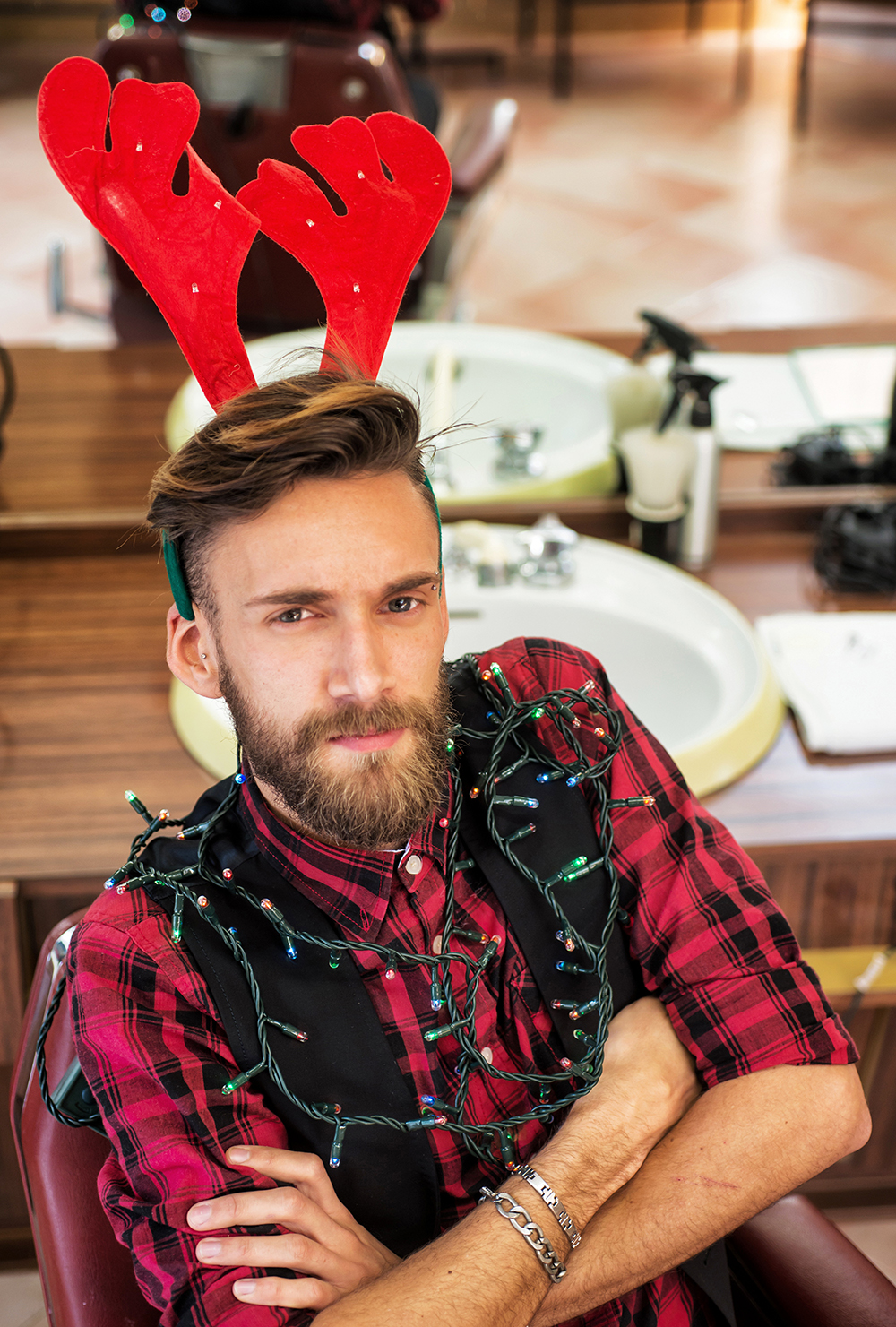 You may be feeling proud that you've already managed to "pumpkin-ize" your salon for fall, but don't get too comfortable. The end-of-year holidays will be here a lot more quickly than seems possible and it's vital for any salon business to be prepared. The holidays provide a real boost for most beauty businesses—via service increases and amplified retail sales. The best way to maximize all things holiday? Be prepared! So even though it may seem like you have months to plan, here's what you should be doing right now for a successful holiday season.
ANALYZE THE WINS OF LAST YEAR
Was your 2018 holiday hot tools event brilliant or a bust? Did your email promotion for gift certificates generate sales or did most of those sales come from your social media efforts? Email marketing, online search, social media, organic traffic and in-salon events can all boost holiday efforts, but some of these were probably more effective than others for your business. Take a look at your data and results from last year for insights into where to put your time and money this year. For example, if you know Instagram was the highest converter into sales last season, start working on this year's social media campaign ASAP!
PREPARE YOUR HOLIDAY STRATEGY
This is the creative part! Figure out what you're going to put in place for this year's holiday season. Will you be offering
special holiday retail items
? Are you implementing a gift certificate program? Will you be doing a service promotion—like inviting clients to pre-book in November and December and get 20 percent off services in January and February—to prevent a post-holiday service slump? The team at Hollywood Hair Salon and Spa in Centralia, IL does a VIP Sneak Peek each year. They curtain off a section of the salon and set up a beautiful display showcasing holiday gift sets and limited-edition thermal tools. Then they invite guests to prepay on these items at slightly reduced prices. What's more, all Sneak Peek purchases are gift-wrapped for free.
Now is the time for you to come up with a few solid strategies like these to make the most of the increased traffic and spending habits of the last two months of the year.
EXTEND YOUR HOURS AND OPEN YOUR BOOKS
In a service business, you must be available when your customers need you, and during the holidays that's pretty much every day of the week! In order to accommodate the holiday demand, consider adding additional hours or days to your schedule and defer time off until January. If you are a salon owner or manager, make sure the team understands everyone will be needed at work, and they can schedule vacations after the New Year!
SET UP YOUR EMAIL MARKETING CAMPAIGNS
You'll probably be booked up every minute of every day during the last few weeks of the year, so you won't have time to be thinking about your marketing activities. Yet this is the time when your emails should go out frequently, because customers and prospects are in a buying mood. So take the time to plan out your email campaigns, then release your emails steadily and consistently throughout the season.
SET UP YOUR HOLIDAY CONTENT
Holiday blogs and social media activity
should also be more aggressive at this time of year to keep you and your business top of mind. Again, start preparing your content now—holiday-focused photos and captions for Facebook and Instagram; blogs and landing pages for your website. Consider signing up for an automated social media tool like Hootsuite so you can schedule your posts ahead of time. Then let the web drive traffic your way while you're busy doing hair!
Photo Credit: Getty Images
About Expert
Discover expert advice from SalonCentric and the industry's most trusted artists and educators. Whether it's the latest, on-trend techniques or tips that will boost your business, they're here to make sure you reach your full potential!