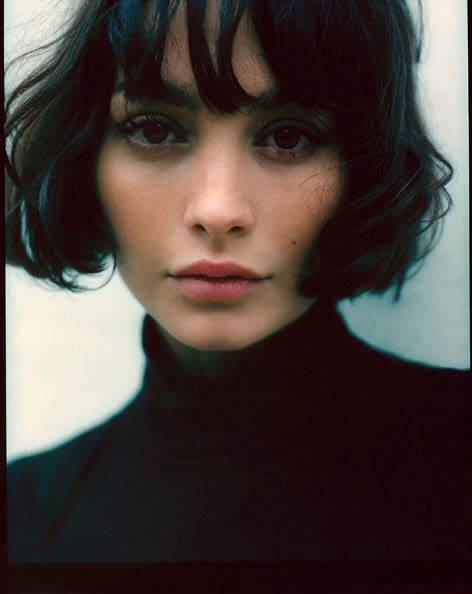 Photo Credit: Instagram/@taylorlashae
When it comes to style and sophistication, French women are the epitome of effortless glamour. From the casually chic way they wear their scarves to a certain je ne sais quoi surrounding their beauty regimens, there's a reason why countless articles on "How To Do Something Like A French Girl" exist. And French girl hair is no exception. A Google search on "French girl hair" comes back with no less than 763,000,000 hits. Artfully mussed-up, ultra-cool girl hair is a French girl signature, and it's become a full-blown obsession.
And this season, the French girl bob is trending everywhere you look. While the bob has been around since the 1890's, today's take on the classic cut makes it more modern and highly personalized. "It's a wash-and-wear technical cut that grows out perfectly and lasts for months, taking face structure and texture into consideration with every cut," says celebrity hairstylist Lona Vigi (
@lonavigi
). "The French girl bob is easy and disheveled yet classic and has movement and life. It's low-key, super cool and easy, sexy and super French. Just chic and effortless."
Plus, it's great for hair of all textures. "The modern twist of the French girl bob is good for wavy and texturized hair as it gives hair lightness and harmony through the structure of the haircut," says master hairstylist Yoann Bourquin (
@yoannbgood
). "The technique is more of a full and blunt cut as opposed to a more texturized bob haircut or textured lob." Also, bangs are optional this time around. Whereas the classic French girl bob has a full fringe skimming the brow line, the modern French girl bob is accompanied by side-swept bangs, straight bangs or no bangs at all. Scroll through for the look from today's femme française muses.