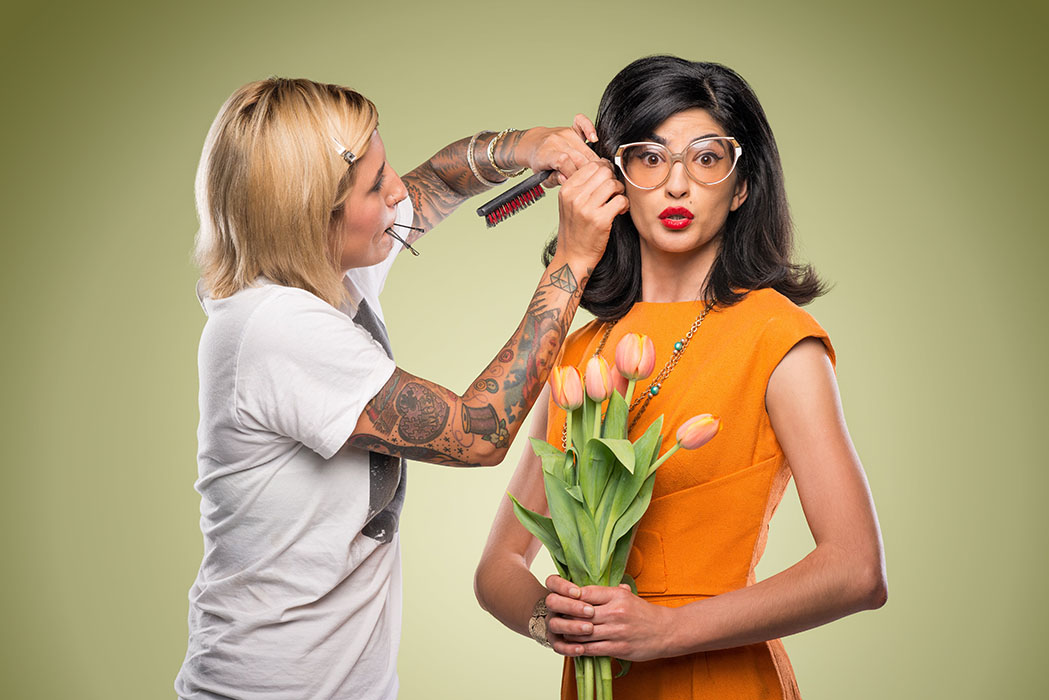 Hey beauty school grad, congratulations on completing your cosmetology education! You're one step closer to your dream of becoming a licensed beauty professional. And now that you've cleared away the cake and streamers from your graduation party, you may be wondering, "What's next?" Here are a few important things to keep in mind as you take the next steps in your beauty career.
Your Cosmetology School Education Was Just the Beginning.
Your teachers schooled you on the basics and you nailed them, no problem. But that's just the beginning—there is so much more to learn. Plus, the beauty of beauty is that it's always changing— there are always new products and techniques to discover. "We're all unique," says Redken Artist Jill Leitz. "Education is the way to find your unique voice." So make sure continuing education is always on your agenda—whether it's attending hands-on classes offered by manufacturers and held at trade shows or logging on to online classes.
Working Behind the Chair is Just One of Many Options
Caring for clients is probably what you envisioned when you signed up for
cosmetology school
, but did you know there are dozens of additional career options for beauty professionals? You could become a barbering or color expert, apply hair or lash extensions, go into management or education or work on television, photo or film sets. Research the areas of beauty that interest you to see where your career can go.
Find a Mentor
You're on your own path, but a mentor can make that path easier to travel. Mentors offer guidance, information and encouragement. "I am the hairdresser I am today because I surrounded myself with like-minded individuals," says Brenton Lee, owner of Brenton Lee Salon in Pasadena, CA. "I would not be who I am today if it wasn't for my mentors." If there is someone you admire—a colleague, an educator, even an accomplished individual in another profession—make contact and request a meeting to see if it's possible to
establish a mentorship relationship
.
Just Say Yes
You never know when an opportunity might present itself, so be ready. Recent grad Lisa Kaminski was asked to fill in at the last minute backstage with a show team at a trade show. She rearranged her schedule to seize the opportunity, and as a result, she met some of the top artists in the field and gained valuable experience in presentation techniques. "Taking chances with a positive attitude always brings you to a learning moment," comments Elle, a Great Clips design team member. "If you say no, you'll never know."
Give 100 Percent, No Matter What You're Doing
It's important to dream big—doing so will give you the drive to get where you want to go and the motivation to keep going when the going gets tough. But the reality is, you'll probably have to pay some dues before you make it to the top of your profession. That might mean spending time assisting an established stylist or working in a salon with limited service offerings. Regardless, that doesn't mean you can ever, ever just "phone it in." Always give your all to whatever you're assigned to do, even if you're answering phones or sweeping hair. The famous hairdresser John Frieda once shared that at the beginning of his career, he spent his days folding towels in the salon. Each morning he told himself he was going to be the best towel-folder his bosses had ever seen. Before long, people noticed his diligence and hard work and his career was on its way.
Photo Credit: Getty Images