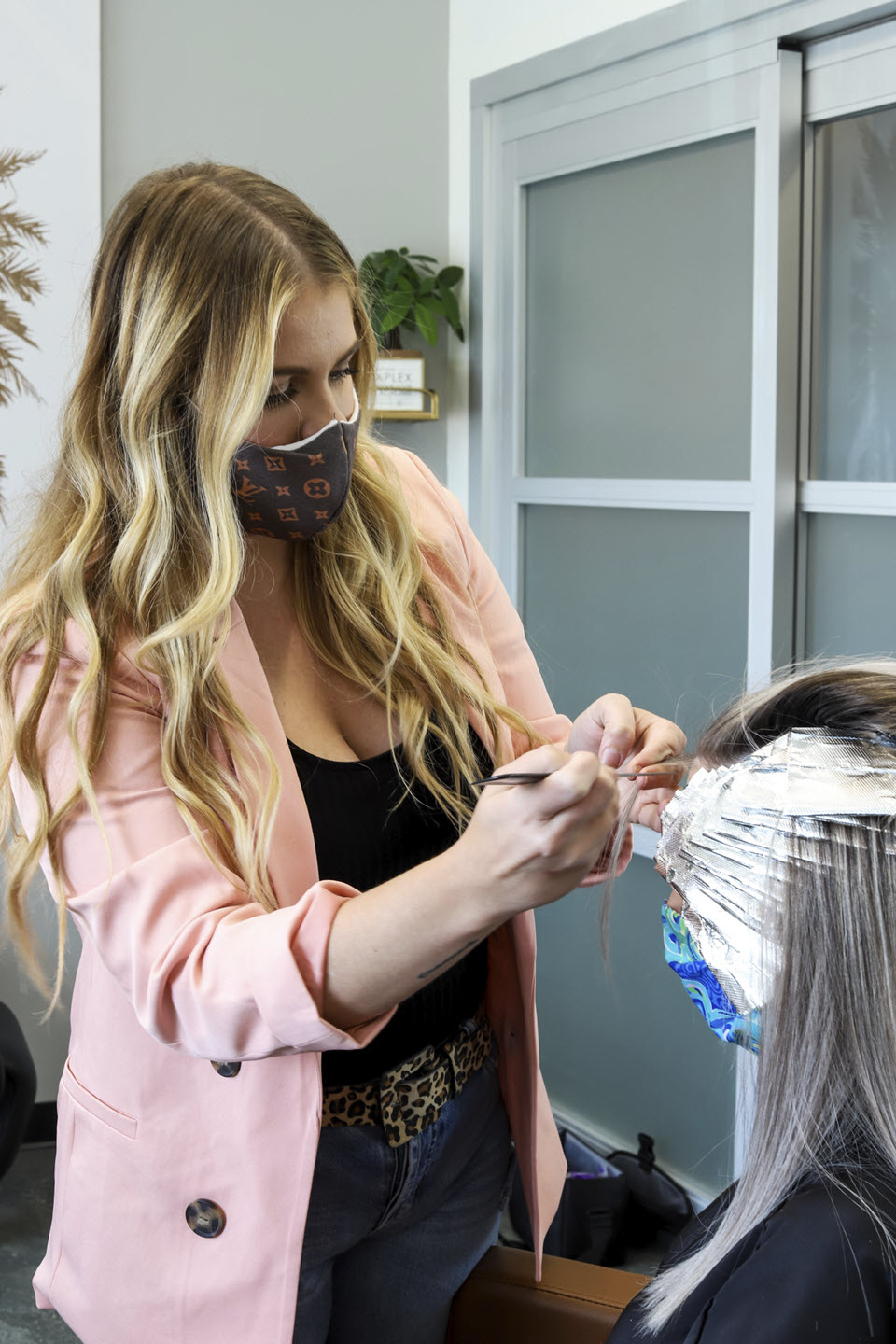 Source: Courtesy of Sola Salon Studios Savannah, GA/Hair by Katie Oakes
During quarantine, many stylists took the opportunity to prepare safety, sanitation and new business plans to put in place for when their state gave them the greenlight to reopen. And when that day finally came, and they were allowed to get back to work, putting those plans into practice were met with a need to refine and rework some of them. Here, Jennie Wolff (@jenniethewolff), Chief Marketing Officer of Sola Salon Studios (@solasalons) and Vicki Lynn Kelley (@ovationsbyvl), hair and makeup artist and owner of Ovations by Vicki Lynn at My Salon Suites Austin, TX, share lessons learned after reopening their suites.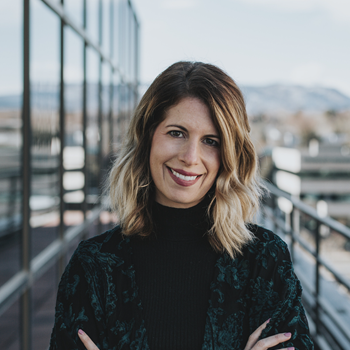 Source: Courtesy of Jennie Wolff
SalonCentric: What safety and/or new business plans did Sola Salon Studios recommend setting in place prior to your suite stylists going back to work?
Jennie Wolff: Prior to our salon owners going back to work, our franchisees were prepping the location common areas as well as preparing rules and regulations for the entire location. As a system, we are following the sanitation recommendations provided by the CDC and local public health departments while implementing additional precautions. We are also leaning into state boards of cosmetology for cleaning and sanitation requirements for any local mandates or recommendations. Whenever there is conflicting information, we're encouraging our franchisees and stylists to use the more stringent protocol.
Also prior to reopening, each location implemented a deep cleaning to sanitize and disinfect all common areas. We've recommended to our franchisees that they add touchless soap and paper towel dispensers, hands-free door pulls on restrooms, and wall-mounted hand sanitizers near the front door, breakroom and restrooms, as well as remove all common area seating and other non-essential items (magazines, business cards, etc.) from the entry and common areas. We also partnered with Barbicide to host a webinar for our community, created blogs recapping all the best practices, and created a Barbicide back-to-work plan specifically for salon studios.
As far as PPE, we sourced disposable masks, reusable masks, capes and aprons to help our community secure the protective equipment needed to get back to work seamlessly. Our top priority is the safety of our community and their respective clients.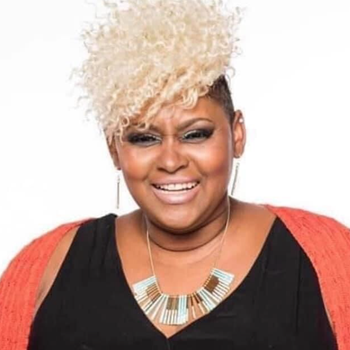 Source: Courtesy of My Salon Suites
SC: What are some of the crucial lessons learned from reopening?
Vicki Lynn Kelley: I have learned that it's vital to stay connected with clients and keep them updated on any new information that affects their salon services. I have some clients who were apprehensive about returning to the salon, and I informed them of my sanitation practices to reassure them. I made myself available to answer any questions they had which helped to put them at ease. Also, it has definitely been challenging doing one client at a time. I spend the whole day at work, but only do half the normal number of clients. But I have learned to make the most of the time and not procrastinate as well as make smart money decisions.
SC: Since returning to work, what are some of the challenges your suite owners are running into?
JW: Securing PPE for our stylists was initially problematic, and then requiring them to wear masks all day can be challenging. We've seen that many stylists have made changes to their studios in order to accommodate new requirements. For example, retail displays have been updated, certain lounge furniture has been removed from studios if it's not easily sanitized and coffee stations have been turned into sanitation bars. We're also keeping our front doors locked and are not allowing walk-ins for the foreseeable future. Only Sola pros and clients who with appointments will be permitted inside our locations. Additionally, masks for stylists and guests are required (where mandated by state and local guidelines), common area furniture has been removed, break rooms are closed, and we've also asked stylists to bring their laundry home. Clients are expecting—and demanding—a clean, controlled space and we want to help set our community up for success.
SC: Many stylists are reporting difficulty and discomfort wearing PPE all day long while working. What are you experiencing and how are you trying to make it more comfortable or work better for you?
VLK: I am still trying to find the best mask for work. I am hot and my face is breaking out but I do take the time to clean my face and wipe it with astringent between clients to help alleviate the maskne.
SC: With bookings greatly impacted, is there anything a suite stylist can do to generate lost revenue?
JW: Some suite owners have increased hours in the first few weeks to get clients caught up, others are adding an extra day to their schedule ongoing. Many have raised prices or added a PPE fee to cover the increased costs. Another thing I have seen stylists do is add services to their menu since they can no longer double book. For instance, they can do nails or facial waxing, where permitted, while color is setting. Many are also looking at ways to sell more retail to make up for lost income. At Sola, the stylist can choose their own services, products and schedule so it makes it much easier to adapt and create their own systems for "recovery."