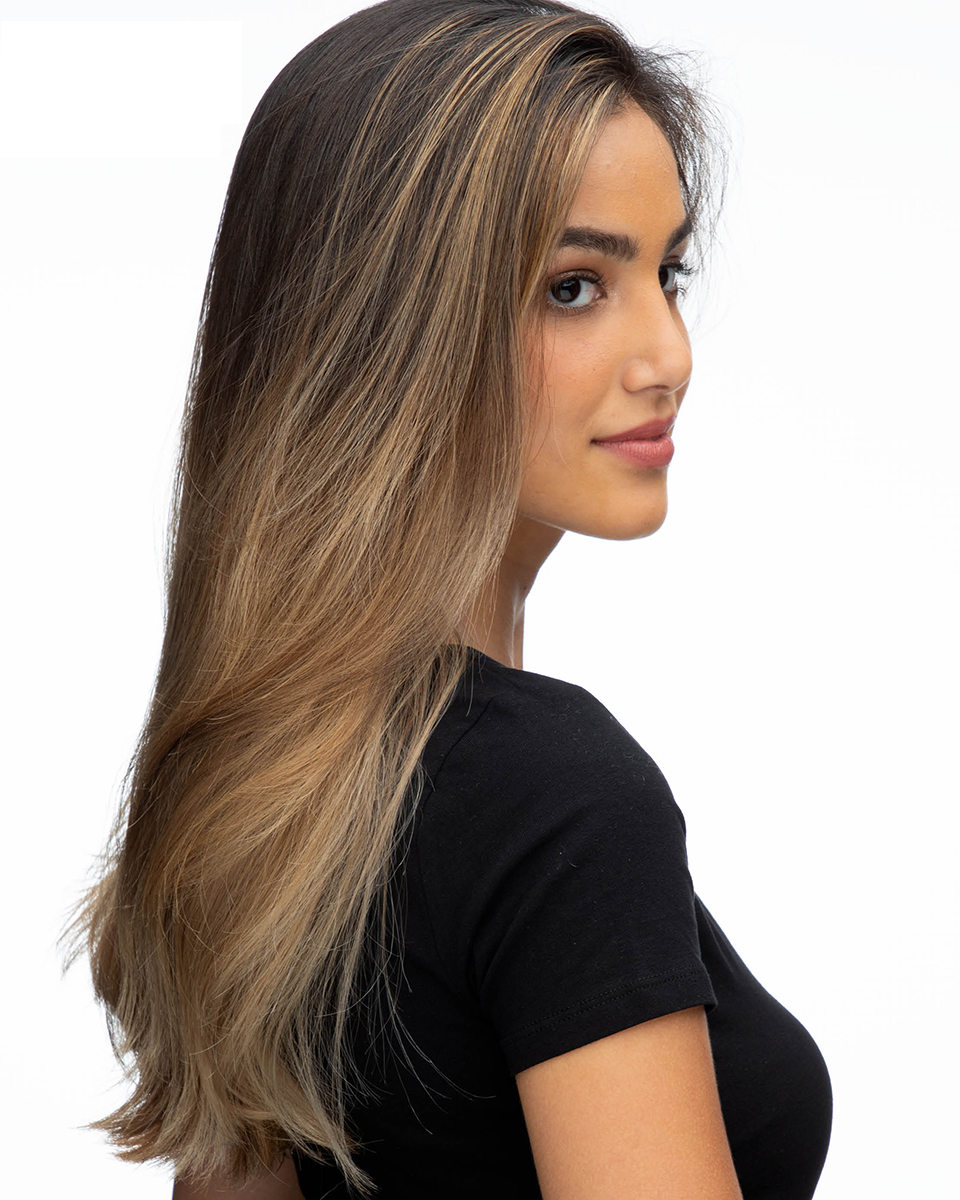 After one use of Redken Extreme Bleach Recovery System
Source: Courtesy of Redken

We all know how important it is to wash our hair—and in case you forget, your day three greasy scalp is seemingly always there to remind you. But there's one part of the process that doesn't get quite enough credit when we talk about your standard lather and rinse: conditioning treatments.

Regularly conditioning your hair is just as important as washing it, yet many guests opt out of the process, usually for the sake of time or for fear of weighing down their finished look. But the step is critical for giving strands the moisture and nourishment they need, and ultimately, for keeping them healthy. Now more than ever, guests and their hair are in need of a little extra self care. Read on to discover three must-have conditioning hair treatments that will give your guest's hair the ultimate boost of hydration, shine and TLC.

FOR GUESTS WITH BLEACHED AND HIGHLIGHTED HAIR: EXTREME BLEACH RECOVERY LAMELLAR WATER
Think of this conditioning treatment as a liquid Band-Aid for your hair. "This conditioner is great for anyone who needs an instant result for shiny, hydrated hair," says Redken Artist Blake Reed Evans. The rinse-out formula was designed to treat hair that's been bleached or lightened, and instantly penetrates the hair cuticle to fill in damaged areas of the hair and keep strands strong. It's made with cica, a soothing ingredient, and will leave even the driest, most brittle hair looking smooth, soft and shiny.

FOR THOSE LOOKING TO GROW HAIR LONG AND STRONG: EXTREME LENGTH LEAVE-IN TREATMENT
Many guests want to grow their hair long, but damaged hair and split ends can be a major block for anyone trying to grow out their hair. This conditioning leave-in treatment helps to hydrate and repair damaged hair. According to Evans, the Extreme Length Leave-In Treatment is great for any guest who wants to keep their hair as long as possible, and who wants their next haircut to include only a minimal trim on their ends. Thanks to biotin as a key ingredient in this nourishing formula, Extreme Length Leave-In Treatment strengthens strands from root to tip without weighing them down.

IF YOU'RE LOOKING FOR THE PERFECT MULTI-BENEFIT LEAVE-IN CONDITIONER: ONE UNITED
No matter the type of hair you have or the hair concern you're dealing with, anyone can benefit from spritzing their strands with One United leave-in conditioner spray. This multi-benefit leave-in conditioner moisturizes hair, increases hair manageability and adds protection while leaving it looking beautiful. On the manageability front, it conditions and nourishes, helps even porosity, reduces dryness, detangles, and helps with strengthening. It also protects hair by priming hair for styling and preventing breakage and split ends from hot tools and brushing. And when it comes to beautifying, One United gives hair a smooth, silky touch with no frizz, static, or flyaways in sight.
About Expert

Discover expert advice from Redken and the industry's most trusted artists and educators. Whether it's the latest, on-trend techniques or tips that will boost your business, they're here to make sure you reach your full potential!
up next
How To Make Your Clients' Color Last Between Salon Visits

How To Make Your Clients' Color Last Between Salon Visits
Written by 
Redken Team
Oct 31, 2023
Read time 5 min