The one thing we could all use a little more of is time. Well, SalonCentric is giving you the gift of time (and more) with the launch of Online Exclusives. "After two years of groundbreaking work, we are now able to provide stylists with a true one-stop-shop destination where they can purchase everything they need for their salons," says Bertrand Fontaine, President of SalonCentric. "Online Exclusive provide salons and stylists with a wide array of brands, salon equipment, the largest selection of shears in the industry, professional apparel, salon supplies like cleaning materials, food and beverages, salon appliances like coffee makers and washers and dryers, and coming in the very near future business software."
More brands, more categories, more products, more offers and more ways to connect to the best products at great prices, Online Exclusives is your new one-stop shopping for beauty that also offers more ways to manage and grow your business. Available online only, Online Exclusives lives on SalonCentric.com and on the SalonCentric App. Simply create an account or download the App from the App Store or Google Play.
You can access seller information, shipper, ratings, condition of items, and other seller offers as seen in this video below:
Customers can contact sellers easily as seen in this video below:
And after receiving your order, you can rate third-party sellers from your "Order Details" page. Check out this video on how you can effortlessly leave ratings:
Look for the Online Exclusives icon for online exclusives arriving daily. "Online Exclusive items are identifiable by the Online Exclusives logo, but are a seamless part of the online SalonCentric product catalog," says Jodi Fountain, VP of Ecommerce. "You can search for them like any of our other products, and you can purchase them on the site like any other products—it's a seamless integration that allows our stylists and salons to maximize their time. Add to that the benefit of earning loyalty points through Online Exclusive items and you can see the total benefit of doing all of your shopping with SalonCentric."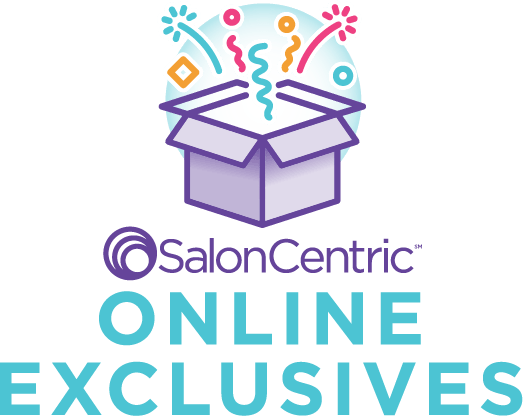 And as SalonCentric continues to serve up innovations and best-in-class service so that our beauty community can live their best lives, customers can expect that "SalonCentric will continue to move forward in being an innovative distribution model for the industry," says Fontaine. "Our goal has always been to provide the very best support to our stylists and salons, and our teams have worked tremendously hard to ensure we meet that goal each and every day. Online Exclusives is yet another example of how we achieve this and there's even more to come." 
About Expert
Discover expert advice from SalonCentric and the industry's most trusted artists and educators. Whether it's the latest, on-trend techniques or tips that will boost your business, they're here to make sure you reach your full potential!
up next
The 9 Best Sunscreens For Your Client's Skin Concerns
The 9 Best Sunscreens For Your Client's Skin Concerns
Written by 
SalonCentric Team
May 25, 2023
Read time 5 min