When working with clients who have fine hair, conditioning is a crucial part in retaining moisture, increasing volume, and repairing damage. Unlike thicker densities, fine hair can be delicate and prone to breakage, making it important for stylists to understand these unique characteristics and use products that target every haircare concern.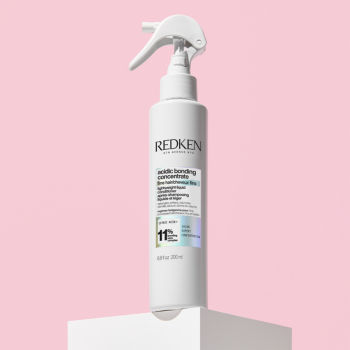 First and foremost, stylists should use a product that is specially formulated for fine hair like Redken's Acidic Bonding Concentrate's Lightweight Liquid Conditioner. This is a first-to-market bonding product, created specifically for clients with fine hair to target all haircare concerns, so that they no longer need to choose between bond repair and volume. The Lightweight Liquid Conditioner is a silicone and sulfate-free rinse out conditioner that not only repairs bonds, but also adds smoothness to highly processed, fine hair without added weight.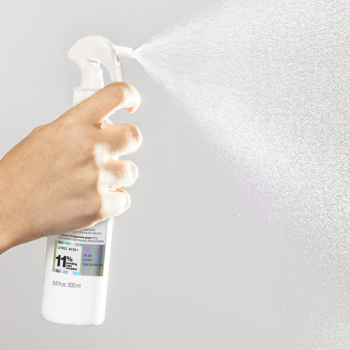 This sprayable conditioner quickly absorbs into the hair fiber for easy application, while also making the hair four times easier to detangle, which is important when trying to prevent breakage. The Lightweight Liquid Conditioner also offers two days of non-oily hair, 48 hours of volume, and combats one year of visible damage in a single use when the entire Acidic Bonding Concentrate system is used.
"It coats the hair just enough, and adds hydration and detangling without being too heavy or overpowering" 
- Adrienne Dara (@adriennedara), Redken Brand Ambassador