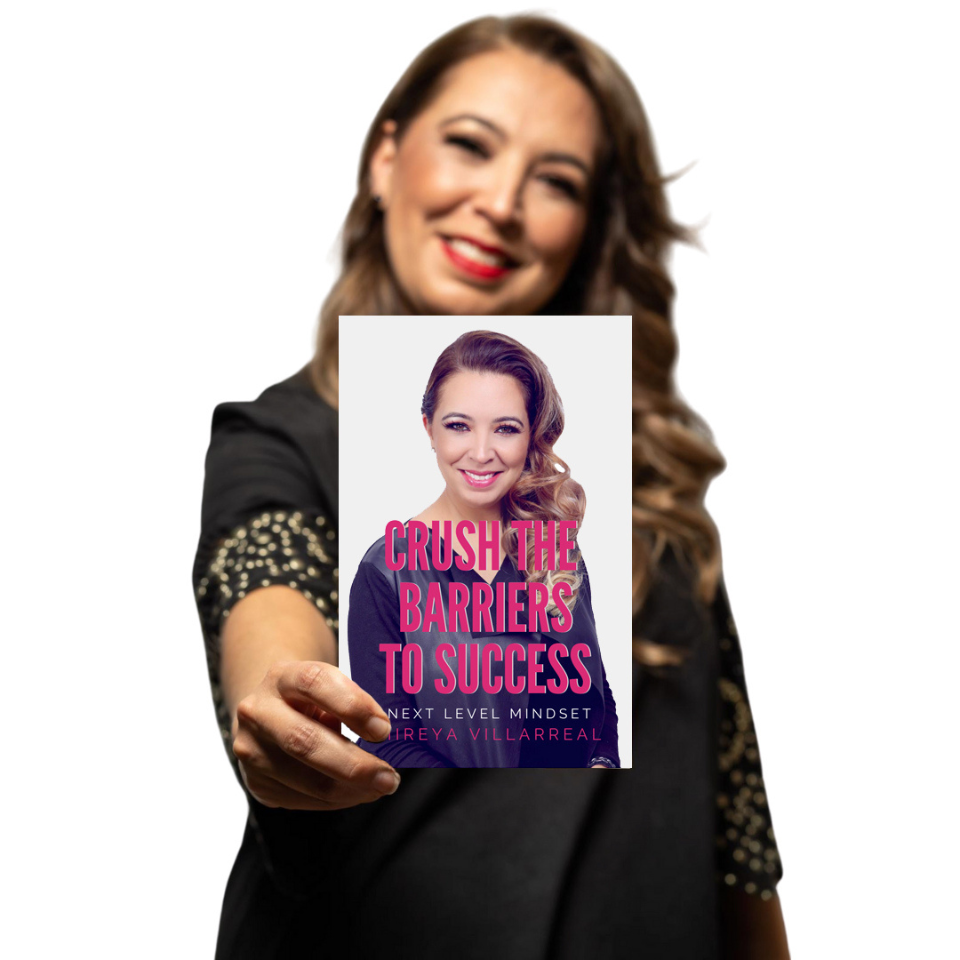 Pink Pewter Founder, educator and #ItTakesAProTeam Artist, Mireya Villarreal (@mireya_villarreal_) is well known throughout the professional beauty industry for championing education, promoting diversity and uplifting Hispanic beauty community. Although based in Chicago, its products are currently being sold in over 30 countries around the globe and is available at SalonCentric's Online Exclusives one-stop-shop. This global success has allowed them to collaborate and partner with some of the world's biggest influencers.
Read on to learn more about Villarreal and her journey in making Pink Pewter the success it is today.
1. How has starting Pink Pewter helped you in pursuing your passion?
I realized that helping and supporting others by being a connector was something I had passion for. I am a firm believer of artists-supporting-artists, so I always try to connect people whenever possible to help them grow and become successful.
2. How did you begin your beauty career?
My mom firmly believed that I had to go to beauty school. She always said if college doesn't work out, you can fall back on doing hair because everyone needs a haircut. I managed to go to college in the morning and beauty school at night. She told me "This will be a very busy time in your life but know it will pay off".
I really didn't want to be a hairstylist after seeing my mom working so hard every day for numerous hours, but I did it. When I finished beauty school, I started working in her salon part-time. And I was inspired to be a hairstylist after realizing how I could make someone feel so special, which fueled my passion to be in the beauty industry.
3. How did Pink Pewter come to be?
I started making handmade hair accessories on my kitchen table for my daughter. It was mainly a distraction for me after my husband went through an emergency open heart surgery, and I needed something to keep my mind busy. This distraction went from being a hobby to an international brand now sold in over 30 countries.
4. What is your favorite Pink Pewter accessory or tool?
The "Never Let Go Comb"—I created this comb in beauty school because my beauty school teacher would yell at me for always dropping my comb while doing perms, color and haircuts. I got so upset that I told her one day I'm going to create a comb that never falls out of my hand. She looked at me and said "Good, go do it." I went home that day and started sketching for days. Then, I went to show my father and asked him if he could give me money to make them. He said, "Here's $20, go to Sally.". Fast forward many years later, Pink Pewter was born. I finally had the money to make it myself and bring it to life. The brand launched in 2016 and is now in the hands of millions of stylists as one of the best balayage combs in the market.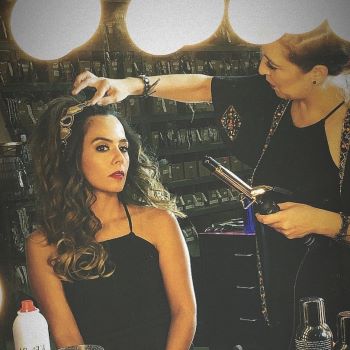 5. Which three hair tools would you recommend to a stylist just starting out?
I would recommend all the styles of our "Never Let Go" Combs, the Bendable Magnetic Bracelet, as well as the Professional Salon Artist Complete Styling Kit, which are the best to make lots of money behind the chair.
6. Did you experience a key moment or make a major decision in your career journey that helped you get to where you are today?
My business grew to levels that I never could have dreamed of. It was one of the most amazing experiences in my life. Every day was like a constant party, and I was traveling all over the world, constantly opening new businesses.
That was, until my first experience with failure when a large business deal went sour. Everything fell apart and I nearly lost everything I worked so hard to achieve. I was at a crossroad, where I had to make a big-girl decision to either take this road and file bankruptcy or fight for my dream. There was no way I was going to lose everything I had ever worked to achieve so decided to fight for my dream.
I had to get rid of my car and cut back on all expenses, which meant no going out, no friends, no spending. I also had to shut down 80 percent of my business, meaning I had to let go of employees and cut down on expenses no matter how small. I fought hard to regrow my business by working many hours without a day off for two years. This experience taught me so much about life, family, money, and necessities. And I was ultimately able to grow back my business to even better than before.
7. Is there anything you wish that you learned earlier in founding Pink Pewter?
Yes, I wish I would've controlled my growth better. Passion is what grew my business, but I wish when the demand was high, I would have taken small, organized steps. It grew too fast, and I said yes to every opportunity, which made me lose control the first time around. Now, I am a firm believer to always trust your gut. If it tells you no, then follow it.
8. What is the most common question or piece of advice that beauty pros ask you in your classes?
Most people want to know how they balance their life and grow a business at the same time. For me, there isn't balance when trying to grow your business aggressively. There needs to be sacrifice. I had missed some of my daughter's birthdays and volleyball games, which was very difficult for me, but now that she is older, she appreciates everything we sacrificed to give her a better life. My only advice is to organize your life so that the time you spend with family is always impactful and makes lasting memories.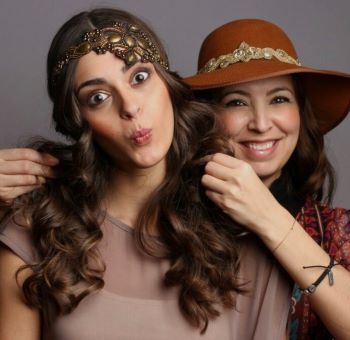 9. Did you have any mentors throughout your career? Or are there any beauty pros who you look to for inspiration?
My mother! I have never in my life met anyone more driven than her. She is the best mother, the best cook, the best business owner, and the best wife. She was a hairstylist for over 40 years, and the way she educated us while growing up taught me to be the best leader. I saw how she led her team in the salon for years. Everyone respected her and everyone felt like family. I saw the culture she created through her leadership, and I learned how to teach anyone who works with me to be a great leader, great mother, great wife, and yes, great cooks.
10. What are next steps for you?
I will be putting a lot of focus on education, motivation and giving back. My Pink Pewter Foundation is already helping struggling beauty professionals, but in 2023, we have some very large and exciting events being put together, so stay tuned.
About Expert
Discover expert advice from SalonCentric and the industry's most trusted artists and educators. Whether it's the latest, on-trend techniques or tips that will boost your business, they're here to make sure you reach your full potential!
up next
Hair Stories Episode 6: Multicultural Hair Care For Kids
Hair Stories Episode 6: Multicultural Hair Care For Kids
Written by 
SalonCentric Team
Sep 16, 2023
Read time  min