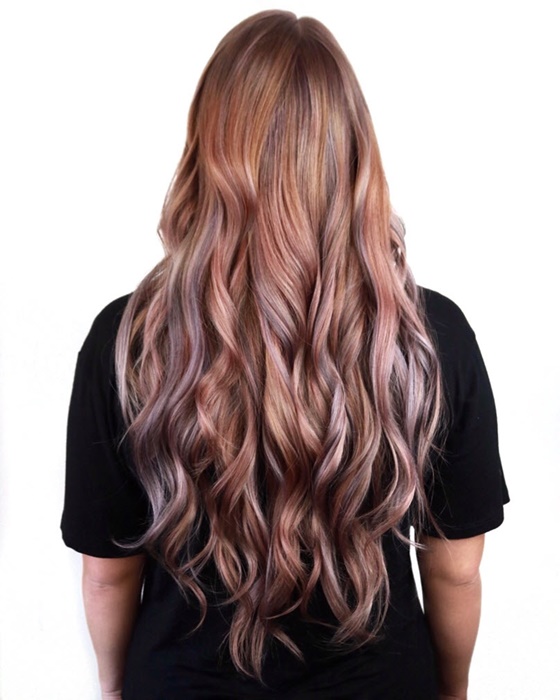 NATURAL LEVEL 7 • DARK BLONDE
EXISTING MULTI-DIMENSIONAL HIGHLIGHTS LEVEL 8•9•10
Formula
Formula A:
1:1 Color Sync Smokey Lilac & 10 Volume MATRIX Cream Developer
Formula B:
1:1 Color Sync Rose Gold & 10 Volume MATRIX Cream Developer
Section
Create a center parting from the front hairline to the nape. Next, take a
parting across the top of the head extending from top of the ear to top of the
other ear, secure sections for control.
Apply
Apply Formula A as a shadow base in all sections. Next, take large triangle
sub-sections apply Formula B to the mid-length and Formula A to the
ends. Alternate applying Formulas A & B in the sub-sections throughout
the remaining hair until application complete.
Process
Process up to 20 minutes, rinse thoroughly and towel dry.
Apply
Cleanse and condition using Total Results Color Obsessed Shampoo and Conditioner.
Photography: Courtesy of Matrix
up next
4 Express Holiday Services To Grow Salon Revenue
4 Express Holiday Services To Grow Salon Revenue
Written by 
Matrix Team
Oct 2, 2023
Read time  min