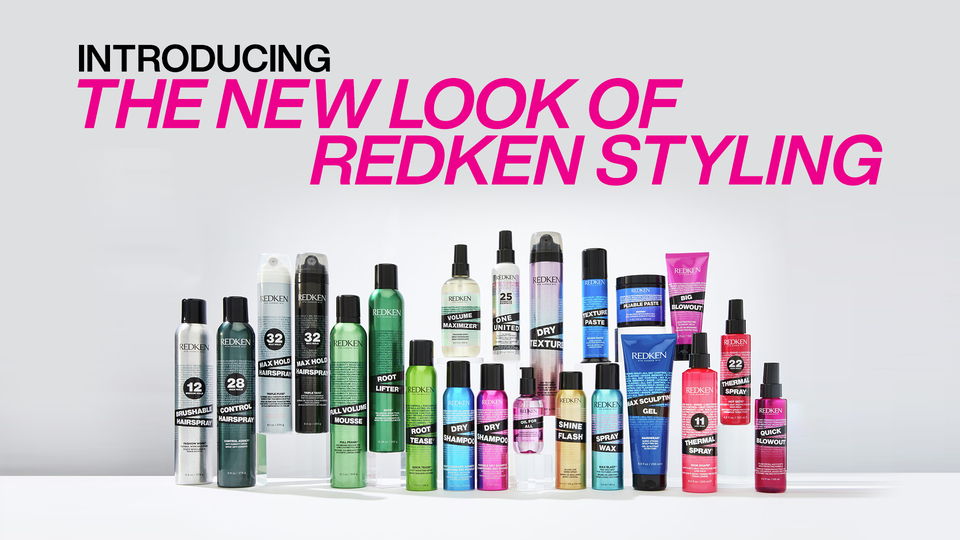 Source: Courtesy of Redken
The number one pro styling brand that you know and love is getting a makeover. The new Redken Styling collection, based on feedback from our family of professional stylists and educators, takes an inside-out approach to revamping the brand's US styling line. From modernized, intuitive names and bold designs to sustainable, post-consumer recycled (PCR) packaging, our new streamlined portfolio will empower you to style confidently. The renovated collection features the same stylist-favorite formulas you already love with a new, electric look. As always, these breakthrough stylers are backed by science to power any and all hairstyles.
Ready to meet the new-and-improved Redken Styling?
STYLE CONFIDENTLY
When it came time to revamp this collection, it was done with one goal in mind: To empower you and your clients to style confidently. To do so, Redken is expanding our digital experience to include product education and advice from our community of experts. From educational how-to videos to in-store shelf education like "Get the Look" explainer cards, we have what you need to approach every day with styling confidence.
BRAND NEW PACKAGING
Beyond the bold, new design and sustainable packaging, our new approach also simplifies Redken Styling for you and your clients.
To make the product line consumer friendly, every product has been labeled with a new, descriptive name and product benefits are clearly listed on the packaging. Each range has also been grouped by color, making it easier than ever to navigate the collections.
In addition to helping clients navigate and understand the product lines, the new packaging can help boost your revenue too! From elevated sell-through materials for merchandising to intuitive product names, selling stylers to your clients has never been so easy.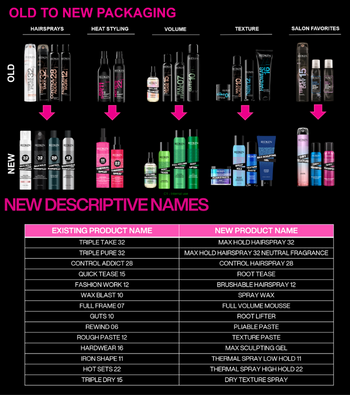 GET TO KNOW THE STYLING RANGES
Redken Styling products are now organized clearly by styler category: Hairsprays, Texture, Volume, Heat Styling, and Salon Favorites. Check out each range below: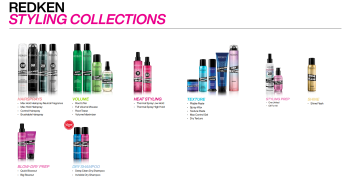 FIND YOUR NEW FAVORITE STYLER
Not seeing one of your go-to stylers? Our portfolio has been streamlined based on feedback and advice from professionals like you, so rest assured—we've got you covered! Check out our recommendations below for any styling discontinuations:
About Expert
Discover expert advice from Redken and the industry's most trusted artists and educators. Whether it's the latest, on-trend techniques or tips that will boost your business, they're here to make sure you reach your full potential!
up next
How-To: Cover And Rejuvenate Gray Hair
How-To: Cover And Rejuvenate Gray Hair
Written by 
Redken Team
Mar 24, 2023
Read time 5 min