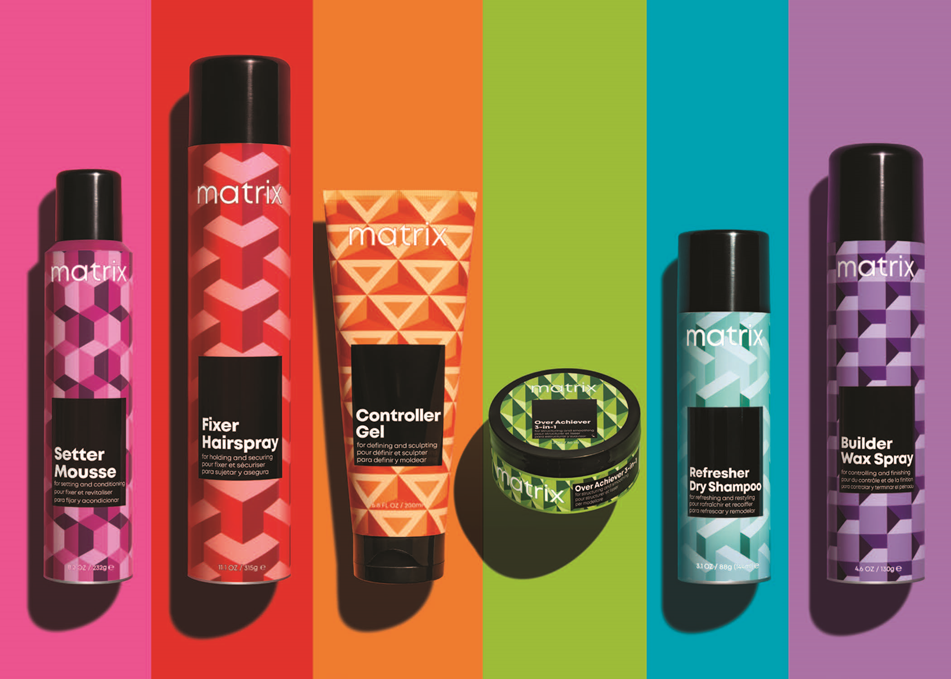 There are millions of different hairstyling formulas out there and honestly sometimes the array of choices can be totally confusing. What if you could assemble a "capsule wardrobe" of go-to styling products that would serve as a powerhouse lineup that works on every single hair style and hair type in your salon? Well, that dream is now a reality, courtesy of Matrix. Matrix has curated six professional styling formulas, designed to be used on all hair patterns and diameters, from fine to ultra-thick, straight to coily, and everything else in between. This mighty styling team is ready to define curls, boost volume, mold and hold any style you create for all the clients in your chair. No more searching for the right product—now, they're all within reach.
Meet the six new styling powerhouses of the Matrix Styling family.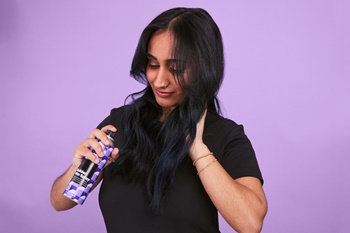 Builder Wax Spray
What it does: If hairspray and hair wax had a baby this would be it. This formula combines the ease and hold of hair spray with the control and texture of hair wax. You get body and dimension with medium control and a satin matte finish.
Who it's for: Best for hair ranging from 1a to 2c—the finer and straighter ends of the texture spectrum.
Matrix Artists say: "Scrunch Builder Wax Spray into dry hair at the end of the day to revive strands that have gone limp."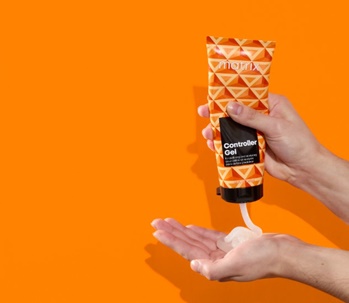 Controller Gel
What it does: Defines, sculpts, and controls without stiffness or crunch. Use it to add structure and shine. You'll never see a trace of a flake and when time's up, it washes out easily and completely.
Who it's for: Can be used on all hair types from 1a to 4c.
Matrix Artists say: "This is the ultimate curl definer."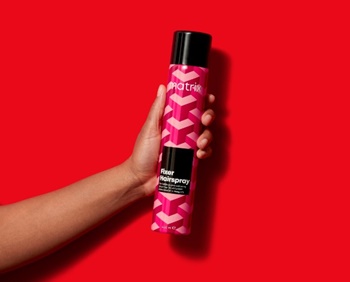 Fixer Hairspray
What it does: Provides continuous lift, fullness and volume to any style while making strands shinier. Use it to help every hairstyle resist humidity and frizz.
Who it's for: This spray loves every hair type equally.
Matrix Artists say: "Fixer Hairspray is the perfect spray because it is light enough to be layered and it never makes the hair stiff."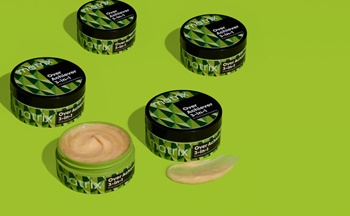 Over Achiever 3-In-1
What it does: This does it all—it spreads like a cream, texturizes like a paste and holds like a wax. It never feels sticky or tacky and it gives you the power to mold, shape and define.
Who it's for: Every hair type, from 1a to 4c, can play with Over Achiever.
Matrix Artist Danielle Keasling says: "Over Achiever is the best game in town for supporting, defining and holding short, textured styles."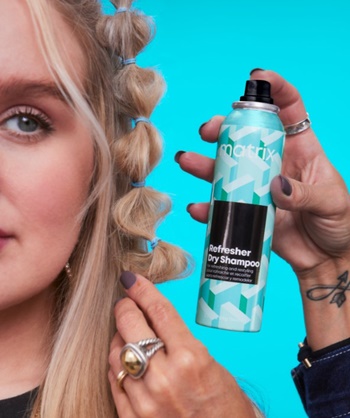 Refresher Dry Shampoo
What it does: Provides maximum oil absorption and refreshes hair. Hair and scalp feel cleaner and fresher instantly.
Who it's for: Anybody who needs a refreshing hair and scalp moment.
Matrix Artists say: "Refresher Dry Shampoo is long-lasting and won't build up—your clients can skip shampooing for up to four days."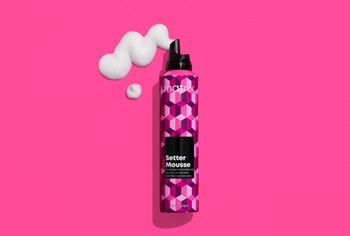 Setter Mousse
What it does: Sets and conditions the hair at the same time. It's a weightless foam that provides volume and lift, as well as shine and movable hold.
Who it's for: Every hair type and texture can get a boost from Setter Mousse.
Matrix Artists say: "This mousse contains cationic polymers for amazing style 'memory.'"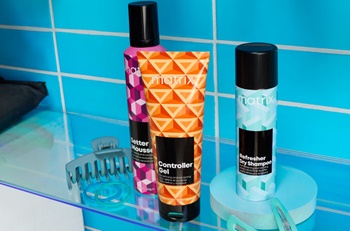 It's a given that your talent is the essential ingredient when it comes to giving clients looks they love, and now Matrix Styling is on deck to assist, support, and enhance everything you create.
About Expert
Discover expert advice from Matrix and the industry's most trusted artists and educators. Whether it's the latest, on-trend techniques or tips that will boost your business, they're here to make sure you reach your full potential!
up next
The 6 Essential Products In Every Colorists' Backbar
The 6 Essential Products In Every Colorists' Backbar
Written by 
Matrix Team
Sep 1, 2023
Read time 5 min