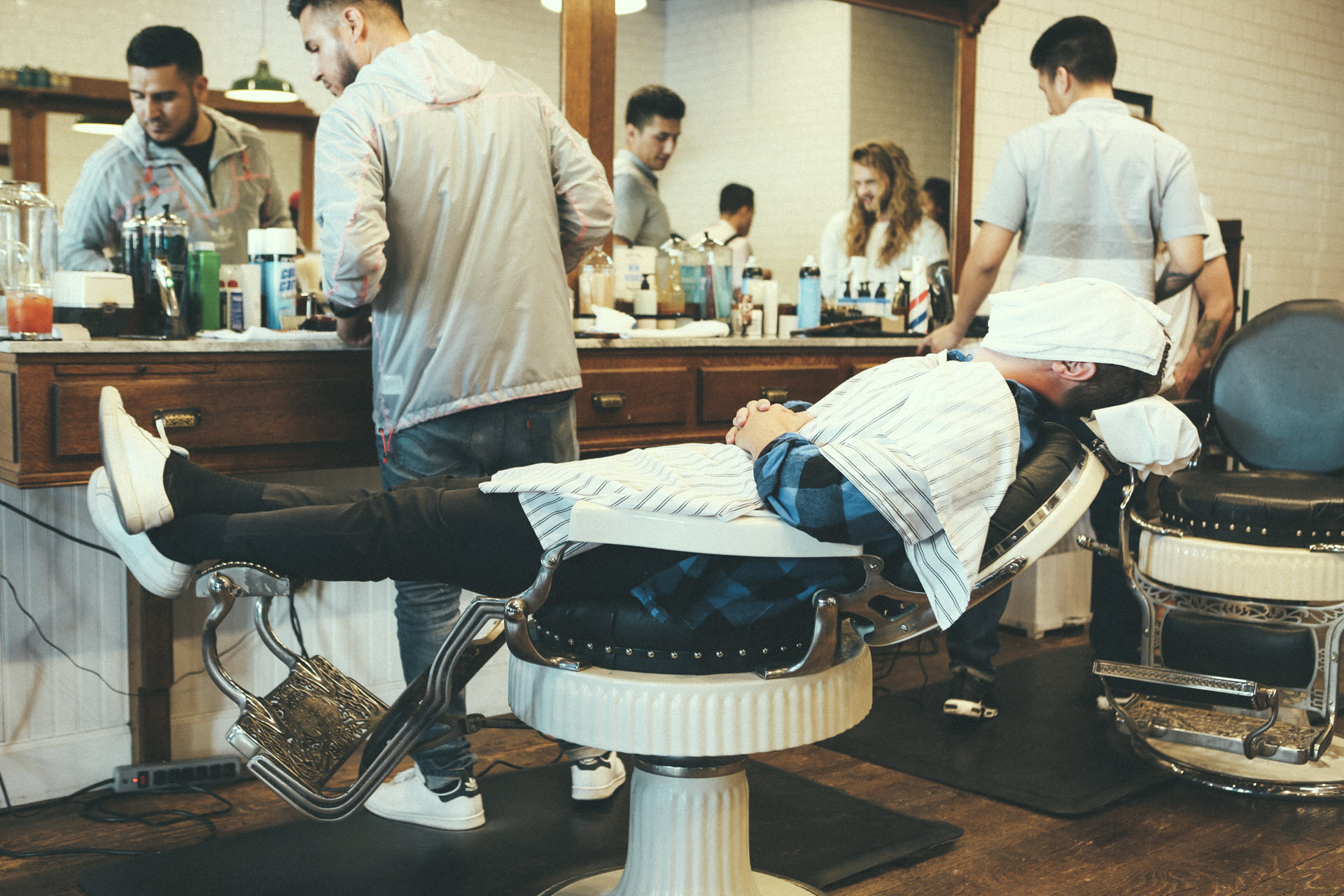 Photography: Courtesy of Baxter of California
Waxing, shaving, facials and beard grooming can all expand men's services beyond the standard haircut.
Many stylists have discovered men can be lucrative and loyal additions to their clientele. What's more, with the explosion in interest in barbering, more guys than ever are eager to indulge in regular, high-end grooming services. Want to build up the men's business in your salon? Here are 10 tips from four men's service and product pros.
Show off your work on Instagram. "We post photos of actual clients, people from the neighborhood," says Jaime De Grazia,
Redken
artist, NAHA Men's Stylist of the Year and owner of Logan Parlor Hair
@loganparlorhair
. "Prospective clients respond much better to photos of their neighbors than they do to photos of models."
Put the product in their hands. "The easiest thing in the world if you want to sell products to men is to put it in their hands," says Sarah Healy, general manager of Baxter Finley,
@baxterfinley
, in West Hollywood, CA and an educator with
Baxter of California
. "Tell them what they need to take home. Men listen well and once they find a product they like, they remain loyal and they come back. All you have to do is show them how to use it, tell them when to use it and make it simple."
Set up a separate men's product space in the salon. "Keep men's products away from any of your women's products—the nail polish, the makeup, etc.," says
American Crew
All Star Winner Matoula Liounis of Chez Cheveux in London, Ontario. "Display those products with props that scream MAN! Use metal buckets, tie rope or twine around a couple of items. You want to show you're in the business of selling to men."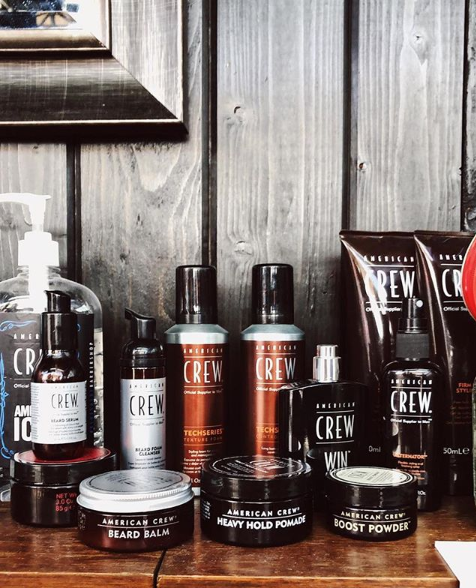 Photography: Courtesy of American Crew
Make sure your product displays send the message that you're in the men's haircare business.
Go beyond the numbers. "Most men walk into the salon and say something like, 'I'd like a two on the sides and a four on top,'" says David O'Conner, New Orleans barber and
BaByliss
team lead for Barberology. "Anyone can give them that. To make the experience memorable, give an amazing consultation. 'How do you want your hair cut today? Short on the sides? Do you want to see skin? Do you want it to travel backward or forward?' Anyone can give them a number two on the sides. You have to take it beyond that—that's what gives my clients confidence in me and compels them to share with their friends."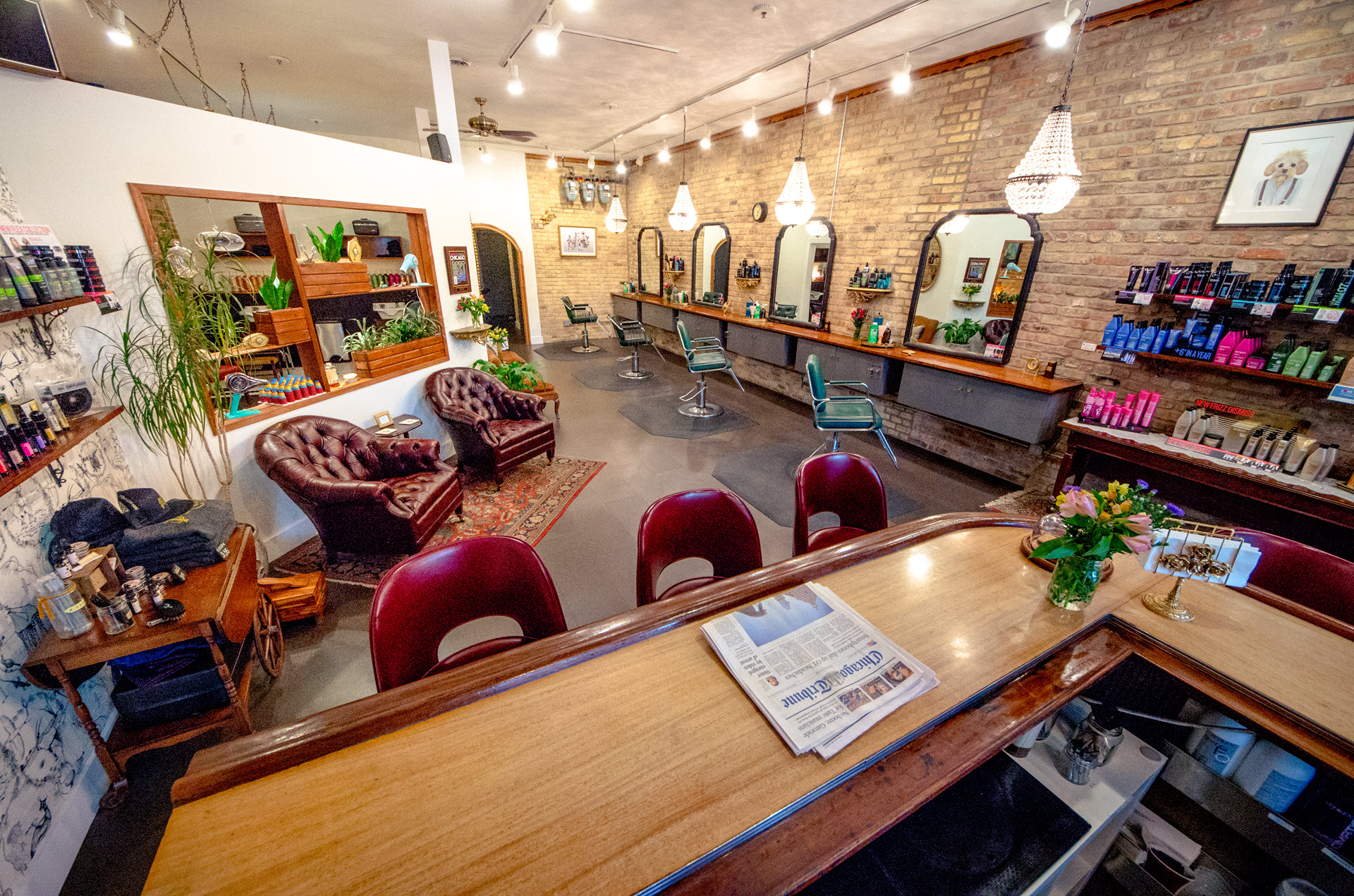 Courtesy of Logan Parlour
Logan Parlor in Chicago offers clients a cozy, clubby environment, including a bar where neighbors love to gather.
Wax on, wax off. "Waxing takes care of many of the things men aren't able to do for themselves at home," says De Grazia. "We'll wax nose hair, ear hair, the space between the brows. It takes two minutes, it's a $17 add-on and most of all, it elevates a haircut to an entire groomed look."
Finish the sale. "Most salon pros forget to finish the sale by asking the client if they would like to take the product home with them," says Healy. "They'll do all the rest, but then stop short of saying, 'Would you like me to grab that for you?'"
Take advantage of gift-giving holidays. "Men's products and gift cards can solve a lot of gift-giving problems for men," says Liounis. "Father's Day, Christmas, birthdays are all good times to suggest a grooming-related gift. One of the most popular products in our salon is the American Crew 3 in 1. It's a shampoo, conditioner and body wash in one. Men love it because it does everything and it smells so fresh!"
Take time to groom. "When your client leaves the salon, you want his buddies to say, 'Nice haircut,'" notes O'Connor. "For that to happen, you have to go beyond the cut. Clean up the brows, nose hair, neck hair. It's about more than the shape of the cut. You have to focus on the entire service and the entire experience. I'm on the road every weekend and my clients wait for me because they believe I'm the only one who can give them their haircuts."
Care for the silver streaks. "When it comes to gray hair, guys either want to enhance it or cover it up," says De Grazia. "For the former, we offer a quick service with
Redken Shades EQ Crystal Clear Gloss
. It softens the wiriness and keeps the hair shiny. Alternatively, we might use one of the titanium shades to play up the gray. If they want to cover grey, a Redken Camo treatment will blend the hair naturally. We charge by hair length, so these services run from $35 to $47 to $51."
Incentivize the wives. "When you have a woman in your chair, let her know you enjoy cutting men's hair," suggests Healy. "Take it a step further by offering referral discounts. Something like, 'Send us your man and you both get $20 off your next service.' Keep in mind it has to be a pretty big discount to get a guy to 'divorce' his present stylist."