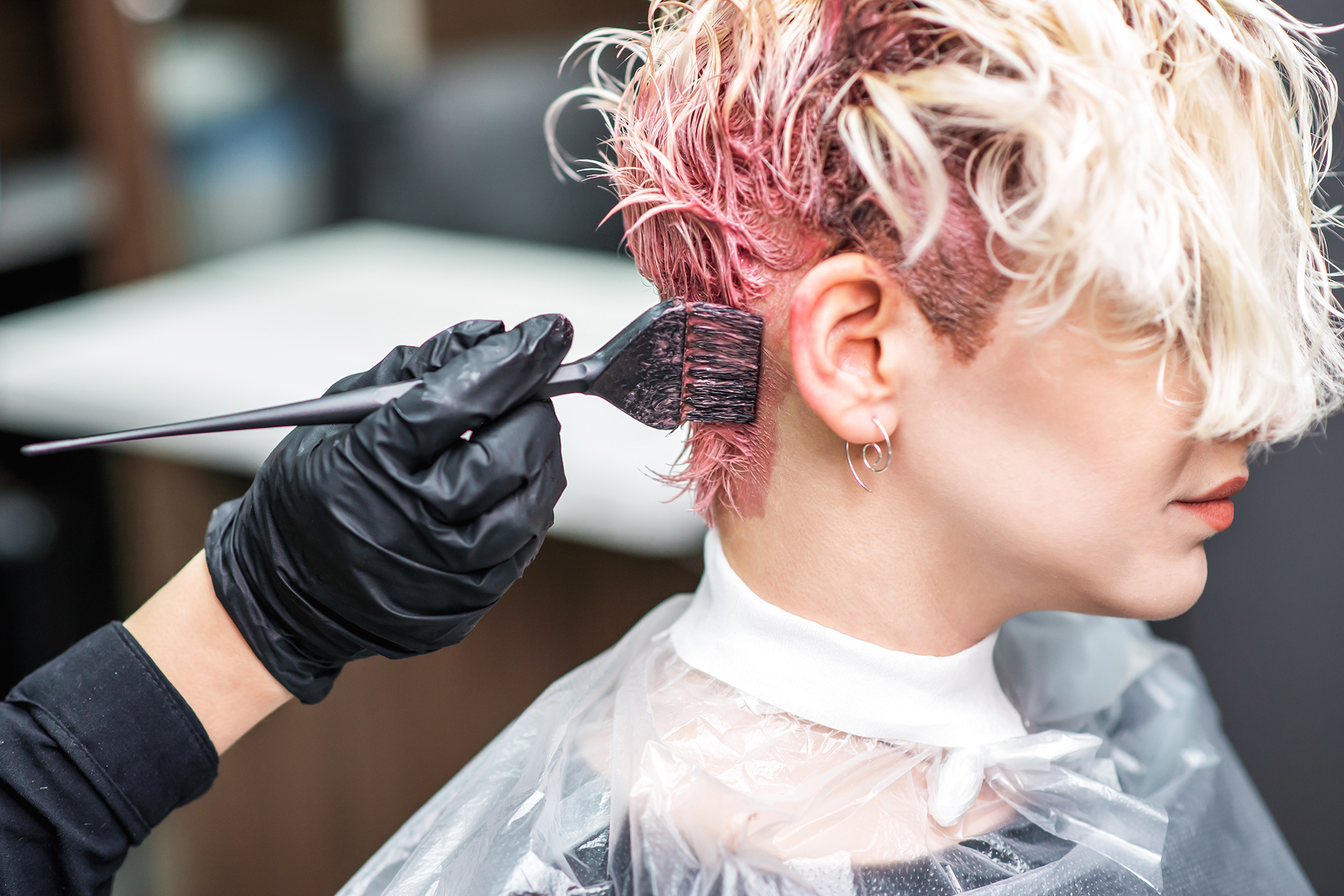 Photo Credit: Getty Images
Thanks to sizzling hot trends like balayage, babylights, teasy-lights and fashion hair colors that span the rainbow—not to mention the surge in corrective color services as a result of so many DIYs gone wrong—hair color is generating more income than any other salon service for many businesses. But is it also generating profit? The truth is, hair color profitability can be hard to understand and hard to manage, especially when you or your team are cranking out tons of clients a day. With a new year beginning, it's worth taking a look at your color business practices to see if you can make some changes for the better. It could add up to thousands of extra dollars a year.

Charge for What You Actually Deliver
On a busy day in the salon, you're running from client to client, mixing up formulas as you decide to add a gloss or toner to fine tune a head of highlights or devote extra hours and extra bowls of color to a color correction project. Are you breaking down your time and the amount of product used to cover your costs properly? "It happens all the time," says Kacy Levy, Creative Director at Indira Salons and Spa in Chicago. "You're going from client to client and two hours later, you clap your head and say, 'Uh oh! I forgot to charge for that toner earlier today.' That could mean you left $50 off that client's ticket." The fact is many stylists end up charging a client for what was booked rather than for what was actually done. So it's important to keep track of every facet of every color service and charge accordingly, no matter how time consuming it may seem. Because how many add-on glosses or extra bowls of color mixed up at the last minute for extra-long or resistant hair are slipping through the cracks? The extra few minutes you spend recording your product usage will pay off big time in the big picture.

Cover Your Real Costs
According to Levy, a breakdown of a pink color melt could cost $15 for lightener, new growth and mids/ends formulas, and you might spend 90 minutes applying and processing the color and finishing the hair. Are you covering the total costs of your products and your time, and allowing enough of a margin to make a profit? "So many salon menus are vague," she notes. "I was in a salon recently and they just had a menu item called, 'Color.' A variety of services were being booked under that category and a variety of color amounts were being mixed, but they didn't really understand how much color they were using. It's really important to break it down and understand how much color you're using for a retouch, for highlights, etc., and how much time you're actually spending to charge accordingly."

Reduce Color Waste
Common dispensary practice on a busy day is to mix up more color than you may need, just to ensure you don't run out. Or, you may run out, then go back and overmix so you don't run out again. But how many times does that extra color wind up going down the drain along with your profits? "Every stylist thinks mixing up too much color is better for the client than running out halfway through an application," points out Nadia Duncan, owner of Posh Salon in Williamsburg, VA. "But this leads to a lot of waste, of both profits and product!" The waste-reduction solution for many salons is to measure their color carefully and keep detailed records of the amount of color used per client. This way, with a quick look at your client's record, you will see exactly how much color you used for her last service and you'll be able to mix up the same amount for her current service. Lack of inventory insight and control causes salons to waste anywhere from 25 to 40 percent of color inventory, according to Levy. That's a lot of dollars going down the drain.

Consider an Automated Color Management System
This might be the year to let technology help control your hair color costs. Several hair color management systems are now available for salons and independent stylists that maintain client records and automate the color formulation system to prevent waste and ensure every service is charged for correctly. Hope White, owner of Salon Thirty-One in Spanish Fort, AL, recently partnered with a company called Vish to help get control of her hair color business. "I was unaware of how much color we wasted," White recalls. "One of us might have a retouch scheduled that ended up being an all over color that didn't get added to the ticket, for example. Or we didn't realize we were using twice as much color as we thought for a client's service. With our new color management system, everything is measured, tracked and analyzed and we're now working with real numbers. We're hoping we'll see an additional $100,000 this year—money we would like to put toward profit sharing for our team."