Source: Courtesy of Matrix
Over four decades ago, Arnie Miller founded Matrix based on the values of synergy and togetherness. And today, those values are amplified through Matrix's commitment to being the most inclusive brand in the industry. With diversity and inclusivity as core pillars of the brand, Matrix proudly welcomes hairstylists of all ages, backgrounds and levels of experience to a ground-breaking innovation to address the unique needs of every hair type.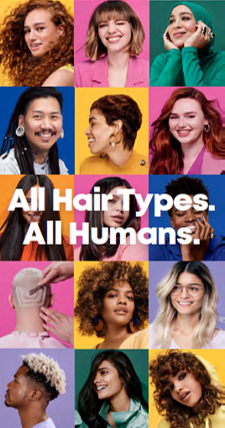 Source: Courtesy of Matrix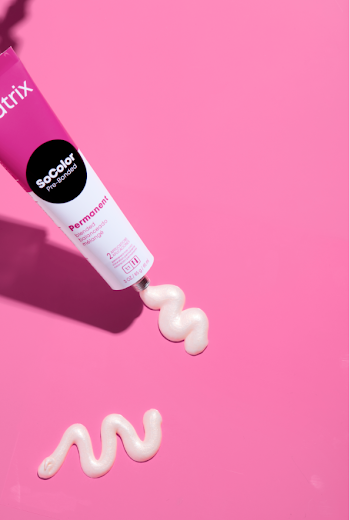 Source: Courtesy of Matrix
With SoColor + SoColor Sync Pre-Bonded, Matrix introduces their most comprehensive neutral palette available in 24 shades in the brand's first pre-bonded color system. Featuring an exclusive bond-protecting concentrate that protects the inner hair structure to maintain the integrity of hair with even the lowest tensile strength, and able to neutralize every underlying pigment, you can color with confidence on every hair type—all levels, all underlying pigments, all diameters, and all patterns, inclusive, uncomplicated, uplifting. Plus, the all-in-one tube allows you to save time on every color service, and time equals money.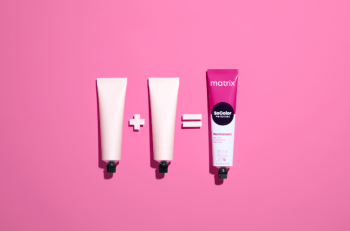 Source: Courtesy of Matrix
Pre-Blended
Formulas are pre-blended with background + reflect so you can neutralize every underlying pigment.
1. Background: Pre-Blended backgrounds are optimally calibrated with warn & cool dyes for a true-to-tone neutral background, giving you the perfect canvas.
2. Reflect: Saturated reflect in addition to Pre-Blended neutral background allow our color to be true-to-tone on every level, every base and every undertone.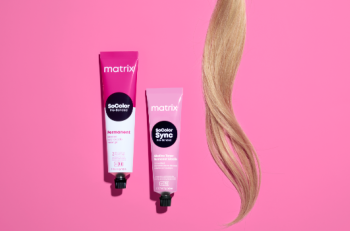 Source: Courtesy of Matrix
Pre-Paired
Permanent and demi-permanent oxidative dyes are perfectly matched—so you can achieve seamless, root-to-tip color that lasts and fades on tone. Systematically developed for seamless color from root-to-tip, apply SoColor at the root and SoColor Sync through the mids and ends—best for color refreshes and neutralizing services. Both formulas are developed with 100% oxidative dyes for color that lasts longer and fades evenly.
About Expert
Discover expert advice from Matrix and the industry's most trusted artists and educators. Whether it's the latest, on-trend techniques or tips that will boost your business, they're here to make sure you reach your full potential!
up next
The 6 Essential Products In Every Colorists' Backbar
The 6 Essential Products In Every Colorists' Backbar
Written by 
Matrix Team
Sep 1, 2023
Read time 5 min