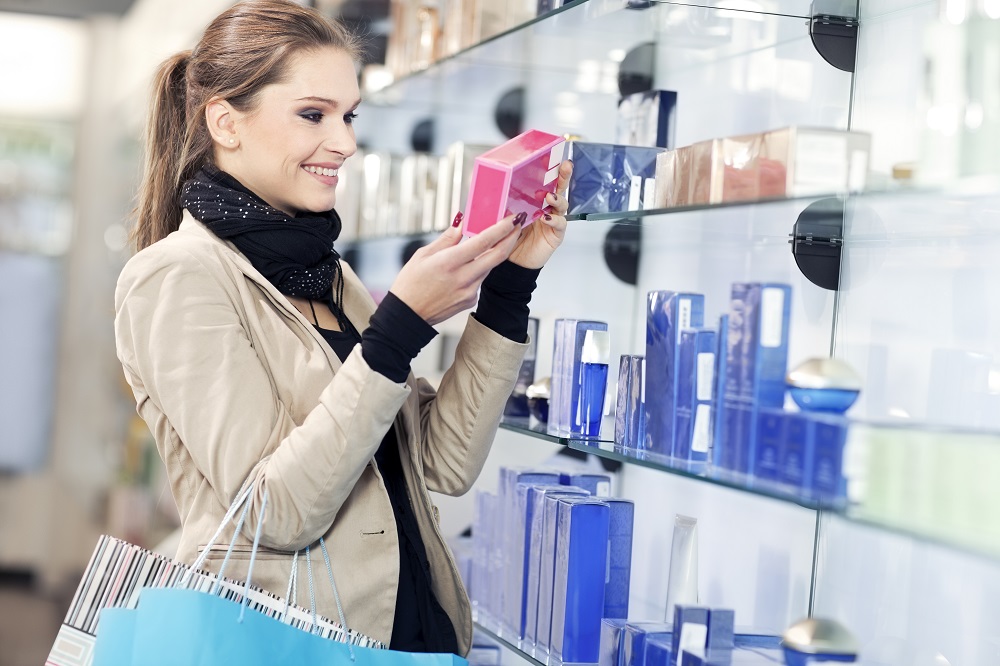 Photo Credit: Getty Images
How much do we love holiday retail sets? Let us count the ways! They're huge problem solvers for clients during the frenzied pre-holiday hours when lists must be checked off. Whether it's for the babysitter, the dog-walker, the beauty-obsessed niece, there's a perfect package for everyone.
And for your business, holiday sets amp up your
retail sales
and introduce clients to all kinds of products and brands they may not normally be exposed to. So when it comes to holiday kits, stock up, offer them to your clients and get ready to reap the rewards. Here are tips for making the most of these holiday business bonuses, regardless of whether your salon is a sprawling beauty mecca, or a cozy suite that's just for you and your client.

1. Work The Second And Third Shelves
This is prime retail real estate—the shelves where your clients' eyes land immediately when they walk in. So this is the place to display all your holiday kits and retail offerings, whether you have a 20-foot wide retail wall or a space-conscious corner shelf.

2. Plant Seeds With Your Signs
Reinforce the idea of giving the gifts of beauty with motivating signage on your shelves, at your front desk and at your station. Callouts like, "How about giving good hair days for Christmas?" or "Gift Ideas Under $25" will start the wheels turning.
3. Provide Impulse Items
Few can resist a travel-sized shampoo and conditioner duo, a cheery red nail polish or a cute little purse-sized hairspray. Put impulse items like these in baskets marked "Stocking Stuffers Under $10" and shoppers will snap them up. Be sure to have enough on hand to prevent you from running out. Plus, you want to give the impression that you're well-stocked because nobody will be tempted by a few sad bottles in an almost-empty basket.
4. Create Pleasing Arrangements
Display as many products as you can but avoid a haphazard or overdone result that isn't pleasing to the eye. Arrange products by size, by color and/or by function. And try to display one or two central products "center stage" for maximum impact.

5. Raffle Off A Basket
Baskets don't take up a lot of room, so they work in any size space. Create a big beauty basket filled with retail kits, a hairdryer, a curling iron and some of your individual product favorites. Let clients know everyone who spends more than a certain amount (you decide) is automatically entered into the raffle for a drawing to win the gift basket. If a client's ticket comes in a bit under the minimum, that's the time to suggest a retail purchase or add-on service to qualify them for the raffle. Make sure your minimum is attainable, but also enough for you to recoup your investment on the giveaway.
6. Consider "Forgotten" Spaces
When your client is in your salon or studio, every inch is part of your business. So counters, windows, changing rooms, even bathrooms are fair play when it comes to holiday displays. Place a few retail kits on an end table in the changing room or bathroom; be sure your windows are festive if you're free to decorate them. From the moment they approach your space, until the moment they walk out the door, clients should get the message that you're in the holiday gift-giving business!

7. Keep Everything Clean and Safe
During the busy holiday season, hair, hair color and hairspray are literally flying around all day long, and lots of dirt and debris is bound to land on your retail shelves. Whether your space is large or small, it's important to devote a few minutes every day―or even more frequently―to dusting and wiping down your shelves and products. Few shoppers are likely to be tempted by a grimy item from your shelf. And, if you're decorating with lights, be safe. Watch out for tangled cords, over-taxed power strips and hot bulbs that might come too close to paper or fabrics. And most important, be sure everything is turned off and cooled off before you go home each night.